There's nothing better than exploring a new gadget or tool to boost productivity, from the latest Bluetooth accessories or iPhone 14 cases to everyday items like headphones.
So, if you're looking to update the office with some cool new tools, check out these 13 tech gadgets that you need to keep in your office.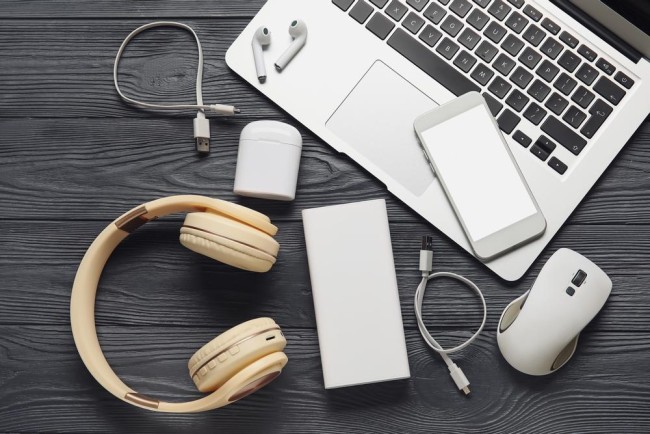 1. Power Bank
Nothing is worse than being stuck in the office with a dead smartphone. When it comes to ensuring that your phones have a backup charging plan, look no further than power banks.
These nifty tech gadgets come in various sizes and styles and are always there when your phone needs a quick pick-me-up of power. 
2. Wireless Bluetooth Mouse
The mouse has withstood the test of time. While this essential computer accessory has evolved over the past few decades, the practical nature of the mouse has remained ceaseless.
Whether you are a desktop user, a laptop user or a tablet user, a wireless Bluetooth mouse is one tech gadget you must have at the office.
3. Headphones
Listening to your favorite tunes at the office, when allowed, can help you relax and focus. A good set of headphones is one of those tech gadgets that can truly make or break your day.
Whether you need a more sophisticated pair of headphones for your desk or a set of gym-friendly wireless earbuds, there is something to suit any occasion and budget. For bonus points, upgrade to a set of headphones with a microphone, so you can use it for video conferencing.
4. Smart Wearable Tech
We all know it can be hard to stay active during the workday, but this wearable technology can help you. Researchers have recently been digging into the positive influence of wearable technology on productivity.
From fitness trackers to smartwatches, the latest in wearable tech will keep you on the move and in touch with the important people and data that matter most. 
And for those looking for a little extra motivation to move, there are even gadgets that mimic personal trainers and weight-loss coaches, helping you to make health-focused decisions throughout the day.
5. Wireless Charger 
Wireless charging has taken off in recent years, and with good reason—it makes life so much easier. No more worrying about tangled cords or having to hunt down a power outlet, as wireless chargers make it possible to charge your phone or tablet right from the comfort of your desk or bedside table.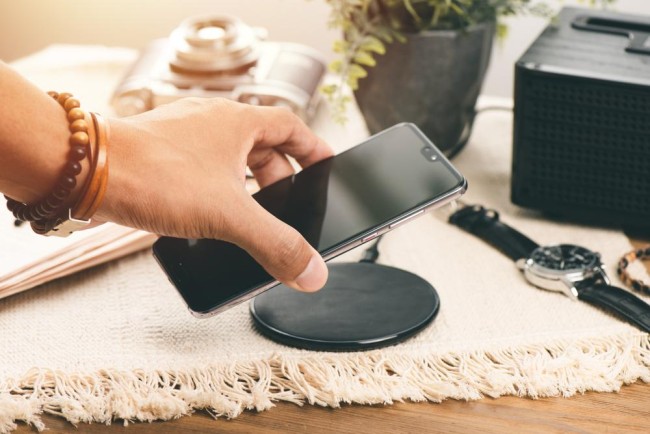 6. AirPods Case
We love our AirPods, but disaster awaits if we don't properly care for them. Be sure to pick up one or two extra AirPods cases for the office. When it comes to tech gadgets for the workplace, protecting your AirPods should be at the top of your list.
7. Digital Pen
If you want a tech gadget that is perfect to use both at home and in the office, consider picking up a digital pen.
With features like built-in support for apps and advanced infrared technology, these pens help you go beyond the basic functions of a regular pen, including everything from taking notes to creating drawings, capturing screenshots and even navigating through your mobile gadgets.
8. Extra Screen Protector
For many professionals, their smartphones are their livelihoods. And there is nothing more frustrating than a cracked smartphone screen.
To protect your most favored office gadget, grab extra screen protectors to keep in the office or at home so you can replace a cracked screen immediately.
9. USB Adapter
If you have a newer laptop or mobile phone, then chances are it uses USB ports. While this is great for many reasons, including faster data transfer speeds and streamlined charging, it occasionally poses a problem concerning accessories you may want to use.
This depends on the computer model, of course. As such, a USB adapter is an excellent tech gadget for the office. It allows you to hook up several accessories that require some adapter.
10. Self-Heating Mug
While this may not involve incredibly sophisticated smart technology, a self-heating mug is a cool tech gadget that should be a staple of every office desk.
Workers need coffee and tea to fuel their day, and no one likes a cold cup of a beverage that's intended to be served hot. With a self-heating mug, you can keep your drinks at the ideal temperature all day long without going to the microwave. 
11. AirTag
An AirTag is a tiny sensor that you can virtually attach to any item, such as keys or your phone. As soon as you lose track of the item, the AirTag sensor will signal your smartphone and let you know where it is at all times.
This tech gadget for the office is perfect for busy professionals who are constantly on the go. With AirTags, you can rest assured that your office gadgets will always be secure and easy to find.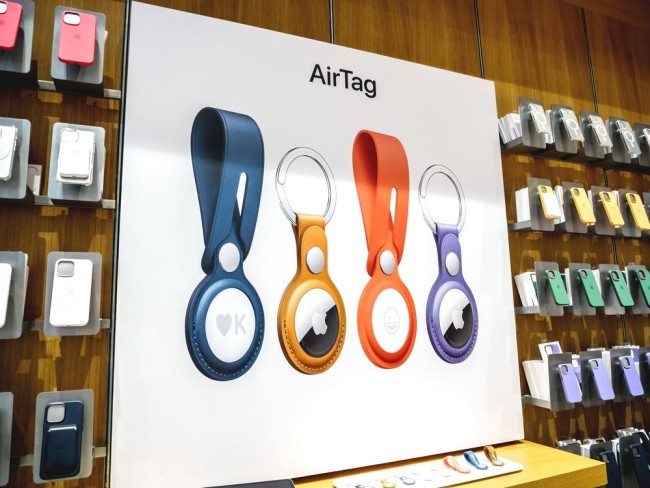 12. Ring Light
Sometimes, the light in the office isn't enough for video conferencing and Zoom calls. That is where a ring light comes in handy.
These neat lights attached to your phone or laptop help illuminate your face for the perfect professional image, making it easier to come across as polished and professional during video calls. 
13. Portable Wi-Fi Hotspot
Even at the office, you may not have access to dependable Wi-Fi. For those times when your gadget desperately needs to be online, a portable Wi-Fi hotspot is an excellent tech gadget for the office.
These handy techs create their Wi-Fi signals so that you can browse on your phone or laptop without needing to connect to any other network. 
Final Thoughts
There you have it! With these 13 must-have tech gadgets for the office, you can be more productive and ready to take on whatever comes your way.
Whether you are looking for gifts for yourself, the entire team or an individual employee, these gadgets are sure to impress.