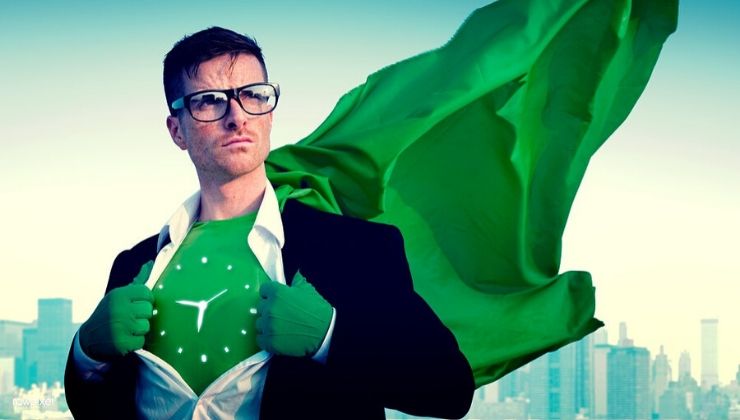 You may find yourself in a very common situation of working a full-time job or running a business and going back to school. While obtaining your MBA is a lot of work, doing so will pay off in the long run and help you progress in your career.
Your life may be more chaotic in the present moment, but rest assured that the conflict of trying to balance both your job and your studies won't last forever.
All you need is to apply a few time management tips to help you deal with your situation better. Give these ideas a try and see what works best for you; that way, you can juggle your job and your schoolwork successfully.
1. Make Lists and Prioritize 
Another time management tip for managing a job and school is to make lists and prioritize your tasks. It's one way to plan ahead and help keep yourself on track with all that you still need to do.
Complete the most important tasks first so that you're not panicking later on if you don't get to your entire to-do list in one day. It may also help to batch similar tasks together so that you're not jumping from one topic to another.
Create your lists the night before so that you know exactly what you're going to be tackling when you get to work the next day. If some tasks are taking you longer than others or you become frustrated, it may help to set it aside and revisit it later in the day.
2. Eliminate Distractions
You'll be able to achieve more when you proactively eliminate distractions and focus on what you're doing. A few ways to accomplish this goal are to:
Turn off your phone
Shut down your email
Pick a quiet place to study or work
Shut your door
Avoid spending time on social media
Constantly starting and stopping when you're in the middle of your work and studies will cause you delays and you'll spend additional time on certain tasks.
You'll find that you work a lot faster and are less stressed out when you're concentrating fully on what you're doing at the time.
3. Join A Study Group
You can also better manage your time when working a full-time job and going back to school by joining a study group.
Find people in your class who are interested in sharing ideas and testing one another on course material. You may find that you get more out of these mini study sessions than if you were to review the material on your own throughout the day.
You'll be focused and engaged on what you're doing, and you will likely walk away with new tidbits of knowledge from your fellow students.
It's also likely that you'll be able to cover more material in a shorter period. Assign each member of the group a topic and go around and present your ideas to each other, one at a time.
4. Be Flexible 
Although you can try to plan your days out, sometimes other matters and priorities pop up. You have to remain flexible and maintain a positive mindset if you're going to be successful at juggling a job and your studies.
Address whatever issues may arise in the moment, and try your best to get back on your normal routine and schedule the following day.
If you do fall behind, be sure to communicate your status and the challenges you're facing with your boss or tutor.
5. Avoid Procrastination
While procrastinating may sound good initially, it's going to catch up with you and make your life harder in the long run. Therefore, one-time management tip for managing a job and school is to avoid procrastinating and putting critical tasks off for another day.
You can reduce your stress and improve your work quality when you get an early start on a challenging assignment. Set simple and achievable goals, so you don't overwhelm yourself, and take short breaks to remain productive.
6. Take Advantage of Technology
One idea for how you can manage a job and school is to use time-management tools. Take advantage of what technology has to offer. For example, time management apps.
These apps allow you to maximize the hours in your schedule so you can save time and reduce your stress. You'll be more organized when you're tracking your thoughts and to-dos, and you can easily and quickly access the information you need while on the go.