Our lives are completely surrounded by AI, from movie recommendations while streaming services on Netflix to get your favourite shoe recommendations on Amazon, we are directly or indirectly influenced by the AI revolution.
In the recent time, the term "Artificial Intelligence" has gained momentum in almost all the industries- automobile industry is all set to launch driverless cars, the healthcare industry is benefitting with smart automated patient care system, and the evolution of Amazon Alexa is clear evidence of the success of AI.
How can AI reverse the falling profit growth for businesses?
The steady decline in ROI results and profits in the prime industries, it is threatening the investors to make future investments.
Luckily, Artificial Intelligence has lent a helping hand to this sudden downfall in the industry growth and is enabling businesses with better profitable outputs. 
AI has the full potential to handle the falling profit growth for businesses. Can't believe? Have a look at below stats:
As per a recent PWC report, by 2030, AI will be all set to contribute a share of $15.7tr to the global economy.
Local economies will experience a 26% boost in GDP from AI by 2030.
For now, AI is simply going to reverse the lifecycle of falling profits amongst major industries in three major aspects:
Intelligent Automation: Whether it's about streamlining the sales operations or improving the supply chain management process, AI has a set of advantages to offer as compared to traditional automation.
Workforce Augmentation: The working staff can allot the low-priority or low-value tasks to AI and utilize that time towards more productive tasks and maximize their efficiency.
Innovation Diffusion: AI will simply accelerate the development lifecycle, reduces redundant costs, brings innovation, and help you in on-time deliveries, thus generating better revenue streams for better ROI outputs.
Exploring the power of AI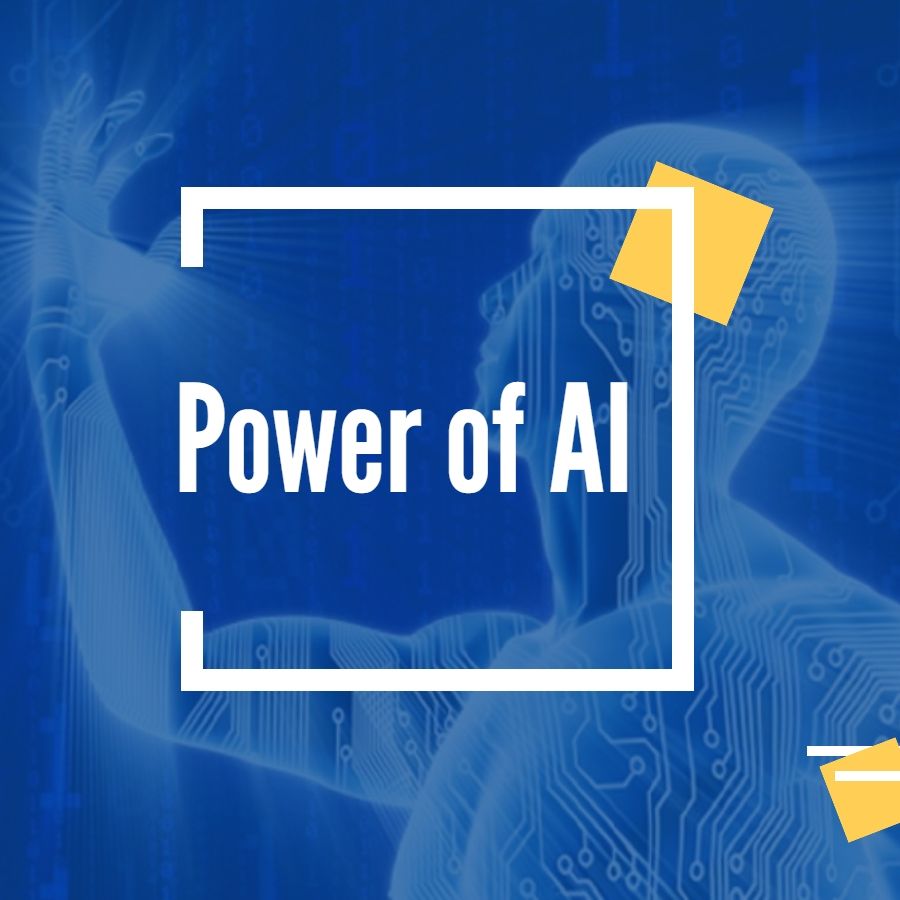 Every business has tons of data to process every moment. Unlike traditional methods, AI-based neural networks can analyse silos of data in a moment and offers you the best decision-making insights.
So, as your data keep on regularly updating with growing trends and market demands, you stay on top of the competitors and offer better outputs to your customers. Major benefits of AI for industry influencers would be:
Faster and accurate decision making: In your manufacturing plant, how would you identify which module and equipment need to be replaced? Ai can automate and prioritize the thorough decision-making process and assist you in taking better decisions.
Get actionable insights: The best opportunity AI offers which humans can't do is identifying and understanding patterns in Big Data which helps you to take appropriate actions at the right time and experience expected results.
Enhanced Data Protection: AI eliminates the scope of human error which enhances the output quality and even strengthens cybersecurity.
Fuelling industry growth with AI applications
Implementing AI will bring unprecedented profitable opportunities- AI-powered systems will bring more innovative ways for the major industries, including finance, manufacturing, healthcare, web development sector, and many more.
Here are a few ways how the AI system will be a driving force for business growth and better ROI results:
1) AI-based Analytics= Accurate Decision Making
With the growing adoption of digitization, huge data is gathered every moment- might be customer data, their credential details, account details, your website, and app details, and much more. And analysing the silos of data manually with human involvement is just not possible. This is where AI can help.
Machine learning can help in automatically analysing the data and even find patterns in big data. One example is Walmart that has over 245 million customers over the globe who are visiting their websites every moment. Implementing AI can help in managing piles of data while making more data-driven decisions.
2) Chatbot Availability= Customer Loyalty
Chatbots have become a buzzword for a long time now. AI Chatbots bypasses the need for customer support staff to assist your users.
Rather chatbots stay available 24/7 and revert to the customers instantly-clearing their queries, answering their questions, and providing them with the information for what they are looking for.
So, if you are able to clear their query right on the spot, there are 99% chances that the customer will invest in your services.
3) Customer Data Management
Whenever a user makes a purchase, there's a huge data for the companies to analyse- how customer purchase, what payment channels they prefer, what they look before purchasing, how often they purchase, and a lot more. And analysing all this data for thousands of customers is just not possible if done manually.
Bringing AI into the process will identify customer behaviour and present deals, offers, and discounts based on these outputs. So, every user will to see an offer they are interested in and find the products they were looking for.
4) Better Audience Targeting
Latest AI tools have a lot more to do beyond data management. AI can identify and analyse a lot of other things like- which payment methods and gateways have a better scope of success rate in your customer audience.
And this might not be possible to identify if you are following traditional methods. Right AI tools will also enable you to get an idea about the right spots where you must place your ads to hit your target audience.
5) Mitigating downtime and failures
Any manufacturing company that has to work upon power plant regularly can't afford equipment failures and especially downtimes. Single equipment failure can cost you adversely and even result in delayed product delivery.
Relying on AI can keep you covered and save huge expenses. AI tools mitigate the risks in advance by monitoring all the equipment and hardware devices status- which all need some maintenance, which ones need to replaced, and so on. This will keep you updated and thus stay away from future losses.
Artificial intelligence is no longer confined to luxury self-driving cars or Apple's Siri; it has already occupied our lives and transformed our lifestyles in a better way.
AI has a long to go and has endless benefits for all business segments, it's high time you realize the true potential of AI.