Radio frequency identification (RFID) technology is being deployed in a wide range of applications these days. Simple, scalable, and affordable, RFID has become a building block that's changing industries in profound ways.
Asset tags have helped companies keep track of inventory and physical assets for years, but RFID has created a whole new way of tracking assets. Tools can be scanned to check-in and out. Heavy equipment, such as trucks, forklifts, and mowers can be tagged to track the location.
There's no shortage of creative and innovative ways RFID technology is being used. Here are some RFID uses you may not know about.
1. Saving the Rainforest
In Liberia, illegal loggers have devastated rainforests. To stop it, the government requires every tree in a forest with a logging concession to be tagged with a unique barcode. When the tree is cut, the action is recorded and a new tag is applied.
When logs go to a port, each RFID tag is tracked back to the stump it came from.
2. Amusement Park Tickets & Room Keys
Disney uses RFID tech inside the plastic bracelets known as MagicBands. These bands serve as your park ticket, your room key for staying on property, and a credit card to buy merchandise while inside the Magic Kingdom.
3. Monitoring Damage to Goods in Transit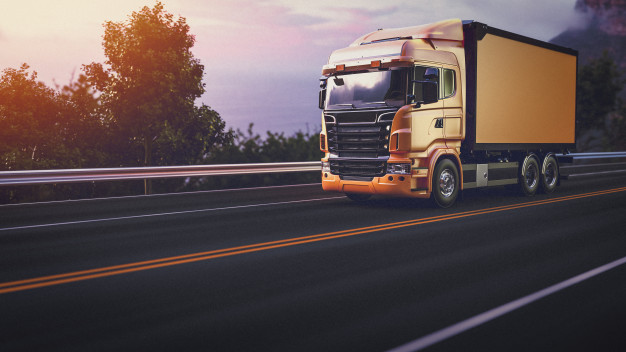 RFID tags have been used for some time in managing inventory, but new passive RFID tags are being used to detect damage as goods move through the supply chain.
RFID indicators that are sensitive to shocks and jolts to help identify products that require closer inspection for damage. Tamperproof RFID tracking tags are applied to packages or crates and can be read quickly when they arrive at their destination. Thousands of tags can be read and evaluated for damage in just a few seconds.
4. Interactive Experiences
Retailers such as Neiman Marcus have installed digital technology to try to improve the in-store shopping experience. Customers can use interactive fitting rooms to try on clothes and see a 360-degree view of what they are trying on. RFID tags are automatically recognized by the mirrors and can add virtual accessories coordinated with products.
At the beauty counter, makeup products can be virtually applied by recognizing different products.
5. Theft Prevention in Casinos
When $1.5 million in casino chips were stolen from the Bellagio casino in Las Vegas, casino owners deactivated the RFID tags inside the chips rendering them worthless.
RFID tags have become standard in the casino industry. Stolen chips are flagged to prevent them from being redeemed for cash. This makes chips much harder to counterfeit and allows casinos to track the movement of chips. The tracking allows operators to know where chips are being used and measure activity within the casino.
6. Loyalty Programs
Rebecca Minkoff, a luxury fashion retailer, has a line of smart handbags which includes an RFID-enabled tag. These bags provide loyalty rewards when shoppers bring them with them. It unlocks specialty perks within the stores.
The company hopes to increase perks by pairing the RFID identifiers with other retailers and venues to drive customer loyalty. The company also uses RFID tags at their brick-and-mortar stores to provide a seamless checkout experience.
7. Lost or Stolen Medical Equipment
Stolen and misplaced medical equipment accounts for an estimated $765 billion in losses to healthcare providers annually. In a four-year period, one California hospital was unable to find more than 380 medical items and equipment ranging from incubators, heart monitors, and mammography machines.
RFID tags help to track movements. RFID tech is also being applied to storage closets and bins. Staff using smart cards or RFID fobs to open locked areas can be held accountable for any missing supplies.
8. Tracking Livestock
RFID is used to track livestock movements. The USDA has recommended tagging all cattle, for example, making it easier to trace disease outbreaks back to their source. In 2020, the agency announced it would be giving away 8 million radio-frequency ear tags to ranchers to track cattle from birth to slaughter.
9. Finding Dogs and Cats a Home
Here's one of our favorites. An organization in the UK that matches stray dogs and cats with new owners embedded RFID into brochures that they passed out in a mall. As those receiving the brochures passed by seven digital billboards, each billboard registered the presence of the RFID tag and displayed a video clip of a dog that appeared to be following them home.
10. The RFID Market
Fueled by cost-effectiveness, ROI, and increasing government regulations, RFID usage continues to grow. In 2020, the forecast for the RFID market was a $10.7 billion market by 2021.
At the time, analysts expected it to continue to grow at a rate of more than 10% and become a $17.4 billion market by 2026. The COVID pandemic made contactless technology more desirable for consumers and industries, which dramatically increased forecasts. Projections for RFID markets in 2021 have now risen by more than 50% to $15.84 billion.