Over the past decade, many businesses have moved to an online-only data collection model. While this has its benefits, it also means that there are data points that are not being collected offline.
Offline data collection is a way to get back some of these data points while still maintaining your online presence. While it can be time-consuming and tedious, there are many ways to streamline offline data collection to ensure the information you're getting is accurate. 
Here are four ways to optimize offline data collection:
Utilize Mobile Technology to Collect Information More Efficiently
Utilize technology options like mobile apps to collect offline data. With the right tools, you can quickly and easily record survey results using offline survey software and later sync the data with your own database for quick analysis.
Collecting data offline doesn't mean that you can't take advantage of technology. Mobile apps are ideal for collecting data offline because they don't require an internet connection. 
If your survey team has little or no connectivity in the area where they will be working, mobile apps are the right way to go. Mobile surveys also let you design your own forms so that responses fit your exact requirements.
You can even use branching logic to ask questions depending on earlier answers or skip past certain questions if they don't apply.
Reduce the Amount of Manual Data Entry
It can be very time-consuming to enter data into a spreadsheet every day. To save time, you can reduce the amount of manual data entry by using a tablet or smartphone to collect your field notes.
Apps such as Evernote and Catch allow users to type in text and take photos directly from their mobile devices. By reducing the amount of data entry, you can save time and reduce errors.
There are many tools available today that help alleviate some of the problems associated with offline data collection.
What matters most is that the tool you choose is compatible with your workflow and that it can help reduce manual data entry. Ultimately, what you want is to be able to use the same tool for offline data collection as you do online.
Get Creative With Offline Data Collection
Unlike online data collection, offline data collection is not as straightforward. It requires much more creativity and involvement on the part of your team members to make it successful, which also makes it an incredibly powerful tool for research purposes. Here are some ways to get creative and simply customer data collection:
Go into the field to collect data. This is especially helpful for teams that are not made up of research professionals, as it gives employees a chance to see how their work impacts consumers firsthand and may even give them an opportunity to talk with customers directly. Plus, there's no better way than face-to-face interactions to get new ideas on how to improve your products and services.
Conduct focus groups in person or virtually with consumers so that you can hear their thoughts firsthand, observe body language for clues about what they like/dislike, and collect interesting data points (e.g., why did this consumer choose product X over Y?)
Try hanging posters on bulletin boards for people who are not on social media but might have the same interests as your target audience. This will give you more insight into what they find interesting, which can be very helpful when it comes to product development and positioning.
Use QR codes on your products to give customers the opportunity to provide feedback and interact with you directly via email, social media, etc. This is a great way for companies that don't have as much time/resources for offline data collection to still get valuable information.
Find New Solutions That Simplify Your Workflow
To ensure a high-quality, streamlined offline data collection process that scales across teams and projects, you need to simplify your workflow. There are a variety of tools available to help you streamline data collection.
Find new solutions that match your workflow, and ensure that you're collecting data accurately. Invest in tools that allow you to collect data without ever having an internet connection.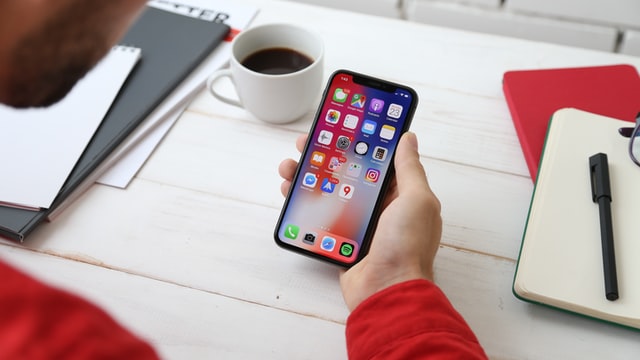 Such tools allow researchers to create surveys, collaborate with others on projects, generate reports based on survey responses at any time or place. You don't need to wait until you have an internet connection to collect valuable consumer data. 
Analyze and Make Use of Your Data
With the right data in your hands, you can make better decisions and learn from your mistakes. However, you need first to analyze it so you can take action.
It's not always easy to find ways to improve or streamline offline data collection processes—but if you take a closer look at what you have available now, you will be able to make the necessary adjustments.