Public WIFI (Wireless Fidelity) used to be a beacon for smartphone and laptop users who may want to pinch their internet service expenses a little, or just because anything free seems like a treat.
When malls in our area started providing free public WIFI, I used to think, "Wow. Free service as you shop or do errands at the mall." That was neat then, but how times have changed.
The word "public" is now equated to insecure servers and unsecured connections. The bulk of users who access public WIFI also makes it very difficult to access the internet or enjoy the fast connection. This free treat given to the public has begun to leave a bitter taste at the mouth.
But public WIFI in and of itself is not inherently damaging. It still is meant to be a benefit by businesses as a way to attract and add service to their customers.
But while it's still true that Free public WIFI remains a benefit for customers with the promise of convenient connectivity. Let's be honest and ask ourselves, how free is that free service?
7 Common Threats of Public WIFI
The same reason that attracted people to use Public WIFI is the same reason why people with malicious intent saw public WIFI as an invitation to launch their attacks.
As I mentioned, public WIFI does not require authentication to establish a connection. And this is an opportunity for a hacker to go about their business unhindered through unsecured devices connected to the same network.
A lot of hackers lurk around places with public WIFI. Equipped with special software on their mobile devices to snoop around all the other devices connected on the same network.
Before we can fight against such attacks or invasions of privacy, we need to be aware of their tools and the hidden dangers that they present. Here are seven hidden threats of public WIFI everyone should know about:
1) Rogue WIFI Networks/ Malicious hotspots
This part is a bit worrying. Hackers have become ingenious in their ways of making rogue WIFI networks and malicious hotspots. Their methods are now much more complicated than just naming their connection as "Free WIFI" or "Free WIFI here" for you to be lured into willingly connecting.
As most Public WIFI have no passwords and require no authentication. Some hackers copy the name of known SSID of Public WIFI in the hope that you have set your mobile devices to connect to it automatically. You would then unknowingly provide an opening for hackers to harvest information from you.
There was even an experiment done wherein a guy modified a drone to carry a router that had been configured to have the SSID of a known public WIFI around a park, letting the drone fly steadily overhead.
People, who had set their devices to connect to a network automatically, innocently walked around doing their thing, yet unbeknownst to them, their devices had connected to the drone's router. After some time, the guy retrieved the drone where he was able to harvest a massive amount of data.
Also Read: Biometric Authentication: Is It Really Secure?
2) Man in the Middle Attacks (MitM)
In MitM attacks, hackers position themselves as a third-party between the users of public WIFI and the connection point. As users work on their device, using their email, and communicate online.
The hackers will then be privy to any and all communication between, for instance, employee and company if it is a work-related call. Company data can then be compromised by the said exchange of data and information.
3) Unencrypted network
When setting up a router, the setting for encryption may or may not be enabled. Making sure that encryption is active in your router involves going into the router's setup page and permitting it to run on your router's system.
Encryption is necessary because the communication between devices cannot be read unless they have the key to decipher it. But in Public WIFI, there might be a chance that encryption is not enabled. 
The use of debit cards, mobile wallets, online payments and P2P money transfers have immensely increased since 2012 and can keep growing in the years to come.
All the more that we all need to be highly-vigilant with securing our devices and networks we use because so much is at stake.
4) Distribution of malware over an unsecured WIFI
Is free public WIFI worth the risks when hackers are short of making banner ads that say, "Get free WIFI and Get Malware for free!"
Having our mobile devices connected to an insecure server and unsecured connection endangers our information within our mobile devices. You might think that the danger stops when we disconnect from the unsecured connection.
If the distribution of malware already happened while you connected to the unsecured network, then the threat of attacks and invasions can continue to happen and possibly infect other mobile devices should you link to another network, whether it may be your home or office.
Once your mobile device is already affected by malware, the attack continues even after you disconnect from public WIFI.
You need to ask yourself then if the loss and misuse of your personal information, company data and other precious information are worth the "free" WIFI.
5) Snooping and sniffing
Snooping and sniffling are other terms for covert eavesdropping and spying. Through the use of software for snooping and sniffing, hackers can view webpages that you have visited and view your login information and even take control of your accounts once they have your precious details.
6) Malicious attacks through P2P networks
When connecting to any network, usually, you would have to set your mobile devices to "Discover New Networks" to see what's available in your area.
When connecting to a public WIFI, you would do the same thing, making it possible for hackers to connect to you and your mobile device directly.
7) Password and username vulnerability
We have established that connecting to an unsecured connection makes you vulnerable to cyberattacks and data breaches. Your username and password are susceptible to be harvested and exploited once you've logged on.
We need to understand that former methods of encryption used to encode our communication have already been hacked.
Even the accepted standard encryption methods presently being used in the majority of routers out there—like WPA2 and the upgrade WPA3—have shown vulnerabilities that can be exploited by people with malicious intent.
Also Read: 6 Tips To Help You Avoid Online Scams In 2021
How to Safeguard Your Online Presence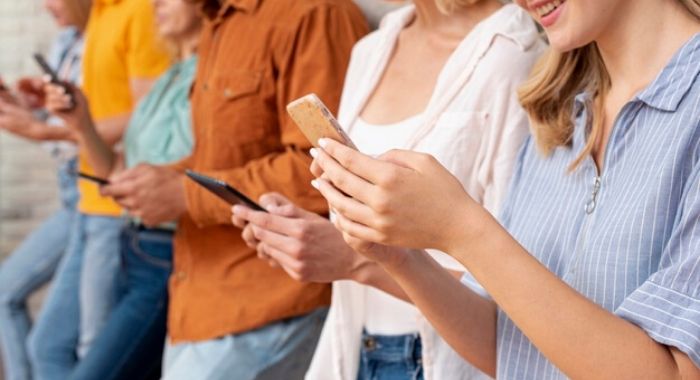 But there are ways in which we can stay safe when we are online, especially public WIFI. These are steps that can help you keep your online presence safe:
1) Start to use a VPN
Having your mobile devices connected to a Virtual Private Network (VPN) provides and produces a secure connection over your network while you are on the internet.
VPNs have other uses such as being able to access websites that are set only for specific regions. But it is the ability to protect your data, your communication and your network from malicious intent make the investment worth it.
2) Start to use SSL Connections
Present within your browser is an added layer wherein you can enable (even force-enable) websites that you visit to use the HTTPS option. Doing this gives you an added layer of protection.
3) Switch off file-sharing or Airdrop
Data protection should be a priority, so if it is not needed, set file-sharing or file access OFF from your System Preferences or Control Panel.
4) Apply CLAYGO to your accounts
It is considered proper internet etiquette not to leave your accounts open when you leave and, if possible, to clean up as you go.
5) Turn your WIFI OFF and keep it OFF when it's not in use
I usually do this to save on battery and prolong its charge. But this is a good habit so you can continuously safeguard your privacy and data stored in your mobile devices.
Investing in a data plan, whether prepaid or postpaid, would make your mobile device reliant on mobile data rather than WIFI.
6) Set your WIFI not to auto-connect to networks
Hackers are relying on the habit of people of not being vigilant with keeping their mobile devices secured. Another way to provide added online protection is to not allow your WIFI and device to auto-connect to networks.
This practice hinders your device from connecting to networks that you did not explicitly and consciously allow.
7) Enable your device's firewall
For those using laptops, make sure that you enable your device's firewall as an added defence against malware and viruses that may have other motives beyond just destroying your data.
8) Make use of your mobile hotspot
Enabling your mobile hotspots suggests that you prefer to use the connection provided by your mobile carrier. From here, you can set your other mobile devices to connect to your hotspot and use your data connection rather than a Public WIFI.
9) Use a third-party security software option
Using third-party security software may cost more but because the attacks grow and mutate. Having this option guarantees that you have updates that would be able to fight off malicious invasions from your system.
There are many security software available out there, but use one that can provide total protection available for multi-systems and devices like laptops, smartphone, and tablet.
10) Share what you have learned here to others
Education is critical when fighting off and defending from attacks and invasions from harvesting your personal information.
Sharing this information to others would also equip them to protect themselves too, and brings certainty and focus to a situation that may bring fear and confusion without proper knowledge.
Final Thoughts
The vulnerabilities of public WIFI brings to focus the need to be proactive when it comes to protecting ourselves from malicious threats.
In public WIFI, hackers will have a feast once they gain entry into your network. It's not all gloom and doom when you know how to protect oneself and your data.
Guarding oneself not just ensure your protection but also the interest and well-being of the people around you, like your family, company and your co-workers.
Being well-informed is being well-prepared and better safe than sorry when it comes to cyberattacks. So always use WIFI wisely, and ditch the penny-pinching for a more reliable internet connection services.