Do you want to know what's common between WhatsApp, Facebook and Fortnite? Apart from the fact that at least one of them is a part of our Smartphones, Tablets and PCs, they also share a common piece of bad news for their users. All three of them reported severe data vulnerabilities in 2019, that had the potential to uncover millions of user's details.
There's no point denying that similar issues like data theft, hacking, fraudsters and scammers hide deep inside the roots of the internet.
And will be increasing faster than ever, and that too at an alarming pace. Data breaches alone increased by 424% in 2018 as compared to 2017 and have been increasing ever since.
This makes it imperative for us to make sure that our important devices such as PCs, laptops, tablets and smartphones don't come in the list of records about to face cybersecurity issues in 2020.
How Do Cybersecurity Issues Affect Us?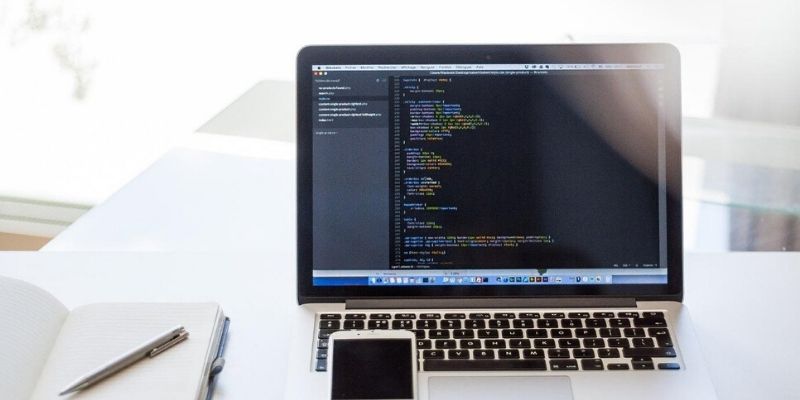 You might not have seen any new changes happening inside your devices this year, but chances are that strangers you have nothing to do with have access to details such as your name, phone number, address and even your bank account as well, because about 5.3 billion records were breached in 2019 worldwide.
The more frivolous these activities seem, the heavier their impacts become. Victims of cybersecurity attacks are usually businesses and employees, but recent attacks include users and consumers, in simpler words, people like us. Here's how these issues affect us.
Decisions, Thoughts and Opinions
Data ranging between social media accounts and emails to sensitive information like preferences and interests, retrieved by hackers is put on the dark web and purchased by political parties and corporations who use it to target the same people through advertising campaigns.
Prolonged interaction with such campaigns has said to affect the thoughts of prospects to such an extent that some of them have allegedly led to mass victories in worldwide elections.
Bank Accounts
Scammers and fraudsters posing as legitimate employees calling users to gain their trust isn't a new thing.
They ask for User IDs and passwords and win their game gullible users offer their details on a platter. Turns out that their plan remains the same but their methods are becoming more complicated day by day.
Privacy
Social media is everywhere and a part of our daily lives. But sometimes, unintended or even intended leaks in encrypted chats, calls, videos and every other kind of media has made the users of many social media applications suffer without even knowing.
A popular app called Faceapp hid a condition under its terms and conditions document that gave the company access to users' gallery and permission to use, modify or sell any image without the user's knowledge.
Social Life
"Old account hacked; this is the new one". At least once we come to someone's Instagram or Facebook account with a bio like this. Such instances make us wonder what the hackers did to their profiles when they weren't aware of it.
Also, a stalker with wrong intent can easily break into your smartphone using illegal tactics and ruin it in a few seconds.
Economy
Cybercrimes drain out the economy like nothing. Data hackers aim for small and large businesses as a priority. Major companies like Yahoo, Uber, 7-eleven, One plus, Equinox, etc. have faced leaks and breaches in the past decade.
Such leaks are major concerns for businessmen, investors and employees of large Multinational Corporations especially since they store millions of user accounts. The global cost of cybercrimes to the economy on a whole is estimated to be $5 Trillion by 2021.
20 Ways by Which You Can Secure Your Devices
1) Download from unknown sources at your own risk
Every Operating System generally used by people has its store from where you can download applications. Most people download and install applications that aren't found on their device's store (or are paid) from their browsers.
It seems fun until you know the repercussions. Since developers don't have to go through malware checks on browsers, they can upload any kind of virus or spyware that they can. Downloading such applications would only make you a sucker of these loopholes.
2) Enable A Firewall
While not being of any big use for individuals, firewalls are of utmost importance to corporations and individual employees that use private networks like intranet instead of the internet.
A firewall is a system that blocks any unauthorised access from a public network to a private network. Since hackers generally try to interfere with corporate networks, small businesses are deemed to invest in security systems, especially firewalls.
3) Use A Virtual Private Network (Vpn)
A VPN is a network that helps us to connect to another network securely without the interference of a third party including private organisations and even the government.
It was initially used by businesses to establish a secure connection over the internet, but nowadays individuals like us use VPNs to anonymously browse the web without being tracked, watch media restricted in their own country and prevent their server address and geolocation to be tracked.
4) Give Your Account Details to Trustworthy Websites Only
The web is a network of zillions of websites. Most of them ask you to sign up to their newsletters, create accounts in which you send your details such as emails, names and phone numbers.
Logging in and creating accounts into unknown websites that don't have any privacy policy can land user data into trouble.
More importantly, always check the credentials of a website, applications or any other service that asks you to pay money online in return of service.
If your bank account details are being asked for making the payments, look if the payment gateway is encrypted and trustworthy or not. Leakage of bank accounts leads to numerous financial frauds worldwide.
5) Install and Enable an Adblocker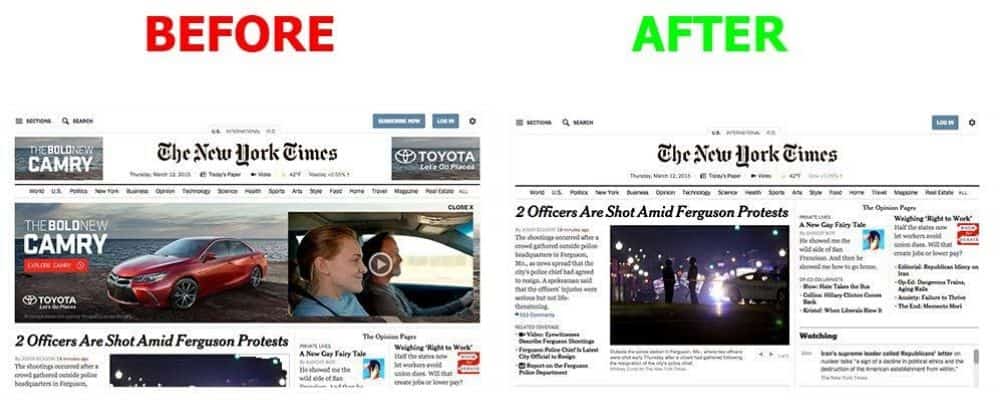 You're not the only person who surfs the web and hates online ads. Millions of users feel the same about ads. Other than being irrelevant to the content you're looking for; ads also help Cybercriminals post malicious content on respectable websites as well as track your data and use it against you.
An Adblocker is a software or an add-on to a browser that replaces all kinds of ads with white space, which is how they were originally supposed to look like.
6) Be Cautious While Surfing Websites Without A Secure Socket Layer (SSL) Certificate
An SSL certificate is a combination of files installed on a web server that secure the connection between that server and the browser of the user. In simpler terms, it is a set of documents that secure all the activities carried out between a user and a website on the internet.
Websites with SSL certificates either show a "padlock" symbol beside the URL in some browsers or their URL begins with "HTTPS" instead of "HTTP".
From your point of view, websites without an SSL certificate are prone to cybersecurity leaks. Think twice before submitting your critical data to such websites.
7) Create A Cloud Backup of Your Files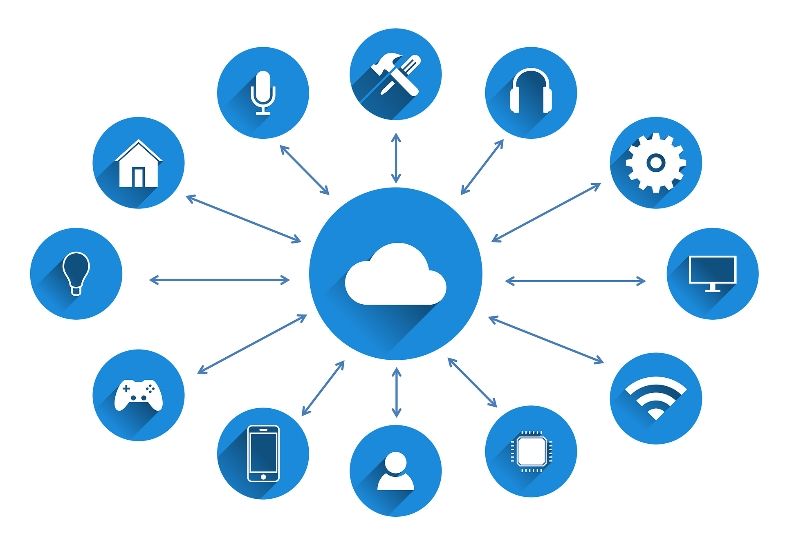 A cloud backup is a strategy that uses and infrastructure of powerful, secure computers on which you can upload, modify and edit your files through the internet.
Creating cloud backups of important files not only creates a copy but also creates an option in case those files get corrupted, lost or destroyed, which happens a lot of time. You also get free extra space on several platforms which makes this process free of cost for individuals.
8) Never Get Yourself Landed on the Dark Web
The deep web is 99% of the internet you can't search using search engines. Some part of it, known as the Dark web is a network of websites that can't be identified at all using normal browsers.
It may seem intriguing for the curious mind at first, but the dark web is the hub of illegal activities, most of them include data, drugs, weapons stolen being sold.
But rumours have it that apart from landing you in jail, the dark web can create an opportunity for experienced hackers to steal and access location and server address of inexperienced, innocent people who just came there for fun.
Free Wi-Fi with powerful speed and that too at a public space is a "want" right? Well, maybe not. At least if its source isn't an authority. For instance, free Wi-Fi at museums provided by the government itself is the internet that can be trusted and connected to.
But if you were to ever see your laptop/smartphone receive Wi-Fi signals having either a fishy name or pertaining to a source that shouldn't be there, it would be a good indicator to not connect.
Technology has made it easy for hackers to control your devices and enter into your private data just through your permission to get yourself connected to their 'free-Wi-Fi'.
10) Install and Enable Find-my-device
Smartphones, tablets and laptops get stolen and lost so frequently that you are very likely to face a device theft at least twice in your lifetime.
Luckily, you can easily find your device if it either gets lost, or someone finds it and cannot return it somehow, or it gets stolen by a careless thief, by using find my device (for android and windows) or find my mac/iPhone (for IOS users).
Preinstalling any of these applications can save you your precious money and data instead of starting it all over with a new device.
11) Use Trustworthy Applications and Software
We use multiple applications and software daily. The app stores provided by our Operating Systems sometimes overlook and put applications made by irrelevant and shady manufacturers in their index.
Downloading such apps and submitting your accounts into their databases is a sure-shot way to see your data manipulate, or worse, hacked soon.
12) Read Terms and Conditions Thoroughly
Anything we software we from the web (be it on a Mac, Windows, iPhone and Android) shows us its terms and conditions, that includes the company policies and especially what is it going to do with all the inputs and activities you carry out in that application.
Even if you ignore most of the terms and conditions part, make sure you read about their privacy policy.
Fun Fact: many software companies get the right to use your data, sell it and modify it through the consent you give by clicking "I agree".
13) Install A Security Package/ Antimalware
If you don't want to go through all the hassle of installing a firewall or a VPN, manually scanning your files and uninstalling the problematic ones, it is the right time to install an antimalware.
Anti-Malware protects users from being scammed and defrauded in the form of hacking, system corruption, explicit adware, worms and whatnot.
Most devices don't require you to install an antimalware as there are security systems already installed, for instance, Windows Defender for Windows 10 packages.
But these are just basic software with primary functions. It's better to invest in reliable and paid antimalware since they provide functions such as theft insurance as well.
The in-app protection by the appsealing.com can help in making all such applications highly secure from all the malware and other attacks.
14) Use Highly Secure Passwords for Your Smartphone Lock Screens
This is probably the most generic tip about smartphone security you could read, but sadly, it is and advice overlooked by masses.
As technology has brought in Touch ID and Face ID into smartphones, they have become the most popular making passwords and pins the least used methods of securing a smartphone.
These kinds of IDs have many security issues, the prime one being that they can be cracked easily. Touch ID just needs your fingerprint which can be tapped on by anyone even if you're sleeping.
It is much safer to use a password or a pin. They are harder to pass through in case your phone gets stolen.
15) Password Protect Your E-documents
Most government and private organisations accept e-documents like certificates, Bio-data and ID proofs these days, which is why we like to keep them safe in our laptops and desktops. But most of us forget that the PDF versions can be encrypted as well.
Some organisations even encrypt the documents themselves before sending them to us. Even if they don't, it is a responsibility of us to encrypt any document that contains our details.
16) Keep Your Operating Systems Up-to-date
Security bug fixes are an important part of OS updates, apart from performance enhancement, of course. Security bugs are loopholes that could have easily become opportunities for cybercriminals to act upon, which is why you should always keep your smartphones as well as laptops updated, be it IOS, Windows, Android or Mac.
A better option is to permanently put the OS on 'Automatic Update' to relieve yourself from doing it by yourself.
17) Run Malware Scans Regularly
Malware isn't something that starts to create problems as soon as it enters your device. Most of the times things such as Trojans, viruses and spyware try their best to remain hidden until the right time.
Which is why it is better to run system scans regularly using an antivirus. Most antiviruses offer an option between full system scans and overall scans depending on the time you can spend on scanning.
As a rule of thumb, you should scan for viruses as soon as the system starts acting weird.
18) Get Your Laptop/pc Hard Drive Encrypted
Hard drive encryption is the best way to secure your offline data to prevent it from being leaked in the case of theft.
Your drive data can be retrieved by a thief even if your PC/Laptop lock screen is secured by a password. It simply takes some know-how and your hard drive, be it SSD or HDD.
To prevent your data from being leaked, you can use features such as BitLocker (Windows) or FileVault (Mac).
This way, if anyone would want access to your hard drive, they would only be able to do so with a password. Without the password, data retrieval is nearly impossible which makes your media secure than ever.
19) Identify Fraud Calls
Phone frauds are evergreen. They began scamming people decades ago and sadly, still exist as we're entering a new decade. Rather they have increased to 128% in 2019.
Lack of education isn't the main cause of the success of phone scams. It is the conditions that the scammers put ahead of victims by knowing their details and posing as authoritative and concerned personnel that make us suckers to such frauds.
The best way to identify a phone scam is by questioning. Even if you think that you're talking to the right person, you should ask for credentials and make sure that you're giving your details after being sure of their identity.
Identifying a fraud caller is important as even small details you share such as OTP, Accounts and IDs have the potential to give intruders access to your bank accounts, savings and online payment portals.
20) Scan External Devices Before Connecting
Internet isn't the only way for cybercriminals to threaten your device security. When you connect a peripheral like a USB, hard drive or OTG (in the case of smartphones) for data transmission, your device also receives viruses and Trojans inside those external devices.
These Trojans and viruses can enter into your gadgets without permission, which is why you should always scan any external connection before transmitting data.
Additional Resources:
Best Password Practices to Keep Your Website Secure
Five Tips for a Safer Internet for Your Family
Be Safe from Cyberthreats by using VPN
Top 15 Best Cybersecurity Software tools in 2020
Cyber security-Global risk management moves beyond regulations