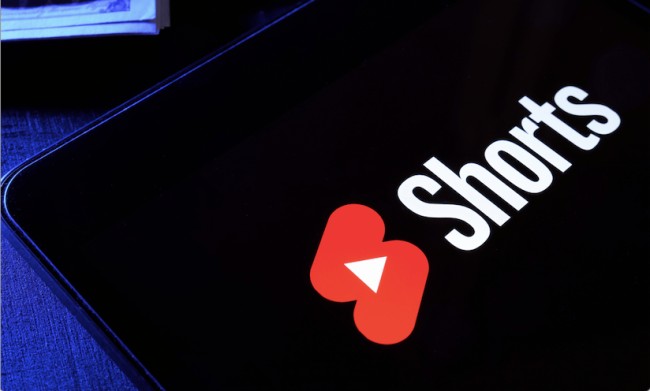 YouTube is one of the largest and most widely used video streaming and hosting platforms in the world, which is used by people from all across the globe.
Recently, the site launched a "YouTube Shorts" feature to compete with other apps such as TikTok, Likee, Instagram reels, etc. YouTube Shorts is available within the original YouTube app. 
It allows people to watch unlimited fun content in YouTube Shorts with just one click. They can enjoy YouTube Shorts Videos from the comfort of your mobile phone. This newly-launched feature is perfect for those users who get bored watching lengthy YouTube videos.
YouTube Shorts provides users with 60 seconds videos of their choice in short form. It's a great way for YouTube content creators to express themselves and gain a wider audience. It is currently available for Android and IOS devices.
The YouTube App is available in many languages, making it more convenient for people who don't know the native language. YouTube Shorts Videos are available in different countries of the world, in multiple languages.
Thousands of YouTube Shorts videos are shared on this platform every day. They revolve around several topics, which tend to cater to every taste.
How can I record YouTube Shorts on my phone? 
By following these quick steps, you can record YouTube Shorts on your phone:
Open the YouTube app on your Phone.
Click on the + Icon from the middle.
Tap on the "Create a Short" button from the given options.
Then, follow the on-screen instructions to record a YouTube Shorts Video.
You can also edit, cut, or merge the Shorts video.
Steps to Copy Link for YouTube Shorts Video:  
To copy the URL of YouTube Shorts Videos, follow these steps:
Open the official YouTube App or website.
Now, open the YouTube Short video you wish to download.
Click the "Share" option present on the bottom side.
A pop-up menu will appear.
Just click on the "Copy Link" Option and the URL will be copied.
YouTube Shorts Downloader: 
YouTube Shorts Downloader is a free online tool that allows unlimited downloads. Now, you can download and save any YouTube Shorts Video directly to your device for Free. It will make sure to provide its users with the best service.
With this tool, you'll get the fastest and the most convenient downloading experience. The main purpose of downloading YouTube Shorts Videos is to view them offline anytime we like. 
They provide YouTube Shorts Video lovers a chance to download short videos in HD quality. It offers Free service to everyone! 
Just follow our steps guide to easily download YouTube video Shorts. You can save them directly in your mobile's gallery, laptop, PC, iPad, and IOS devices. It enables users to watch those downloaded videos offline anytime they want.
How to download YouTube Shorts Videos: 
Follow these few easy steps to download any YouTube Shorts Videos online directly to your device:
Open the YouTube App. Search for your desired YouTube Shorts Video. 
Click on the Share Icon. 
Copy the URL of the YouTube Shorts Video. 
Paste the link you copied into heatfeed shorts downloader tool's field box. 
Click the "Download" button. 
The tool will automatically process the link and the video will be saved directly to your device's gallery. You will also find your download Shorts Video in the files or the default folder of your smartphone. 
After you Download the video then you can share the videos with your friends and family.
Main Features of the tool: 
Here are some of the top features of this YouTube Shorts Downloader:
You can download YouTube Shorts videos with our ultrafast downloader. We don't limit bandwidth for downloading Shorts video. No need to worry about sign up or login in either.
No risk of any malware or viruses on your phone. Our website is fully secure with the best HTTPS protocol that ensures better protection of devices.
High-quality conversions:
Download your favorite YouTube Shorts Videos in different qualities, with or without the sound. Just select the Shorts video and download it with our tool. It won't even lose the original quality.
Our YouTube Shorts downloader is free for everyone to use. We never charge users for using our tool, nor do we ask for subscriptions or login information. Our tool is one of the best free YouTube Shorts Download tools on the web.
Our website does not require extensive steps for downloading. It is designed while keeping in mind the comfort of its users. We offer a simple and user-friendly interface, making this tool easy for everyone to use.
FAQs
Q1. Where can I use the downloaded videos?
It is fine to use the downloaded YouTube Shorts videos for personal use. However, we suggest that you get the content creator's permission or copyrights before using the video on a public platform.
Q2. Can this tool download YouTube Shorts Videos in HD Quality?
Yes, you can easily download YouTube Shorts Videos in HD Quality with our cutting-edge tool. This mainly depends on the original YouTube Shorts Video. If the original video is in HD quality then you can download the same quality with our downloader.
Q3. Is it illegal to download the YouTube Shorts Videos?
Yes, it is considered illegal to download YouTube video Shorts videos using third-party applications. The reason behind this is because it breaches YouTube's Terms and Guidelines. We do not own any video or image. All credits go to the YouTube site and its content creators.
Q4: Is this YouTube Shorts Download available for Desktop?
Currently, this tool only works for mobile phones and online browsers. In the future, we may or may not provide support for PC devices and desktops.
Q5. What is the length limit for YouTube Shorts videos?
Most YouTube Shorts Videos you'll find will be under 60 seconds.
Q6. Can I download regular YouTube Videos with this tool?
Yes, you can also download regular YouTube videos with our tool. The process for downloading YouTube videos is almost the same.
Q7. How can I create YouTube Shorts Videos?
Here's how you can create YouTube Shorts Videos with your smartphone: 
Open the official YouTube or app from your Phone.
Click on the + Icon from the middle.
Click on the "Create a Short" button.
Follow the on-screen instructions to record a YouTube Shorts Video. 
Also Read: