PDFs are commonly used to store and transmit business documents. They provide a combination of superior security measures, high compression ratios, and conservative design. Here's all the information you need on the benefits of PDF files for business solutions. You can understand why PDFs are advantageous for.
Document management
File sharing
Converting several file formats into a more manageable form
Workflow management
Emailing attachments
Streamlining corporate operations
Portable document management, etc.
You've used an essential online PDF merging tool or an online PDF converter service at some time. Alternatively, you are familiar with PDF editors and PDF creators. In reality, you are a master of complex PDF operations such as OCR and data extraction.
Regardless of your degree of experience, using PDFs for your business has several benefits. Whether it's simple digitalization of paper operations using a PDF maker or complicated batch-processing of PDF activities, PDF usage in every organization provides an abundance of benefits.
15 advantages of using PDF in the business
Let's examine fifteen substantial advantages of using PDF in the business.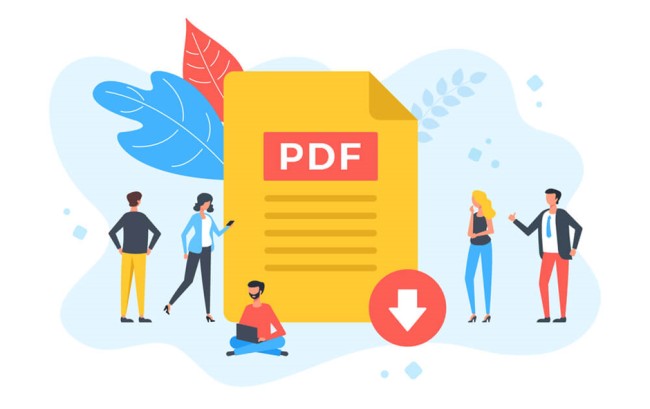 1. Format for fixed-document
PDF is globally attractive since it's device-agnostic and independent of operating systems. A PDF file seems identical regardless of the device or browser used. Regardless of the platform, the information will be distributed accurately due to its consistency.
2. PDF is a universal
Despite slow adoption, PDF has become the standard for business documents worldwide. Since the introduction of the original PDF format about three decades ago, there have been various downloaded and online applications for managing PDF workflows demonstrating that PDF is here to stay.
3. Safety assurance 
PDF security has become an integral component of the contemporary corporate process and has changed over time. Today, enterprise-grade security features, like password encryption and redaction, are standard in premium PDF programs.
These solutions provide improved data security and maintain the secrecy of the papers you exchange externally with parties outside your organization. 
4. Small footprint (file storage)
Large picture files require a large amount of hard disk space. Compress PDF files without noticing a noticeable decrease in picture quality to conserve space on your computer and efficiently distribute smaller documents.
PDF files are often smaller than Word and other document formats. Unless your file contains several high-resolution photographs, it is a maximum of a few MB. 
Bigger files are frequently required for business purposes, such as regulatory filings, training manuals, etc. Despite this, PDF has the most miniature file size of all formats, helping businesses save money on storage and archiving costs that spiral out of control when using on-premises or cloud-based solutions.
5. Supported by every operating system
PDF files are supported regardless of whether the user uses 
Windows
Mac
Linux
ChromeOS
Android
iOS
iPad OS
You need a PDF-compatible browser or a PDF-specific program to view and manipulate PDF files. PDF solutions are available for all corporate requirements.
6. Supports non-text elements
PDF supports many forms of material, including embedded media, which is one of its greatest strengths. Combining multi-media and multi-element capabilities with short file sizes is better than formats such as TXT and RTF. This allows organizations to use PDFs for. 
Text
Photos
Graphs
Tables
embedded information
file attachments
Watermarks
Other non-textual features
It's highly ideal for corporate use for this reason as well.
7. Maintain the format
Upon opening a Word document on a different machine, you discover that the formatting is altered. PDFs preserve the original document's layout, photos, hyperlinks, and comments.
8. Operate on several devices
PDFs are compatible with all platforms, including mobile phones and desktop PCs. Access them anytime, from any location, without worrying about compatibility issues if you want to move to a different device or exchange files.
9. Spend less cash and time
Mail services must be more active, and printer paper and ink are costly. When you convert your files to PDF format, share them immediately (while also saving trees and other natural resources).
10. Protect your documents
PDF documents make it simple to safeguard sensitive data. Using a password or a secure encryption certificate, restrict the reading or alteration of PDFs.

11. Standardize your paperwork
PDF is the most prevalent format for business files. From doctor's offices and small enterprises to schools and enormous organizations, virtually all institutions use them. Converting your files to PDFs ensures that all your clients and coworkers can view them.
12. The superior digital storage format for brochures and catalogs
With PDFs, you haven't confined to text and picture files but also videos, audio files, animations, and 3D content. It's also possible to insert links to the website of your firm.
These features are fantastic for catalogs of products. Customers flip through a digital newspaper, including photographs of your items, to view them. Then, consumers view the product in action by clicking on a video. Provide links to review or purchase pages to convert attention into sales.
13. Environmentally friendly electronic document storage
Companies are required to maintain voluminous business documents. These pertain to purchasing, logistics, sales, production, accounting, and several other areas. Attempting to store these documents on paper takes time and effort.
Instead of printing tens of thousands of sheets of paper every week, many modern firms opt to go digital. Thus, a large file storage facility is unnecessary.
It's feasible on a tiny hard drive to save them all in PDF format. PDFs effectively lower your carbon footprint if your firm attempts to implement green business practices. 
14. Impressive marketing materials
It takes great work and effort to make your business's marketing appear excellent. Images, artwork, and layout are essential for effectively communicating with potential customers.
Historically, a brand's advertising was often printed and exhibited in stores. Digital advertising is more crucial than ever, as e-commerce is a vast phenomenon. PDF offers tremendous benefits in this regard.
PDF files preserve the formatting of your marketing materials, for one. When you send a customer an informational brochure in PDF format, the page appears identical to the original.
People are exposed to equivalent typefaces, layouts, and hues. Text and images don't stretch or distort, nor do they shift or shrink. Thus, it produces a favorable impression upon others. 
15. It represents the future of document management workflow
PDF is highly adaptable and hence future-proof. Most organizations have digitized and preserved their records as PDF files; the future belongs to PDF.
As a versatile and sturdy solution for electronic information, it's superior to practically every other file format, most of which are only appropriate in specific circumstances. On the other hand, PDF documents are used everywhere, and you only need a simple tool to edit and do other activities.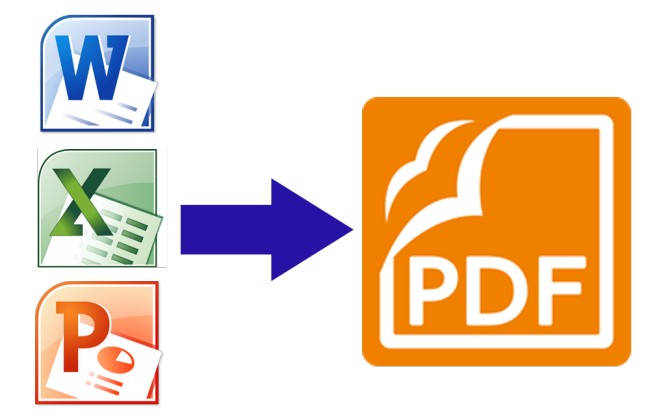 Solution for quick file conversion
Using an online document converter makes converting files to PDFs simple and quick. A PDF to Word converter enables users to convert PDF files to Microsoft Word files.
The conversion procedure comprises extracting text and graphics from a PDF file and reassembling them into a Word document with a compatible structure and format. This software is handy if you make changes to a PDF-formatted document, as PDFs often require specialized tools.
Some contain additional capabilities such as bulk conversion, password security, and the option to retain the document's original layout. It saves you time and effort when working with PDF documents, regardless of your tool.
The technicalities of this conversion can be complex and vary depending on the format, but it all occurs behind the scenes. With current computers' speed, most conversions are rapid to serve corporate applications.
Finding an efficient PDF convertor is crucial
Finding an efficient PDF to Word converter can be challenging, but you can do a few things to make the process easier. First, consider what type of conversion you need. If you have a simple document, a free online converter may suffice.
However, if you have a complex document or require high-quality formatting, you may need a paid converter. Next, look for converters that have a high success rate in maintaining your document's original formatting.
Read customer reviews or ask for recommendations from colleagues. Additionally, look for converters that offer batch conversion options, as this can save you time and effort in the long run. Finally, ensure the converter you choose is reliable and secure and respects your privacy and data.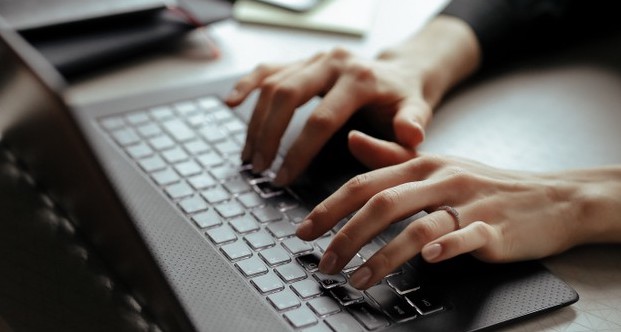 Finally we can say that,
PDF converters are to PDF files, and PDFs are to document management. In other words, PDF documents' flexibility and variety to the business world are precisely what PDF converter brings to PDF documents.
With a PDF converter, you can generate, convert, and alter PDF files as you see fit, making it an invaluable workplace software tool. 
It's also excellent for
Educational institutions
Instructors
Students
Professionals
Creative teams
Anyone seeking the most secure means to store and communicate business- and mission-critical information, whether text, images, file attachments, links, or anything else uses PDF.