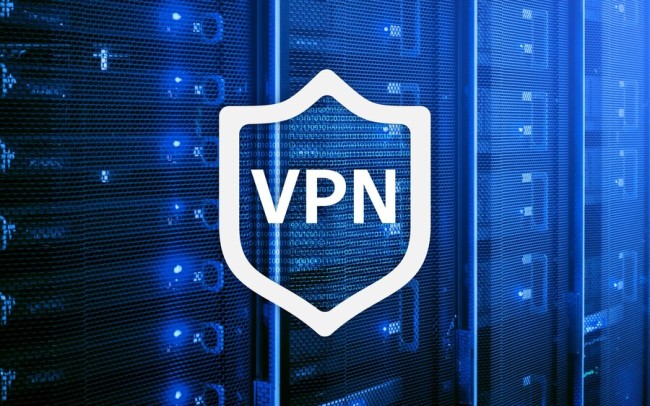 A virtual private network, or VPN, is an essential tool for many users today. It protects your online privacy by encrypting your internet connection and hiding your online activities from your Internet Service Provider (ISP) and other prying eyes.
However, there are so many free VPNs available for Windows 10, so it cannot be easy to know which one to choose.
Therefore, we have compiled a list of the 20 best free VPNs for Windows 10, which offers top-notch privacy and security features without breaking the bank.
These VPNs are user-friendly, fast, and reliable, making them an ideal choice for those new to a VPN. Whether you are looking to stream content, protect your online privacy or bypass geo-restrictions, these 20 free VPNs for Windows 10 will have you covered.
Best Free VPN For Windows 10
1. ProtonVPN
ProtonVPN is a virtual private network service that offers online privacy and security to its users. It provides a free version of its service and a paid version with additional features.
However, it does not make profit from its free users by selling their data to advertising companies. They always try to make it a safe and worry-free choice for online browsing.
Because of its strong security features and commitment to user privacy, ProtonVPN is a solid option for those looking to protect their online activity.
2. ExpressVPN
ExpressVPN is a top-notch VPN software that safeguards your private information while browsing the web. Users can easily access any content from anywhere in the world. It doesn't only hide your identity but also provides robust security measures to keep you protected from hackers.
Although, this software is easy to set up and can run on your computer in minutes. With its hidden IP address, you'll be able to stream or download anything from any server without restrictions.
NordVPN is a leading name in the VPN industry, renowned for its vast network of servers and exceptional speed. As one of the largest VPN providers in the world, it offers an impressive 5,400 servers in various locations.
In addition to its speed, NordVPN provides robust security features to protect your internet data from prying eyes, including IP masking and malware protection. The VPN also offers around-the-clock live chat support, making it a convenient and accessible choice for users.
4. TunnelBear
TunnelBear is a highly user-friendly VPN, especially for Windows 7, 8, 10, and 11 users. It boasts an attractive graphical user interface with an animated bear that travels across the map as you change server locations.
The free version of TunnelBear offers 500 MB of bandwidth per month, but you can receive an additional 1 GB of bandwidth for free by tweeting about the VPN provider.
Additionally, the free account provides access to 49 server locations worldwide, including the US, the UK, Japan, Brazil, and more.
5. Turbo VPN
Turbo VPN is a China-based mobile VPN service that has gained popularity among iOS and Android users. With the extensive blocking and advanced detection from streaming sites, accessing platforms like Netflix can be challenging for many VPN services.
However, Turbo VPN has special streaming servers that allow for the successful viewing of your favorite content. It provides multiple options for streaming services such as Netflix, Fox, BBC iPlayer, and more, making it a dependable option for those seeking a serious VPN provider.
TuxlerVPN easily changes your apparent geolocation with a secure tunnel connection to a remote server, boosting your online privacy and anonymity. It offers locations from an impressive number of 92 countries.
Its basic edition has a remarkable asset: it's free. No time or data limit, no registration required. Too good to be true? There are explanations, actually.
TuxlerVPN employs the SOCKS5 protocol used more often by proxies than VPNs. Secure encryption algorithms were added to create a real VPN service. What sets Tuxler apart is that you have a possibility to use the residential VPN option instead of a regular datacenter VPN.
In this case, the users don't rely on the central server but use each other's net connections. Everyone participates in a pool of IP addresses and acts as a small server, offering even more reliability and making your IP practically undetectable.
7. Windscribe
Windscribe is a popular VPN that helps safeguard your privacy, grants access to restricted content in your region, and even blocks ads. It is accessible as an app and has Chrome, Firefox, and Opera browser extensions.
With Windscribe, you get a generous monthly data allowance of 10 GB, which can only be used while browsing, freeing up your data allowance for other activities such as video calls.
Additionally, you can increase your data allowance by referring others, tweeting about Windscribe, and visiting their official subreddit.
8. Atlas VPN
Atlas VPN offers a secure way to browse the internet, free from privacy concerns and threats. With this VPN, your traffic is routed through an encrypted tunnel, and your IP address is masked, allowing you to bypass geo-restrictions effortlessly.
To protect user privacy, Atlas VPN follows a stringent no-log policy, ensuring that the VPN or any third party tracks no records of your online activities.
Additionally, it supports popular streaming services and offers fast streaming speeds through specialized streaming servers.
9. ZoogVPN
ZoogVPN is a secure and user-friendly VPN service that provides top-notch online security and privacy protection. With ZoogVPN, you can easily bypass geo-restrictions and access your favorite websites, apps, and content from anywhere in the world.
This VPN is easy to install and use and features fast servers and robust encryption protocols to keep your data safe and secure. Whether you are traveling, working remotely, or want to protect your online privacy, ZoogVPN is an excellent choice.
10. Private Internet Access
Private Internet Access, while not the most cost-effective or powerful VPN service, offers a significant number of servers (18,000), making it a great choice.
It offers robust privacy features and strong security protocols and is user-friendly, with its Chrome extension providing easy access to all its features.
Additionally, it can block location access, third-party cookies, and website referrers, making it a VPN service worth considering for your privacy and security needs.
11. Hide.me
HideMe is a well-respected VPN that provides top-notch security and privacy protection for your online activities. With a vast network of fast servers worldwide, you can enjoy unrestricted access to any website, app, or channel with complete peace of mind.
To avoid ISP surveillance, your internet connection is encrypted and your location is anonymous. With HideMe, you can browse the web safely and securely, whether at home, at work, or in public.
12. Speedify
Speedify is a VPN that offers a smooth connection experience, even for its free users. With robust security features and encryption, your online identity remains anonymous and secure across all websites and platforms.
This VPN seamlessly switches between WiFi and mobile data, ensuring your videos and downloads are uninterrupted.
Furthermore, it runs in the background, encrypting data transmitted through all your apps for comprehensive protection. Overall, Speedify is a dependable VPN choice.
13. PureVPN
PureVPN is a top-performing VPN app that gives you global access to any website without limitations. It lets you browse anonymously by concealing your IP address and protects you from being monitored by ISPs and third-party entities.
PureVPN lets you enjoy lightning-fast streaming of your favorite videos without buffering interruptions. Experience seamless, unrestricted speed and comfort by using PureVPN.
14. HideMyASS
HideMyASS is a top-notch VPN service that offers fast, easy, and secure internet browsing without any restrictions. This tool lets you browse the internet anonymously and securely from anywhere worldwide by creating an encrypted connection between your computer and the internet.
It encrypts your connection and hides your online identity, making you untraceable even to your internet provider.
15. PrivadoVPN
PrivadoVPN is a great option for those seeking to maintain their online anonymity and access restricted content. The level of security offered is top-notch, with IP masking and point-to-point encryption included for free and premium users.
While the free version has limited access to just 12 global servers, it still provides a solid level of protection. PrivadoVPN is readily available for Windows, macOS, Android, and iOS devices, and even for other devices with step-by-step instructions provided.
16. Hotspot Shield
Hotspot Shield is a widely known and well-liked free VPN service for Windows, offering high speeds through the Catapult Hydra protocol. It's compatible with Windows 7, 8, 10, and 11, thanks to its native app that doesn't require registration.
With over 600 million downloads, this VPN provides 500 MB of free daily bandwidth. Its applications are user-friendly and sleek and offer quick and effortless connectivity with just a single click.
17. Psiphon
Psiphon is a free circumvention programme that allows unlimited internet access. By utilizing VPN, SSH, and HTTP proxy technology, Psiphon allows users to bypass firewalls and censorship, giving them the freedom to access blocked websites and content.
Its easy-to-use platform makes it a reliable tool for bypassing internet restrictions. However, it is not considered a privacy tool and should not be used for online security purposes.
18. AtlasVPN
Atlas VPN offers a secure way to browse the internet without worrying about online threats or compromising privacy. Your internet traffic is routed through an encrypted tunnel, and your IP address is masked, making it easy to bypass geographical restrictions.
Atlas VPN keeps no records of your internet activity. It also provides high-speed streaming capabilities, supports popular streaming services, and has optimized servers specifically for streaming.
19. VPN Unlimited
VPN Unlimited is a reliable VPN service that allows you to browse the web securely and freely without geo-restrictions. It offers a fast, easy, and secure connection to the internet by encrypting your data and hiding your IP address.
With its no-logs policy, you can trust that your online activity will remain private and protected. VPN Unlimited supports popular streaming services and offers an easy-to-use app on multiple platforms, including Windows, Mac, iOS, and Android.
20. Opera VPN
Opera VPN provides comprehensive protection for computers and Android devices. If you use the Opera web browser, you already have access to it as it is integrated into the browser.
This platform has built-in monitoring for users and apps, allowing administrators to track your activity and keep you informed. Additionally, it comes with an ad tracker blocker, providing an ad-free browsing experience without worrying about being tracked by advertisement systems.
The only limitation is that torrenting is not supported, meaning direct peer-to-peer file sharing is impossible with Opera VPN.
Conclusion
In this blog, we provided you with the list of 20 best free VPNs for Windows 10 that offer a variety of features and capabilities to meet the needs of users.
Whether you're looking for a free VPN for everyday use or for a specific purpose, there's something on this list for everyone.
However, it's important to keep in mind that free VPNs may come with limitations such as slower speeds and data caps, so it's crucial to choose the right VPN for your specific needs.
Also Read: