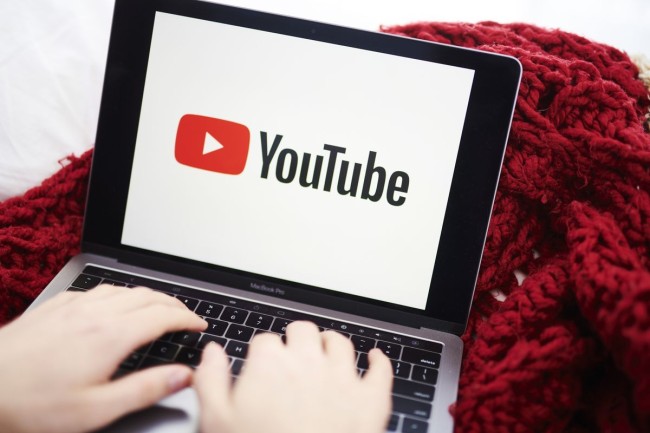 In the age of digital media, video sharing has become a popular way for individuals and businesses to share their content with a wider audience. YouTube has been the leading video-sharing platform for many years, but it's not the only option.
There are many free video sharing sites like YouTube that offer similar or even better features. These sites have a lot to offer, from hosting live streams to providing analytics.
In this article, we will look at 20 of the best free video sharing sites, like YouTube, that are worth checking out. Whether you're a content creator or a business looking for an alternative to YouTube, this article has something for everyone.
Best Free Video Sharing Sites Like YouTube
1. Dtube
DTube is a free website where you can upload videos and share them with others. It uses blockchain technology, which means that your videos are stored safely and securely.
The website is easy to use, and you don't have to worry about your videos being taken down because of what you say in them.
There are no ads on DTube, so you can't make money from your videos, but there are no rules about how big your videos can be or how long they can be. You need to have a good internet connection to upload your videos.
2. PeerTube
PeerTube is a video sharing platform that operates differently from other video sharing websites. Instead of relying on a single server, PeerTube uses a peer-to-peer system, allowing users to host their server, also known as an instance.
With PeerTube, you don't have to worry about censorship, as creators can upload any video. However, since PeerTube is still relatively new, its video library may not be as extensive as other video sharing sites.
3. Vimeo
Vimeo is a well-established video website that is similar to YouTube. You can watch all videos on Vimeo, from live streams by influencers to comedic parodies of popular YouTube videos.
For creators, Vimeo offers extra features to help with video collaboration, distribution, and creation. Vimeo boasts a fast and customizable video player without ads and additional streaming options. With advanced privacy controls, you can choose who can see your videos.
4. Veoh
Veoh is a video platform based in California. It was created by Dmitry Shapiro and started in 2004. Veoh allows users to customize their video streaming experience by offering a mix of content from major studios, independent production houses, and user-generated videos.
One of Veoh's unique features is that it allows users to upload videos of any length, which is not common on other video sharing sites.
5. Utreon
Utreon is a video platform similar to YouTube. It allows users to subscribe to their favorite content creators and was founded in 2009. Utreon allows users to create various videos, from simple blogs to multi-episode series, just like other popular video platforms.
What makes Utreon appealing is its transparency, as there are no algorithms in place to promote or limit channels and videos, which is a concern for many creators on platforms like YouTube.
6. Dailymotion
Dailymotion is a video platform launched a month after YouTube and continues to be a major competitor. Like YouTube, users can upload and watch videos on Dailymotion. The platform features professional and amateur content, attracting over 300 million monthly users.
Dailymotion also offers monetization options, allowing users to earn money based on video views. Joining Dailymotion is free, and users can upload videos at no cost, but there are some restrictions in place.
7. Twitch
Twitch is the leading platform for live-streaming, primarily focused on video games and built around a strong community. It's a popular destination for live streamers who can receive donations and subscribers while they stream.
It has led some users to become full-time Twitch streamers. However, building a following on Twitch can be challenging, as the platform tends to promote channels with large audiences. This means that the more followers you have, the more exposure Twitch will give your channel.
8. IGTV
IGTV is a video-sharing feature on Instagram designed specifically for mobile devices. It was released in 2018 and is similar to Vine. IGTV has the potential to be a good option for creators and businesses who are struggling to grow on YouTube.
Full-screen, vertical videos allow for a more personal connection with your audience. IGTV provides an opportunity for a closer, more intimate experience with video makers.
9. Facebook Watch
Facebook Watch is a free video-on-demand service aimed at Facebook's community members. It was created to compete with existing video-sharing platforms. You can access Facebook Watch through the mobile app or directly on Facebook.
Both user-generated and professional content is available on the platform. Facebook Watch is designed to be similar to YouTube, with a similar look and function.
10. VideosHub
VideosHub is a video-sharing platform that started as Metacafe in 2003. It was created in Tel Aviv by Arik Czerniak and Eyal Hertzog and was once one of the most popular video-sharing platforms in the world.
Although it has lost some traffic over the years to sites like YouTube and Dailymotion, it remains a popular choice for people looking for short videos, trailers, and other content that is no longer than 10 minutes. VideosHub is free to use and has tens of millions of viewers.
11. VEVO
Vevo is a music video streaming service founded in 2009. It provides a platform for fans to watch their favorite music videos and discover new artists.
Vevo offers a vast library of music videos from popular artists and is available for free on various platforms such as YouTube, Vevo's website, and its mobile app. The service is powered by a team of music experts who curate playlists and keep the content updated with the latest music videos.
12. TED
TED (Technology, Entertainment, Design) is a non-profit organization that shares innovative ideas and inspiring stories worldwide. TED's mission is to spread ideas and foster positive change by offering free access to its vast library of thought-provoking and informative talks.
It features a variety of talks and presentations given by experts in various fields, including science, technology, education, and more. The organization's events have become a popular platform for experts and thought leaders to share their latest research and ideas.
13. BitChute
BitChute is a video-sharing platform like DTube. It allows creators to make money from their content using a token system. BitChute focuses on free speech and is known for having conspiracy and theorist content.
It's a good option for people looking for a YouTube alternative that is censorship-resistant. BitChute is free to use and it mainly focuses on censorship-resistant content, making it a popular choice for those looking for a YouTube alternative.
14. Patreon
Patreon is an online platform that connects creators and patrons, allowing the former to earn money from their content. Whether it's musicians, writers, artists, or any other content creator, Patreon provides an alternative to traditional ways of monetizing their work.
Creators set up their page on Patreon and offer exclusive content, perks, and behind-the-scenes access to patrons who support them with a recurring monthly payment. With Patreon, creators can focus on creating the content they love while building a sustainable income.
15. Restream
Restream is a multi-streaming platform that can broadcast your content simultaneously across multiple platforms, reaching a wider audience with ease. With Restream, you can live stream on popular platforms like YouTube, Facebook, and Twitch.
The platform offers a free plan that enables you to live-stream on three platforms. Restream also allows content creators to monetize their content through the platform.
16. Brightcove
Brightcove is a popular online video platform many top businesses and organizations use. Over half of the Fortune 500 companies are clients of Brightcove. This platform provides video hosting, live streaming, and advanced OTT technology for delivering live video to mobile devices and smart TV apps.
It allows publishers to add server-side ads to their videos and provides real-time video analytics to track engagement.
17. Spotlightr
Spotlightr is a video platform similar to YouTube that provides users with a wide range of topics to search for videos, including technology, design, and entertainment. The site is available in multiple languages, including English and Spanish, and offers over 3600 videos.
For marketers, Spotlightr is a noteworthy alternative to YouTube, offering analytics and marketing tools such as email gating, email integration, and pay-per-view. It lets you have a personalized player with your brand's logo and color scheme.
18. The Internet Archive
The Internet Archive is a non-profit digital library that provides access to millions of movies, books, and software for free. This library offers a wealth of historical content, including rare news reports, TV shows, and movies that are difficult to find elsewhere.
If you have important documentaries that you want to share with the public, you can upload them to the Internet Archive. The site may not be the most user-friendly, but it's a valuable resource for preserving and sharing significant amounts of data with the world.
19. LiveLeak
LiveLeak is a website that provides access to real-life footage that mainstream media may not cover. Although the website allows users to upload videos with few restrictions, some of the videos can be graphic in nature, including shootings and fatal accidents.
Users can upload videos related to news events, but the content must not violate any laws in the United States. LiveLeak does not offer monetization options for its users.
20. Wistia
Wistia is a video-hosting platform that caters to businesses and marketing professionals. It is designed to help B2B companies utilize video for marketing, support, and sales, unlike YouTube which focuses on monetization and public exposure.
With Wistia, businesses have full control over their videos and video player, including the ability to embed videos without ads, customize thumbnails, include calls-to-action, optimize video, and access in-depth analytics all in one platform.
Conclusion
In this blog, we provided you the list of 20 Best Free Video Sharing Sites like YouTube that provide a range of features, including live streaming, collaboration tools, and customizable video players.
Whether you're looking to share personal videos, create a channel for your brand, or simply want to watch entertaining content, these video sharing sites offer a variety of options to meet your needs.
Also Read: