CocoFax has made a solid mark in the faxing world and that is why there is none other like it in the entire world. Various big news forums have also approved of and praised CocoFax's efforts to make faxing a lot easier by eradicating the need for fax machines. And a few names include PCMag, PC World and Forbes.
CocoFax has improved and eased the 'faxing of documents' to an extent that more and more people are turning towards fax for their official communications and discussions. And not to forget the millions of people who are already using fax.
For CocoFax, ease of its customers is the main purpose. And hence, it allows faxing to be done from a number of gadgets and not just the computers.
With CocoFax, you are able to send and receive faxes through your tablets, laptops and even mobile phones too. Yes, CocoFax has made your cell phones fax-capable too. Surprised, right? But that's what CocoFax is for.
Why CocoFax is Popular
The question in your mind right now would probably be that why CocoFax? Why is it the one coming on the first spot? What's so special about it that no other fax service has? Well, you are right in your place.
So for all your queries to get answered, we have here put together some of the amazing and unique features of CocoFax make it one of the best online fax service.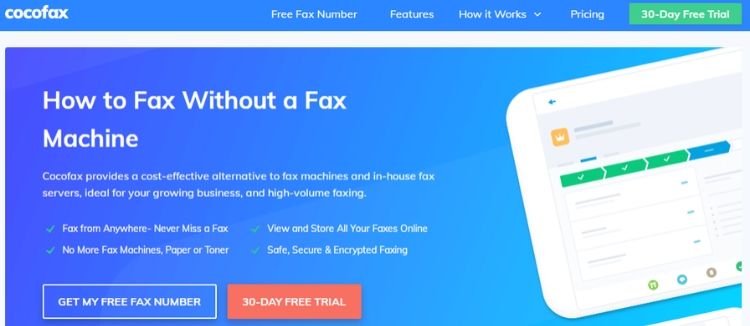 But keep in mind that this is definitely not all. There is plenty more to CocoFax. You can further gain knowledge about CocoFax on their official site. Here we have only mentioned the most prominent highlights that it offers.
30-Day Free Trial
A 30-day free trial is one of the best highlights that CocoFax offers. This is also one of the reasons behind its immense success. People really have fears about their investments.
But CocoFax guarantees that their investment in CocoFax is safe and secure by allowing them to use its services completely free for a month.
This way people first get to know it well and also try it free for 30 days. Then, without any fear or risk, they invest in the subscription plan that suits their faxing requirements the best.
Free and Custom Fax Number
Fax number is something you must have if you are thinking of faxing some document to someone. Without a fax number, there is no fax. Just like without a phone number, no phone call can be made.
In the same way, faxing cannot be done without a fax number. And CocoFax takes care of that.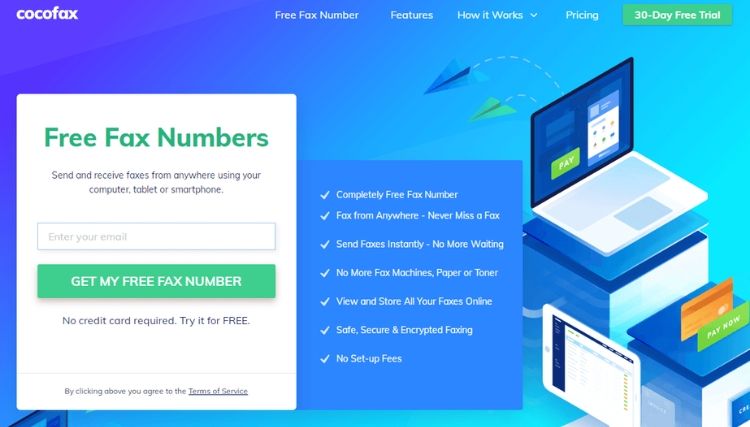 In the previous years, at the time when faxing machines and phone lines were the only way of faxing, getting a fax number was really a difficult task.
That phone operator needed to be contacted first. But that is not the case with CocoFax. You just enter your email address and CocoFax will send your fax number to you. You don't need to go anywhere or contact someone in order to get one.
Further this fax number is free and you choose it yourself. You pick a suitable fax number for yourself, not the fax service. You can do this at the time of signing up with CocoFax.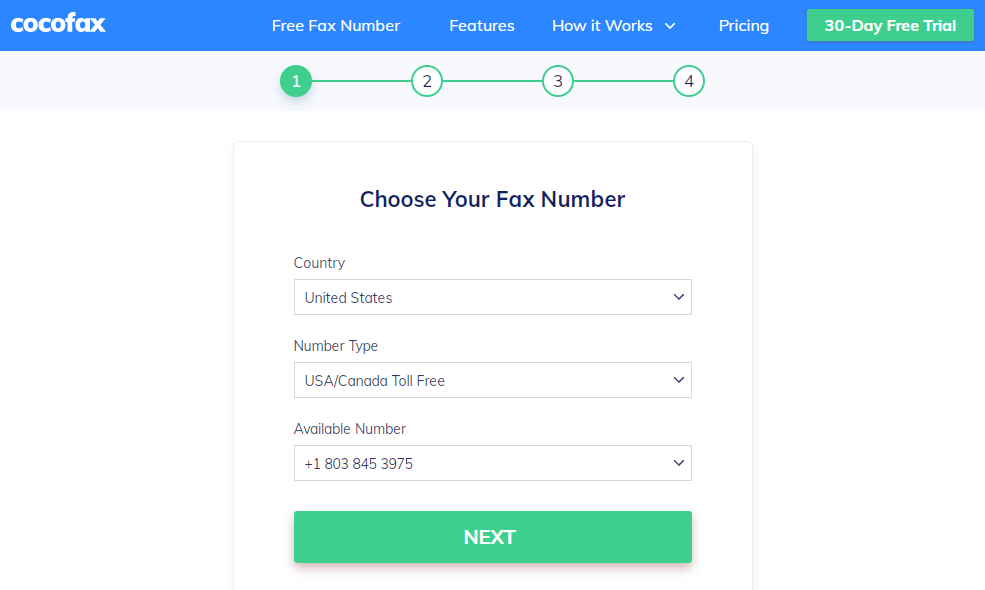 Top-of-the-line Security Measures
It's not like CocoFax allows you to send a fax and that's it. CocoFax takes all the necessary security steps to make sure that your fax does not get in the wrong hands.
In other words, CocoFax has some strict security and safety rules which ensure that your fax gets to the right place.
Endnotes
CocoFax is the ultimate and most trending online fax service. It provides everything you need for faxing as it is an all-in-one faxing solution. You do not need any other fax service once you try out CocoFax.