Cryptocurrency payments are on the rise. You may have noticed traditional payment services, such as Stripe and Paypal already allow customers to pay with digital currencies.
Many companies like Microsoft, PlayStation, and Subway are also now accepting crypto payments to speed up transactions and reduce the fees.
The shift towards digital currencies affects many industries due to the growing consumer demand. For instance, this website grants users access to crypto payment options for online gambling, disrupting technology in the casino industry.
A recent report found that "people with the least tech knowledge are mostly interested in crypto payments", according to U.Today. This means that the rise in blockchain technology will soon overtake every industry imaginable.
Should your e-commerce website or entertainment startup accept crypto payments? In this article we will discuss the benefits of accepting crypto payments and how your company will benefit from crypto payments.
How do crypto and traditional online payments differ?
Crypto, such as Bitcoin and Ethereum, and traditional fiat currencies, such as US dollars and euros, are both acceptable online payment methods.
The major difference is that fiat money is issued by a government and regulated by centralized banks, while crypto is decentralized and all transactions are backed up on a blockchain.
Any time you send or receive a fiat payment, the bank acts as an intermediary. Crypto payments can be made directly and can be sent from anywhere in the world. Payments are made from one wallet to another with speed and transparency.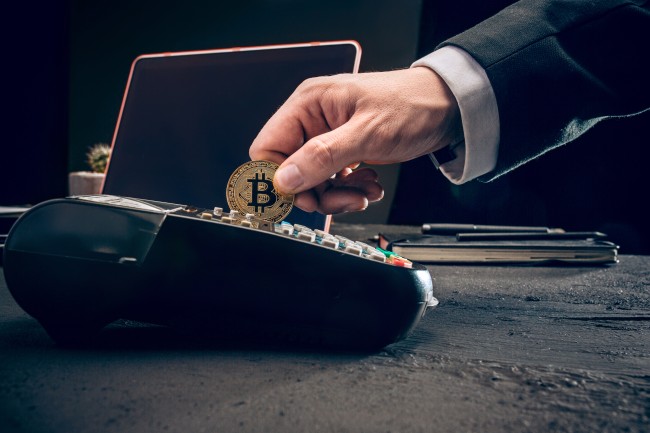 Why is crypto a powerful marketing tool?
Accepting crypto payments can elevate your brand in many ways.
1. Bring your brand into web3
As we shift into this new iteration of the internet, where freedom and transparency are at the heart of things, crypto is the preferred payment method. Show your customers that your brand is future-facing and on top of the latest currency innovations.
2. Attract new audiences
Tap into the tech-savvy crypto natives among us by aligning your brand with the latest digital payment methods. By giving customers more options on how to pay, it will be possible to increase sales on your website.
3. Create some new marketing material
Adding crypto as a payment method is a fantastic way to promote your business. Shout about your crypto payment option on Twitter, Facebook, and Reddit. Don't forget to add it to the press releases and email marketing too.
4. Draw in new investment
Investment is flooding into web3 every day. In the long-term, web3 is coming and crypto is an integral part of that. When investors discover that your brand is aligned with web3, it will no doubt attract those wanting to support you and inject a cash boost.
What are the disadvantages of accepting crypto payments?
There are some things to consider before adding crypto to your website.
1. Price changes in crypto
Volatility is people's main concern when it comes to cryptocurrencies. The value of currencies such as Bitcoin and Ethereum can move up to 50 percent in a matter of days. This is due to "demand, investor and user sentiments, government regulations, and media hype," according to Investopedia.
To prevent the price of your products from changing dramatically, a solution is to keep the prices in USD or another fiat currency.
Customers would be shown the rate in dollars at the point of sale and the exchange rate to crypto. You would receive the payment in crypto and choose whether to keep it or exchange it for your desired fiat currency.
2. Trust and safety issues
Some have safety concerns when it comes to crypto. Digital wallets can be hacked and funds can be stolen. Crypto doesn't come with the insurance policy some banks can offer.
However, if you familiarize yourself with how to stay safe in the crypto space, it's unlikely you will encounter problems.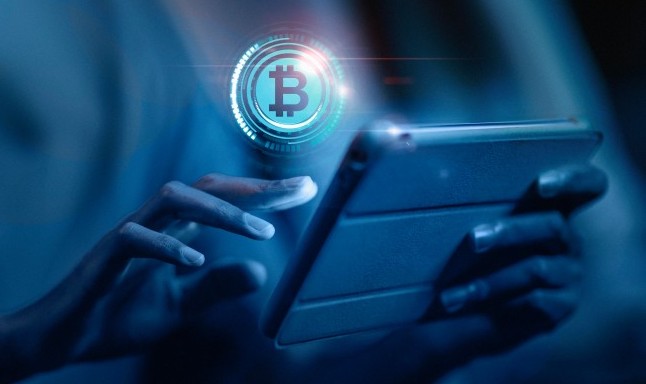 How can I add cryptocurrency as a payment option?
You can add cryptocurrency as a payment option on your website through the content management system (CMS). If you're using WooCommerce, Shopify, or Magento, it's really simple.
Bitpay and NOWPayments work across WooCommerce, Shopify and Magento. Blockonomics, Coinbase Commerce, and Coingate are some other good options for integrating crypto on your e-commerce website.
Which cryptocurrencies should I accept as forms of payment?
Bitcoin – the original and most popular cryptocurrency in the world, BTC is a good payment option however transaction fees may be high.
Ethereum – the world's second-largest cryptocurrency is ETH is popular amongst the NFT community and a good option for online payments.
Cardano – another well-known cryptocurrency, ADA has lower fees and faster transaction speeds, which makes it ideal for customers shopping online.
Dogecoin – made famous by Elon Musk, the popular meme coin DOGE, is already used by many online vendors and adds a splash of fun to your payment methods.
Summary
As crypto adoption continues to grow, we will continue to see more and more e-commerce businesses add cryptocurrencies as payment methods.
With the rise of web3 and people interacting with more digital assets, such as NFTs, it is important for business owners to consider whether crypto payments are the right choice.