Hello guys, as you already know that iTunes has been discontinued, and today, we have the full-fledged professional manager for iPhone and Mac, which is Dearmob iPhone Manager.
Do you remember those times when iTunes used it's iPhone content when syncing with the multiple libraries? It even allows us to sync files to multiple devices with our iCloud.
DearMob iPhone Manager is the best alternative to iTunes for easy iPhone data management. This iPhone manager can transfer any files and offers many features comparatively to iTunes.
Why DearMob iPhone Manager?
Let's get started sharing some valuable words about the Dearmob iPhone Manager. Most iPhone users are moving to Dearmob iPhone Manager to manage their iPhone files on their Mac & Windows. Let's find out the reason behind using this software instead of iTunes.
DearMob iPhone Manager is easy to use, and the user interface is intuitive and is very easy to understand.
DearMob iPhone Manager for easy iPhone data management is available in multiple languages.
You can also select the paths of your files from the settings as you can see the arm of Dearmob has a bunch of features, and some of them were never available in the iTunes.
With Dearmob iPhone manager Transferring photos and syncing them with multiple Apple devices is easy.
You can export all your pictures by selecting all, or you can also choose individual photos and export them. Also, you can create a separate photo album and organize it very systematically.
DearMob iPhone manager processes so fast that all the tasks complete within a second. Due to its fast speed, it has become one of the most used iPhone managing software.
You can create multiple playlists and name it with your choice. From the top of the toolbar, you can also add the whole music folder if you want.
DearMob iPhone Manager avails you to backup and restores your iPhone. You can also encrypt and lock the backup data file for more privacy.
The best feature of DearMob iPhone Manager is data security. Its advanced security features help in protecting photos & videos by encryption. You can add the essential files and click on encrypt for the encryption so that nobody will be able to access your data.
Is DearMob iPhone Manager safe to use
This question comes in every Apple user's mind before shifting to DearMob from iTunes. Let's figure out this question and help you decide whether to use DearMob or not.
Apple products have an extreme level of security. Keeping customer's queries in mind, DearMob has an advanced level of security and encryption for data.
When you transfer data files from iPhone or iPad to your Windows or Mac, DearMob iPhone Manager overwrites the original files to the system disk by enabling the encryption.
Also Read: SnapDownloader: Why it is one of the Best Video Downloader
Is DearMob iPhone Manager free to use
DearMob has both free and paid versions. But, surely, you will get some limitations in the free version. Below are the features of the Paid version.
Features in the paid version
Lifetime software upgrades are offered.
24/7 Tech support.
You can transfer unlimited music and video files.
Unlimited photos can be transferred from iPhone to your PC.
There are no limits for backup and restore.
DearMob iPhone Manager – Pricing
Well, its charges are not so high and are worth buying. There are three premium plans available for now.
One year license for one system costs $35.95.
Lifetime license for two systems costs $47.95.
The family package, which is for five systems for a lifetime, will cost you $69.95.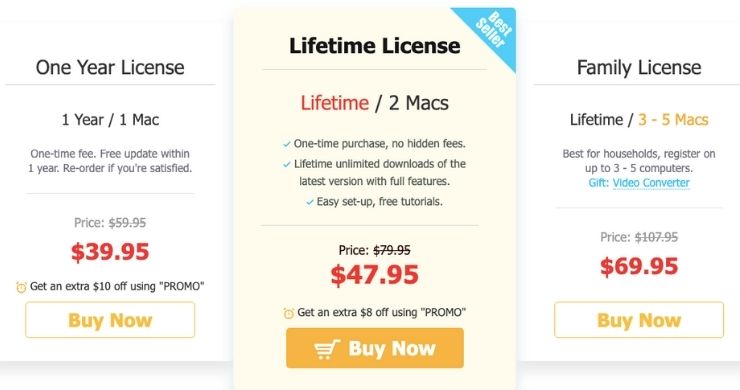 Conclusion
We hope you get all the essential information about DearMob iPhone Manager. After knowing its pricing and functionality, we are sure you are thinking of buying this, which is worth it. As it has an advanced level of security, it is a better alternative to iTunes.