Free fire was released for Android and iOS in December of 2017 by Garena Studios. Free Fire is similar to other mobile battle royales like PUBG Mobile and starts off by airdropping as many as 50 players into an island where they find weapons and eliminate each other.
It actually was one of the most downloaded games last year. Although it is 2021 now, there is no sign of it declining.
Free Fire is an intense game. It takes only 10 minutes for around, which means you have to move fast. The shorter the reaction time of switching actions, the faster you can move. But most touch screens take time to react before you can switch the action, especially when your phone doesn't have a multi-touch screen.
That's why we recommend you to play Free Fire with an emulator, which can give you better control to the game.
With so many emulators out there, you would probably feel uneasy to select one for Free Fire. Don't worry. We have picked up the 3 best Free Fire emulators.
Best Free Fire Emulators
1. LDPlayer: Emulator friendly to average PC with smooth control
LDPlayer is one of the best Free Fire emulator. It was released in 2016. But it has established itself a good reputation for providing smooth and intuitive control, and optimized graphic performance to gamers. LDPlayer attaches great importance to the user habit in controlling.
Apart from the default control schema, it also allows users to custom the keyboard and mouse control. Additionally, it supports gamepad control too.
Play Free Fire with Smooth Control
WADS are used to control the direction of moving. Button Z and C are used to change your position. Lying down by pressing Z. Mounting down by pressing C. Pressing the right button of the mouse to scout around.
You can shift from running to stand still and vice versa in no time by pressing the "shift" button on the keyboard. As we can see, almost all the move control buttons are in the left zone of the keyboard, which can significantly shorten the reaction time.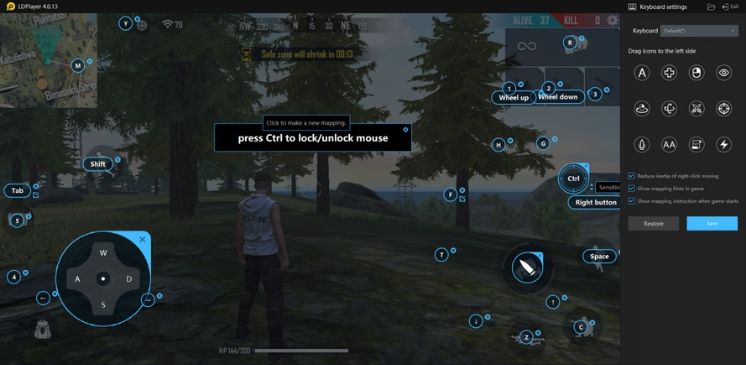 Play Free Fire with high graphics
Free Fire is a game that is friendly to low-end devices. You don't have to use a beast computer to power up Free Fire in 60 FPS with LDPlayer. Besides, LDPlayer has been optimized for gaming Free Fire on PC with high performance. You can easily reach 60 FPS if you follow the instructions below. Make sure you choose the best emulator and in-game settings for Free Fire.
Open your emulator settings from the toolbar and go to "Advanced"
Allocate "4 cores" to CPU and "3072M" to RAM
Click "Save" to apply the changes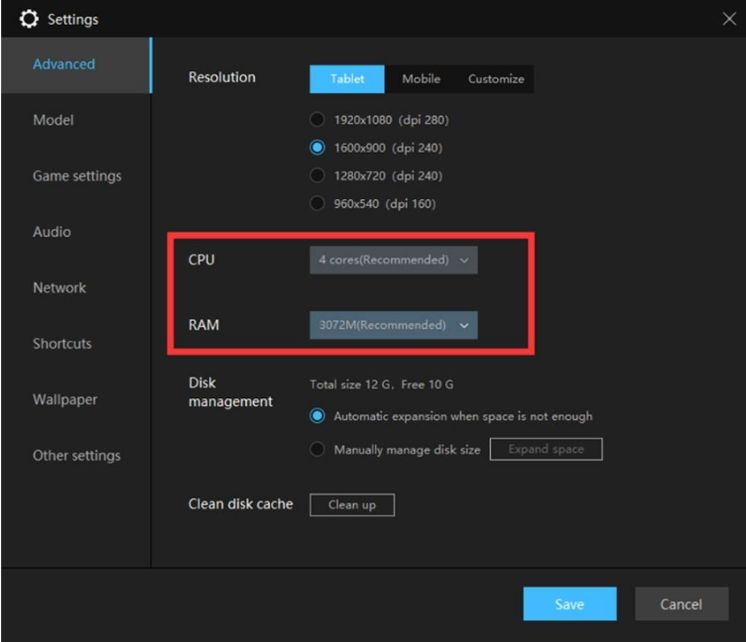 2. Bluestacks: Emulator for high-end PC with smart control
Bluestacks is one of the first Android emulators. It boasts of its fast speed. It claims that it is 6 times faster than the top Android phones. Bluestacks also provides keyboard and mouse control. In fact, Bluestacks and LDPlayer are equipped with similar gaming functions.
The biggest difference between them is that Bluestacks needs a high-end computer to fully bring out its excellent performance. LDPlayer is friendly to average PC.
Bluestacks optimized the control scheme for Free Fire too. Apart from the regular control, it also provides "smart control" for Free Fire. You can this function in the settings.
Once you enable it, Bluestacks will automatically detect the gaming and enter the shooting mode when it feels you are about to shoot somebody, which reduces the time to switch on and off the shooting mode.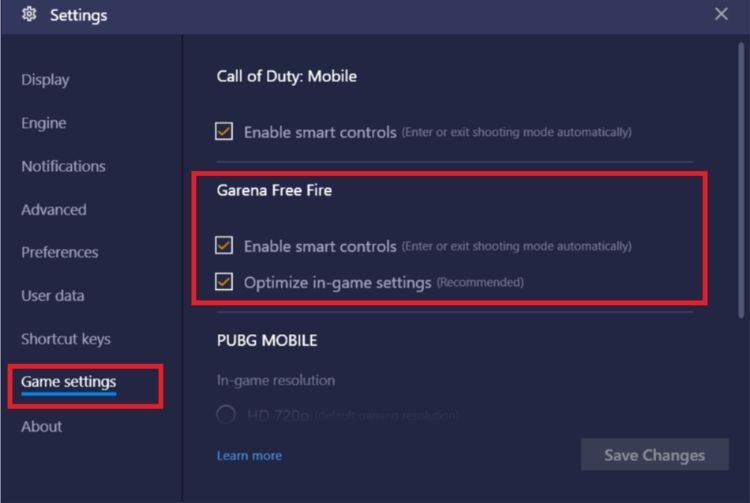 3. NoxPlayer: Emulator for windows and Mac
NoxPlayer is one of the mainstream Android emulators too. Its popularity is partly attributed to the fact that it supports both Windows and Mac. Its UI is simple and easy to use. Besides, apart from keyboard and mouse control, it also supports gamepad control. Its default control scheme is similar to that of LDPlayer.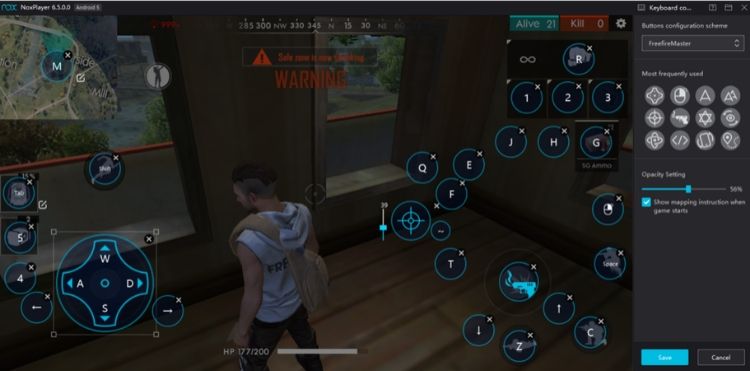 Conclusion
The emulators mentioned above are the top 3 Android emulators for Free Fire. They all have their own advantages when it comes to playing Free Fire on PC. You can choose one of them based on your need. Personally, LDPlayer is recommended as the best Android emulator for Gaming Free Fire on PC. Let's download LDPlayer and start shooting.
More Interesting: