Trish is in two minds over Very Berry and Feisty Fuchsia, two of her favourite shades of lipstick. She is on her way back home and was in mind to order one online for her best friend. On receiving a quick update on her Smartphone minutes after her online search, she decides to chat with a digital shopping assistant to settle the dilemma and goes for Very Berry.
Once back home, she instructs her home assistant to set the temperature for the central heating system as Amy Winehouse croons some of her favourite tracks on the speaker. She also pipes in to get an update on the scoreline of the Knicks game in between. Gone were the olden days; now she can do it ALL without having to get up from the couch in her living room, wine glass in hand.
From friend suggestions on Facebook to self-driving cars, AI has gradually become a part of our everyday lives. It has turned the busiest of intersections in Queensland into a pedestrians' paradise, all thanks to AI-enabled technology, taking accidents down by many a notch. AI-powered reminder apps that let you know right when you need IT management.
But that is not all. The widespread reach of artificial intelligence has been a much-debated issue. Many are of the opinion that AI might bring about harmful impacts for humankind, but most are glad that it has brought about so much positive change in every aspect of human life. Read on to know about the many ways AI is making our lives a lot easier – one tech innovation at a time.
How AI is making our lives easier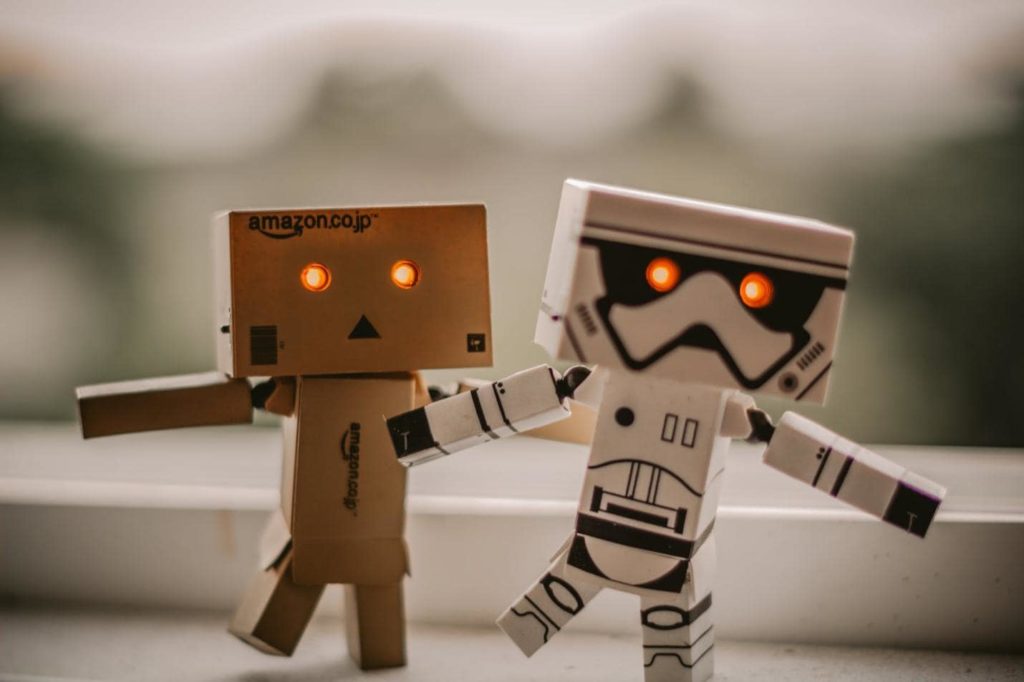 Birth asphyxia, one of the top three causes of infant mortality rate in the world, can also lead to life-long disabilities like deafness and cerebral palsy. A student from the McGill University in Canada came up with a mobile application that can analyse the audible sounds an infant makes upon birth.
The advanced AI-powered machine learning tech in the application can analyse the sounds to predict an accurate and instant diagnostic of birth asphyxia. At 95% cost-effective and accurate than other clinical alternatives, this is yet another example of AI innovations making positive changes in the world.  
From education to marketing, AI is everywhere. Here is how it is making human lives easier with advanced technological marvels.
Home automation and security
The days of having robots as home assistants are almost upon us. With MIT already developing prototypes of digital 'maids' and 'butlers', AI is making significant strides in home automation. Home devices from Google and Amazon are also bringing about quite a few changes in this sector. You can now have home assistants controlling the playlist or light settings.
What's more, you can also take these a step further and plug it onto your home security systems. Enabling voice and facial recognition software through AI innovations can help you make your home completely burglar and trespasser-proof. AI-powered home security systems notify you when children return home from school or the whereabouts of your pets as well.
Smart classrooms with an exciting curriculum
AI-powered classrooms with personalised curriculums are bringing about the new dawn for education technology. Smart communication systems let students connect with peers and educators from all over the globe. AI, on the other hand, helps identify the areas of interest for each student.
This, in turn, helps teachers create a specialised teaching module for each of them, catering to their interests so that teachers know who needs engineering assignment help and to whom they should lend a hand in literature. It also lets educators pick out the areas of deficit for each pupil so that they can design methods to help them work on the same. Modern classrooms also have AI-powered gradation systems that accurately raise the concerns regarding answer transcripts from students.
Cutting down screen time with voice recognition
Alexas and Cortanas are helping Smartphone users reduce the time they spend looking at the screens. Advanced voice recognition software not only cuts down on screen time but also carries out tasks more efficiently. With 1 in 6 Americans owning a smart speaker enabled with voice recognition in 2018, you can well imagine the far-reaching impact of the same.
ComScore predicts that voice search will account for 50% of all Internet searches by 2020. Take control of devices around you with just one word – such as the power that voice recognition gives you. AI is thus bringing better functionality to all-around voice search functions for a smarter future.
Reducing redundancy and tediousness at work
Take chatbots, for example. They cut down on a lot of redundant tasks at work for customer support personnel. Real-time simulation for conversations enables chatbots to carry out the same with customers, solving their issues almost as fast (and sometimes quicker) as their human counterparts.
AI has also made it possible for e-commerce giants like Amazon automate their warehouses, increasing efficiency and relieving workers of tedious tasks such as loading and shipping cargo. When tasks like basic social media interactions happen through AI platforms, it leaves us with more time to be productive and make insightful business decisions for the future.
Tailor-made entertainment on digital media platforms
Buffering time and low-quality playback are things of the past now, all thanks to AI. Advanced digital entertainment platforms like Google Play, Netflix, and Amazon Prime use AI liberally for their operations. From streamlined playback experience to marketing, AI helps these platforms provide a seamless experience for their users.
Ever noted how Netflix suggests shows and movies that you may like? Or how Spotify curates customised playlists as per your tastes in music? That's AI doing its thing using your search and watch history on the apps. The same goes for the highest quality of audio and video, giving you the best of the Internet. AI's deep learning algorithms also help to create apps based on machine learning that can be customised according to your digital entertainment needs.
Cutting-edge shopping options for bigger savings
Shopping and e-commerce have taken a turn for the better with AI-powered features. Take search recommendations on shopping sites like Amazon and eBay, for example. AI can create shopping lists and recommendations tailor-made for the users based on their search histories and purchasing behaviour.
It can also take care of customer support and sales through AI-powered chatbots. AI can help you compare and choose among the products on different websites for the best value-for-money deal. AI-enabled software also helps in creating concise and appealing product descriptions for e-commerce websites, dabbling in the content marketing sphere as well.
Summing it up
Artificial intelligence or AI is here to stay. From the industrial sector to our everyday lives, it is already making its presence felt in every sphere of human lives. Ever noticed those tag suggestions on Facebook right after you upload photos? That's AI at work right there, making good use of facial recognition software. The same goes for product suggestions on websites that you frequently shop from. No matter the use, it is undeniable that AI has made our lives way easier than before.
However, as sci-fi movies and novels have warned us for ages, letting AI take over completely and diminishing human agency will eventually lead to our downfall. Hence, moderate use of AI-powered technology can help you strike the perfect balance when you are opting for an increasingly tech-dependent life in the future.