For years, mental illness has been somewhat of a frowned-upon topic. Considering that one in four people will suffer from some type of mental disorder in their lives. Finding new ways to approach this subject is in everyone's best interest.
Thankfully, society has never been more open to discussing and sharing serious personal issues like anxiety, depression, and stress.
In this context, digital health initiatives are exploring innovative solutions to support, preserve and improve mental health.
Unfortunately, most clinical professionals and businesses lack the technological expertise to develop powerful software tools for their patients.
This is why resorting to software development outsourcing services has become common practice in the industry.
As a result, more people are able to access some much-needed help through digital channels. Here are the few technologies that are transforming mental.
Mobile apps
Mental health apps have been around since the late 2000s, but there is simply no point of comparison between those early examples and what we have today.
In fact, by applying concepts such as cognitive-behavioral therapy (CBT) and skills training, several mobile applications have proven quite effective to treat individuals suffering from conditions like depression or anxiety.
The most common services that you can get directly from your smartphone include stress management games, audio therapy, mood monitoring, meditation assessment, and even online sessions with certified doctors.
Practically everyone has a smartphone today, which means that these apps can be used anywhere and at anytime.
This has a huge effect on preventing relapses since users can essentially continue with their treatment throughout the day.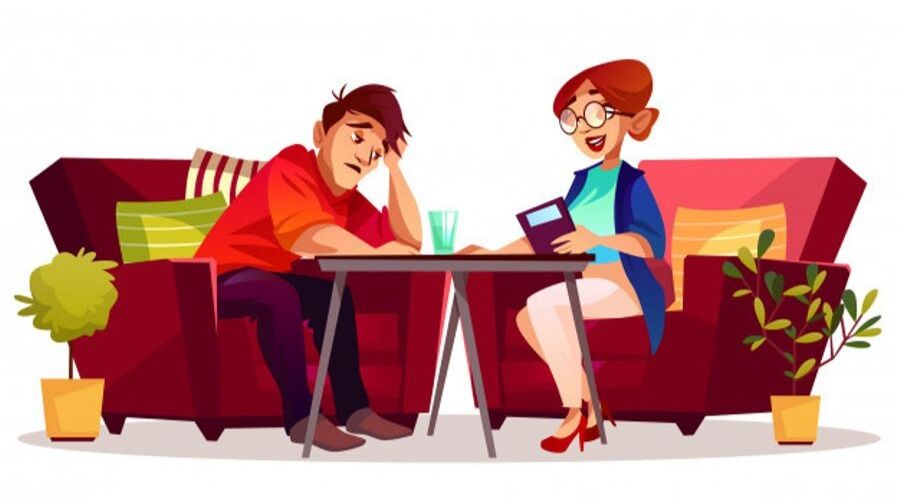 Virtual Reality
Using VR technology for mental health purposes may sound a little bit far-fetched yet it is something that is happening right now.
Simulations are a great way of helping patients face complex personal issues in a surprisingly realistic manner without jumping straight into them.
Using exposure therapy, patients are repeatedly exposed to a traumatic event in a controlled environment until it no longer triggers mental illness symptoms.
Also Read: Augmented Reality in Medical Education and Training
Despite knowing that they are in a virtual environment, studies have shown that patients' minds and bodies behave as if everything was real.
With VR psychologically challenging scenarios can be crafted at various scales and intensities, providing people with a safe place to exercise their thoughts and behaviours.
The immersive sensory nature of virtual reality helps patients suffering from PTSD, phobias, anxiety, and other similar disorders live their trauma, rather than simply describing it.
In the same way, VR treatment allows clinical professionals to document, measure and analyze the results in a more direct and immediate form. This can be very useful when studying the biological factors behind a person's condition.
Machine Learning and Big Data
When dealing with something as delicate and complicated as mental health, the value of analytics goes further than you may think.
With the help of machine learning and big data, clinicians are able to accurately study trends and patterns that are just invisible to the naked eye. Data reveals valuable insights that can heavily impact the treatment and diagnosis of mental illness.
Understanding the pathophysiology of mental illnesses has been historically difficult due to the lack of significant amounts of quantifiable data rooted in biology.
Big data is the perfect tool for obtaining this type of measurement, which spans from genes to brainwaves and, of course, observable behaviour. 
In a nutshell, Machine Learning and Big Data can recognize biological causes and symptoms that thousands of patients have in common.
Also Read: How Blockchain is Shaping the Healthcare Industry
Closing Comments
The mental health industry is yet to face some major challenges in order to fully incorporate modern technology solutions to its workflow.
We still haven't solved the data sharing and patient privacy problematic, and large amounts of data are very likely to lead to a few unreliable correlations. 
The best way to overcome challenges like these is to make use of innovative technologies and push them towards improvement. Don't think of Big Data or Virtual Reality as 'futuristic', but rather as tools that are waiting to be used right now.
Through collaboration, clinicians, researchers, software engineers, and patients can break down the traditional barriers of the mental illness field.
In the end, harnessing the power of technology will be a huge step forward for the prevention, assessment, and treatment of mental health.