For a content creator, it is important to reach a wide audience through different social media platforms; sticking to one platform limits their growth potential.
If you are a content creator on TikTok and wants to post your videos on Instagram or YouTube and is looking for a way to post this short video without the TikTok watermark, you have come to the right place.
In this article, we will discuss what exactly is Snaptik and how to download TikTok videos without watermark via Snaptik.
What is Snaptik?
Snaptik is an app that aids you in downloading short videos from TikTok, and the best part about the app is that there will be no TikTok watermark when you download. The app is absolutely free and easy to use. There is no need to download any software; all you need is a link to the video you wish to download.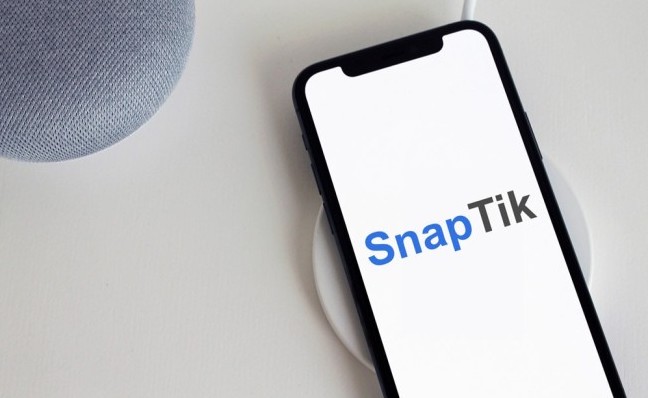 Snaptik Features:-
HD quality: Snaptik helps you to download videos in high definition.
Less ads: One thing that makes Snaptik stand out is that there are no annoying ads; the website has very few ads, which makes the user experience better.
Multi-device: Snaptik can be used across various devices, ranging from Android to iOS and from Windows to Mac.
Easy to use: You just need the video link to download the video; no unnecessary software installation is required.
Benefits of using Snaptik?
As a content creator, Snaptik is highly beneficial for you. As mentioned above, Snaptik helps you download videos without a watermark and in high definition, so you can post the video on other social media apps like YouTube, Instagram and Like without the TikTok watermark.
Posting content on other platforms can help you increase your following and monetize different social media platforms. It also helps in creating a backup of your videos and aids in reaching a large audience outside of TikTok.
How to download TikTok videos without watermark using Snaptik?
Downloading Tik Tok videos from SnapTik is very simple.
1) For Mobile:
Simply use the "share" button in your tiktok app.
Once you have done that, tap "copy link ."
Now, paste the URL and tap "Get video."
These are the steps to download videos using the mobile app.
2) For website:
Go to the Tiktok website (tiktok.com), search for the video you wish to download .
Once you have found the videos, click on "share", then click "copy link ."
Open https://snaptik.app/en and click "Paste Tiktok link here " and click "download ."

And that's it , your video will be downloaded and saved in the default folder.
How to download Snaptik on Android and iOS ?
Now we will discuss in detail how to download Snaptik for iOS and Android .
1) For Android:
To download Snaptik on Android, follow the steps mentioned below:
First, tap on "Playstore ", this will open the playstore app which is home to huge library of apps available for download.
The search bar will appear when you hit the "magnifying glass" icon. Type "Snaptik" and it will open up many apps of the same name. This causes a lot of confusion as to which is the real app. Sometimes, it leads to users downloading fake app.
You need to download the app by "H3GroupMedia." This is the original app which you will need to download.
2) For iOS:
Snaptik is not available on the "App Store." Hence, you will not be able to download the app, but fret not; there is still a way to download TikTok videos via Snaptik on your iPhone or iPad.
Open your "Safari browser," paste the following link, https://snaptik.app, and follow the steps mentioned above to download TikTok videos via Snaptik.
Best Snaptik Alternatives :-
There are many websites available that allow you to download TikTok videos without a watermark, but some of them require you to sign up, install software, or contain too many ads.
We have compiled a list of the best Snaptik alternatives, which are very similar to Snaptik and can be used in the same way as Snaptik.
1. Savett
This website is very similar to Snaptik. It is among the top choices currently available and is totally free to use.
The method for downloading videos on Snaptik is the same. On the Play Store, it has a mobile application. You can access Savett via Savett.cc.
2. Ssstik
You can access this website via https://ssstik.io/en. You can download high definition videos with Ssstik and convert MP4 to MP3.
It is free to use, but you can only access it via the website. It does not have a mobile app; other than that, it provides the same features as Snaptik.
Ssstik has no restrictions on the amount of videos you download; it is completely unrestricted.
3. Qload
Qload is another popular TikTok video downloader without a watermark. You can access the website at https://qload.info.
It's key features are:
No watermark
Unlimited TikTok video downloads
High definition quality and conversion to MP3.
Available across all devices
4. Tikmate
Tikmate allows you to download TikTok videos without registration and at no cost. The website can be accessed on all devices.
The process to download videos is the same as mentioned above, and it has similar features. The Tikmate Android app is also available.
5. TTdownloader :-
This website allows you to download videos with or without a watermark. Not only downloading, but it also supports conversion from MP4 to MP3.
It does not have an Android app, but it can be accessed via it's website, https://ttdownloader.com. It also supports downloading a video in audio format rather than video format.
There is no need to download any software; there is no registration required.
Conclusion:
After reading this article, you must have now clearly understood how to use Snaptik. Snaptik is an essential tool for you as a content creator, as it helps you save time and grow financially.
We hope the blog was helpful and cleared all your doubts. Let us know your thoughts or doubts or even queries in the comments section. We would love to solve them.
Also Read: