Every organization strives for growth. They make efforts and fight for every chance to attract new customers and business. The strategy they use to do that can be different, however.
Not quite long ago, businesses carried out regular marketing campaigns to create a strong image and build performance. Albeit the methods used by them helped move the business forward, there are some pitfalls that can't be ignored. Delays, inaccuracies, higher costs are some of them. It's fair to say that these methods have turned outdated and just don't cut it anymore.
In the current digital transformative world, beating the competition isn't easy. Business users need to market directly to the source, especially if they cater to the digitally-empowered millennial generation.
To leverage data for making decisions, businesses must learn how to target their audiences. In doing so, they must have access to the different aspects of their audiences – what they're interested in, what they need, and when they're more likely to engage and respond. Data can't get overly detailed about an individual, it's useful to identify a group regardless.
For organizations, by and large, discovering how they can target an audience doesn't have to be difficult. With a robust data mapping technology in place, this can actually be simpler and faster too. In this blog post, you'll learn about data mapping and its impact on your business.
Why Data Mapping is Important for Business
Data mapping involves a process wherein, myriad data streams are organized into a manageable and easy-to-comprehend system. Essentially, data mapping tools help businesses match data fields with target ones while in storage.
For most organizations, data does not go by the same standards. For example, a phone number can be present in multiple forms or formats. With a powerful data mapping mechanism in place, businesses can identify numbers without difficulty.
It enables them to put all these phone numbers in the same field rather than having them drift around by other names. They can take organized data for insights and decision-making. As a result, they can drive their business forward.
Companies that still rely on legacy tools take a lot of time and resources to map data. They employ complex EDI mapping that sometimes takes weeks for completion. Revamping the existing mechanism with artificial intelligence/machine learning can transform the results, however.
Kickstart Transformation through Artificial Intelligence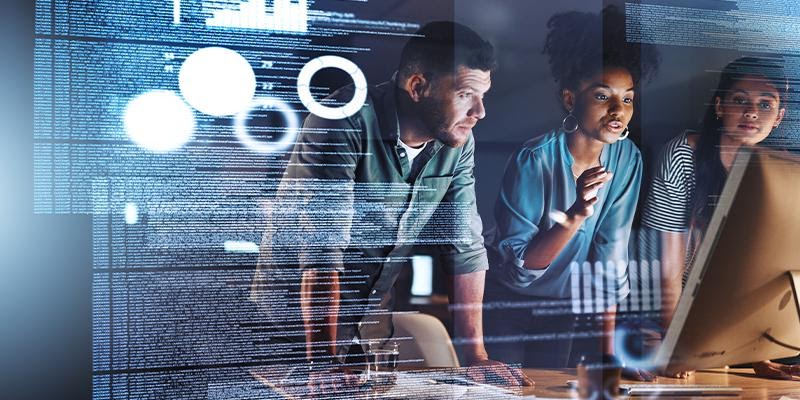 In the example mentioned earlier, data consolidation and cleaning were discussed. Such processes can be simplified and accelerated by artificial intelligence-powered data mapping tools.
Businesses can leverage these tools to learn from existing data maps to predict as well as suggest data mapping rules at the speed of business. Machine learning algorithms can be used to make predictions that can help users speed up data mapping processes.
By creating data mappings from previously garnered information, companies minimize the possibility of errors including, duplicities, missing values, etc. Upon data mapping, organizations can quickly integrate the mapped data into a unified database, where the information is used to make decisions that impact the business.
In regards to the aforementioned example, ML-powered data mapping tools enable users to go beyond the task of just recognizing phone numbers. They can help users find intricate errors like missing values or typos from the same source.
Not only this process saves a lot of time but also makes the process more effective. Suffice to say, AI data mapping solutions precisely map varied data sources to the target fields but also maintain data integrity to streamline decision-making and completely change the way organizations do business.
Data mapping powered with machine learning or artificial intelligence enables users to create intelligent data mappings within minutes. The need for the IT teams to get involved in complex EDI mapping routines is eliminated. This frees them to focus on more high-value tasks, driving innovation and growth.
If your organization is refraining from delving into these transformative tools, chances of delays, inaccuracies, and inefficiencies will increase. And the sooner you do it, the better the results will be.
AI-powered data mapping tools can empower business users to handle mapping tasks without a lot of effort or resources. And when data is mapped quickly, it can be integrated and used faster too. Thereby, accelerating decision-making and increase value generation.
Visit TechWadia for more technology related articles