What's the first thing that comes to mind when someone mentions the word "Internet"? The worldwide web consists of millions upon millions of sites, but the chances are that most of us only think of a few select sites.
Platforms like Facebook, Twitter, Instagram, YouTube, and other platforms are frequented by millions of people every day. These are sites where you can find almost anything and anyone that you can think of. Some are marketplaces, others are places where you can find hobbyists, others are for entertainment, and so on.
Social media is an unimaginable tool that you can shape into anything you'd almost like. With the right audience, you can be able to take your content far and reach a bigger number of people than you anticipated.
This is why businesses have been quick to take advantage of this platform and ensure that they can build a presence to reach out to potential customers and build stronger relationships with their current ones. This is also known as social media marketing.
What Exactly Is Social Media Marketing?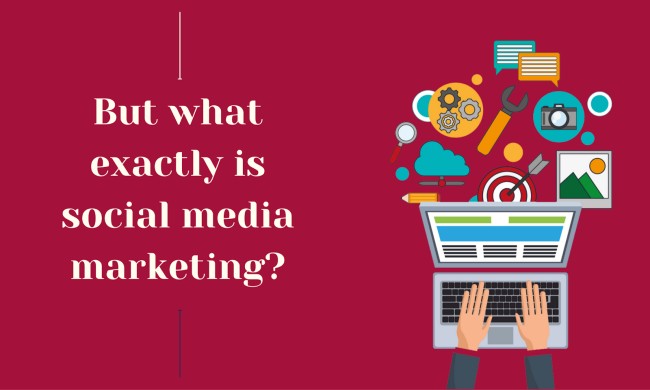 If you're not already familiar with digital marketing, you should know that social media management is a significant part of many marketing strategies on the internet.
This is because the sites that most people frequent are the ones that most people use to communicate with each other and also learn information about various businesses. Trends on social media can mean the difference between a successful marketing campaign or an unsuccessful one.
Social media management or marketing, in short, is the catch-all term that we use for marketing strategies used on social media sites. There are many different types of social media sites.
For example, Facebook is used for posting real-life updates, Tiktok is an app used for short-form videos, and sites like Twitch are for streaming.
Each site works differently and can have different audiences, which is why special marketing strategies are used for these sites. Another thing to consider is the types and kinds of advertisements available online because there are way more varieties here than in other mediums like TV, newspapers, and magazines. 
Which Sites Should You Focus On?
There are tons of recognisable social media sites that definitely have promise, but there's one that you should absolutely not miss out on.
There are millions of people using Facebook today for the purpose of reaching out and getting in touch with friends, checking their favourite updates from pages, and even conversing with sellers through direct messaging.
Facebook is one of the most recognisable sites in the world aside from Google. With millions of people using it daily, you'll never run out of a vastly untapped market if you know how to utilise it correctly.
But unlike marketing on, say, Google or on Youtube where advertisements and promotions largely exist in one format, there are many ways in which you can market on Facebook.
The thing about Facebook is that it is a multipurpose site with a lot of avenues that you can look into.
They offer pop-up ads, sponsorships, page promotions, and other types of advertising and marketing schemes that can be difficult to discern if you're only starting out on your marketing campaign. So where and what do you focus on? 
What Facebook Marketing Is Really About
Your potential customers are already likely looking you up on Facebook. Facebook marketing also isn't just about paid content, it's about maintaining your brand relevance and presence on the site.
There are thousands of businesses just like yours on Facebook, so why should people look at yours? Getting people to watch your content is only half the battle. The true challenge is getting people interested enough to engage with your business.
Studies have shown that more interactive businesses and those that regularly connect with customers receive a higher rate of satisfaction than those that are more clinical in their approaches.
What does this mean? It not only translates to a better brand image but also means that your business is more likely to translate that awareness into tangible profits and sales.
How To Start Marketing On Facebook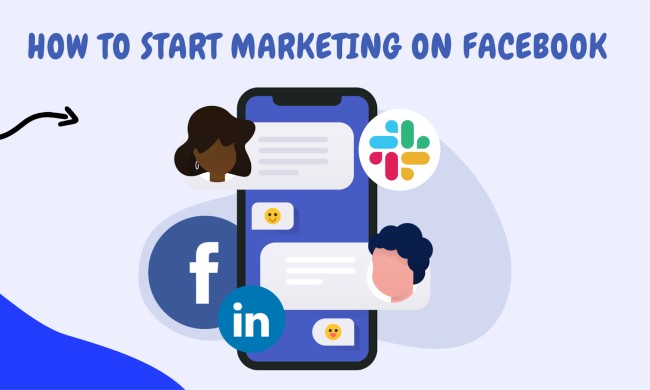 If you think that marketing on Facebook is expensive or time-consuming, then you can breathe a sigh of relief: no, it doesn't have to be.
In fact, starting a Facebook page for your business isn't exactly difficult, nor will it be draining for your wallet. Just about anyone can be able to start a Facebook business page. It's absolutely free!
But just having a Facebook page isn't enough. Just like your company website, you should be careful to fill it with content that will give a good image to your business.
Whatever you present yourself as, whether you're a fun company or a professional and reliable one, your social media presence is going to play a huge part in reflecting that.
Another thing you have to note is Facebook metrics and how you want to market to your chosen audience. Because of Facebook's adeptness at collecting personal data, you can now expect to get an accurate picture of who each user is and how to target your audience.
You can filter by race, age, country, gender, preferences, and more. Many social media marketing strategies are patterned after how you can target your customers more effectively via the data and statistics gathered.
Don't neglect the tools that Facebook offers you so that your business can more reliably monitor your ads and how successful they are.
With a great looking page and some timely promotions, you'll be able to take centre stage on this platform. Don't forget to include Facebook in your campaign!
OOm Singapore can help you with all your needs regarding marketing on the internet. Ask them for more information about marketing and advertising on WeChat, Facebook, Twitter, and other sites.