When used strategically, social media is one of the most powerful forms of marketing.
No matter whether you're a small company, large enterprise, or individual, you can benefit from using social media platforms by showing your audience that you know the stuff and that they can trust you.
Most of you are familiar with a number of ways to approach your social media presence. You know how to polish your bio section, use hashtags, select the best visuals, create a schedule to post content regularly, and so on. But what if there's more?
Today, we want to provide you with some additional not-so-obvious tips that you can apply to your strategy and boost your social media presence even more.
1) Focus on specific topics
Writing for social media requires creativity, focus, and a deep understanding of your followers. If you want to position yourself as an expert in a specific area, limit yourself to one or two main topics. Listen to your audience and try to find the content they are most interested in.
2) Always write and read comments
Take the time to check and respond to reader comments when it makes sense. It only makes you look better.
3) Repost similar content
Sometimes, you don't just have the time or resources to create new content. In such cases, consider reposting content from brands in your niche if they are not a direct competition to you, or from any other account that is relevant to your audience and social media strategy.
Also, you can share customer-made content and credit the author. By doing so, you'll make your followers feel loved and cared for by the brand.
4) Ask followers about things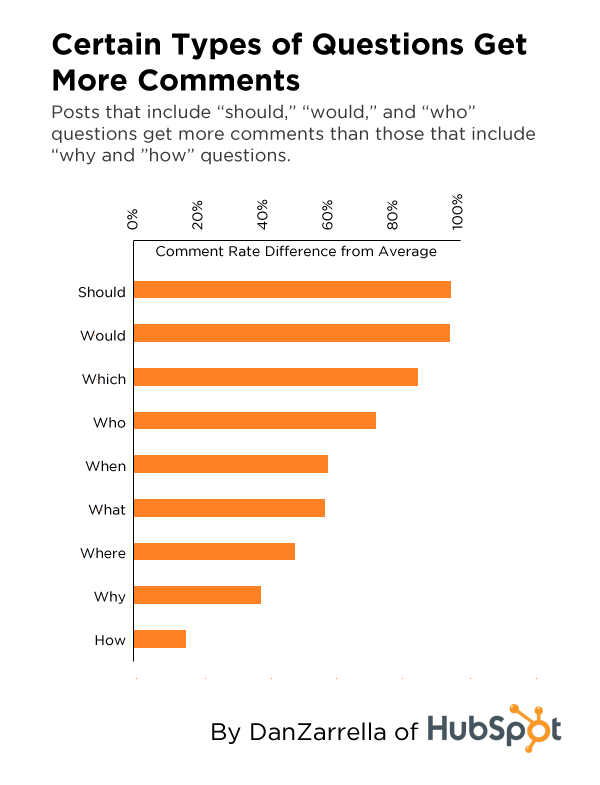 Don't forget that you can engage with people on social networks by asking them questions. Inviting followers to join the conversation makes them feel like your brand cares about what they think. It also will help you better understand your audience.
5) Promote your blog in emails
If you own a blog, chances are you promote it on social media. But often, people forget about another good way of giving their content more exposure. It's email.
Email can help you find more people who will be interested in reading and maybe even sharing your content on social media sites.
Besides, it's not necessary to send your blog posts in the form of a newsletter. You can simply create an email signature and insert a link to your recent content in it. This way, you can unobtrusively advertise your blog in every email you send.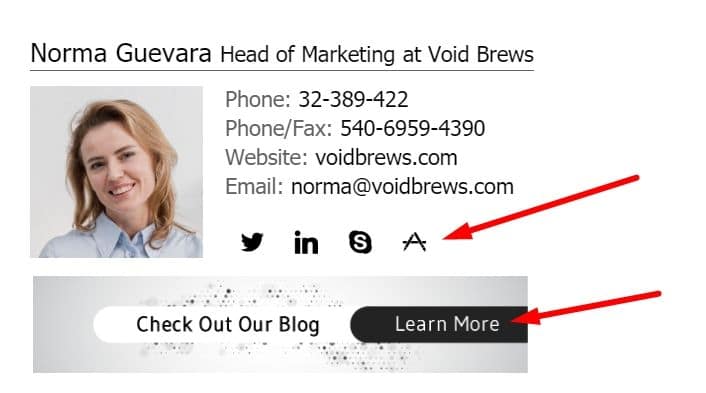 Adding social icons to your email footer is an excellent way to get loads of new fans for free. But don't overwhelm your signature with too many icons. Ideally, it shouldn't be more than five.
If you don't have an Email signature yet, Create a free email signature using mysignature.io.
While Twitter, LinkedIn, and Facebook are the most popular choices among businesses, some of your customers prefer Pinterest, YouTube, Instagram, or other more niche social media websites.
You may not be reaching a portion of your customers if you have no presence on various social media platforms. So think about what networks your target audience uses the most and go ahead.
Remember, if you aren't a member of a social media site, it doesn't mean that your competitors aren't there!
8) Stay friendly and engaged
People will be more likely to engage with your company if it is friendly and responsive on social media.
Social media sites are casual, and you can adapt your approach to them too.
Avoid being overly professional and show your customers that you are a human. Always be ready to help them, answer questions directly, praise them, use emoji if it fits your brand. This kind of interaction will give your business a boost.
Conclusion
Engagement on social media is important for every business. It can provide valuable customer feedback, build a credible reputation, connect you with like-minded business professionals, drive more traffic to your blog or website, and attract new potential customers.
Put these social media tips into practice and let us know about the results.
Additional Resources:
20 Best Social Media Monitoring tools
How to Use Social Media to Market Your Product
7 Worth It Social Media Trends for 2020 and Beyond
How to Support Customers Via Social Media in SAP Cloud for Customer
How Brands Can Use AI to Boost Their Social Media Marketing Strategy