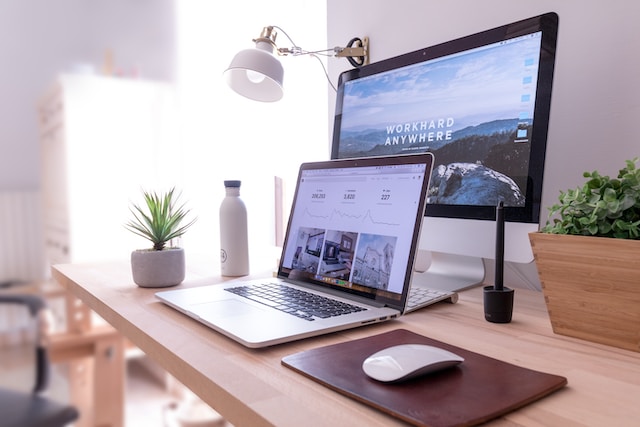 There are a lot of benefits to using a template when building your website. There's no need to make things harder for yourself. Take a look at our best reasons for using a website template.
Because it will handle all your SEO in one space
The thing about a business website is that if you are a small business it's not likely that you'll know how to market it. Everyone knows how to do social media marketing because we see it every day, but marketing your website involves SEO, which is lost on anyone who didn't take IT in school.
SEO is Search Engine Optimisation and it basically means a few little tweaks to your website and its contents will make it the first thing that users see when they search for something relevant to your business.
A lot of these website builders feature SEO forums so that you hardly need to think about it, and better yet, they walk you through the process to make sure your website is ready for Google.
However, that's often not the case for all website builders, so take a look at this website builders comparison list to be sure you've got the right one for you.
Because we're not all designers and that's okay
The reality of the situation is that it's most likely you are building a website for your own business.
Unless you are solely a website builder, you're more likely to be doing this in service of another business you have some expertise in. Would you ask a butcher to make a website from scratch? A mechanic to make a website? A restaurateur?
You might simply not have the eye for website design, or if you do, you might not then have the coding know-how to bring it to fruition. That's okay when you have hundreds of website templates to choose from.
Plus, you don't have to worry about fading in with the same people who have chosen your favourite website template.
They're all completely customisable so you can add or take colour or images, change fonts, and otherwise chop and change as you see fit. Templates just give you that solid foundation on which you can build.
It's also very easy to apply and switch up your template elements so you don't have to worry about going cross-eyed coding.
Because there are a lot of customer-friendly features to add
The best thing a business website can do is act as a landing ground for your customers. They arrive and they get to explore everything you. Who are you? What makes you different? Where can they find you? Etc.
But you don't need to stop at feeding them information. You might as well hand them a pamphlet then. A website is so much more handy. If your business is a restaurant, you can add a menu for them to browse.
If it's a hair salon you can add a booking system to let them make appointments. If you're selling products, you can add a shop. If you're into visual art you can make a portfolio from it. There are lots of plug-ins that aim to make your website as helpful as possible to the customer.
If it can be answered on the website, it should, because if not it's taking time and effort out of your day answering calls.