Despite the advent of new technologies and ways to promote your brand, marketers keep returning to email. Sending bulk emails to your email list is nothing remarkable.
Why? Because it works BETTER. The email can convert 40 times more than any other marketing strategy. But there is another significant part of email marketing, which is personalization.
Everyone does that; personalizing your emails to grab your prospect's attention helps you stand out from your competitors and spammers. 
Apart from employing the personalization strategy, you need to understand that 60% of marketers believe personalization is key to success, so you are not the only one using it. You need to think out of the box and add more than just a first name to your subject line.
7 Ways Why Personalization Can Be The Key
1. Helps You Retain Customers and Build Loyalty
Customers prefer to be addressed personally because that shows that your company cares about them.
Nobody wants to or likes to be treated as a part of a crowd, so sending emails that address your customers with Dear Sir/Ma'am, shows a lack of sincerity, but at the same time, learning more about what is email marketing and addressing your customer with "Dear Sam" can instantly grab the attention.
Customers like to spend their money on brands that care about them. When a customer feels that you are trying hard to understand them, it feels a sense of trust, which increases the chances that they will buy your product.
2. Boosts Customer Engagement
As many as 56% of customers are looking for personalized experiences. There is a constant question in customers' minds while reviewing anything – what's in it for me? While you worked hard to find out your target audience, you didn't work more to find out who they were.
And that's where most brands lose to keep their customers engaged and it also becomes a great way of lead generation. Customers would prefer a brand that tries to find out more about them and offers personalized messages. 
3. Decreases the Fear of Getting Spammed
There is no better way to grab users' attention and convert your emails than to personalize them according to your customer's requirements. According to a recent study, 60% of Americans and over 80% of Europeans would respond in favor of an email that offered personalized content.
With the advent of new technology, there has been a boost in cyber-related crimes, leading to more than half of marketing emails ending on spam lists.
4. Makes Customers Choose You as #1
Due to the increase in globalization, there has been a significant boost in the number of businesses becoming online. This has made the e-commerce platform nothing less than a battleground.
According to a McKinsey report, 87% of users deny collaborating with companies that they doubt have improper security practices. You lose the attention of your prospects even for a second and are dead and gone. 
5. Helps Deepen Connection With the Customers 
Being there for your customers when looking for educational or value-addition content can boost your brand's image.
When you try to understand what your customer needs and send them suggestions for that requirement, it helps to establish an emotional connection between your company and your prospects.
You can also send personalized emails on their birthday or marriage anniversary to connect even more emotionally.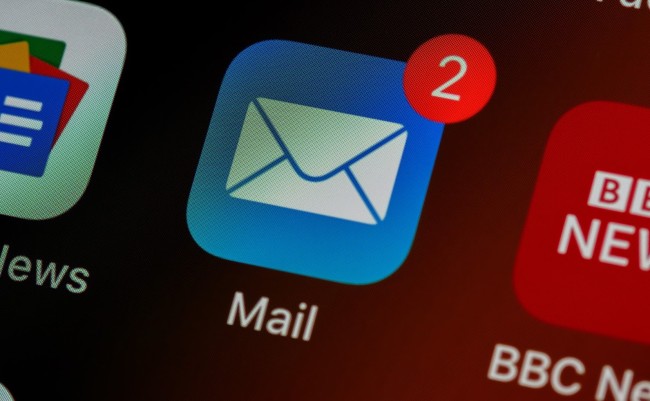 6. Satisfies Your Customer's Expectations
Customers think that if companies are extracting personal data about their preferences, they should provide them with better experiences. Users are not looking for businesses with a big name or an attractive logo.
And they are searching for a brand with a relatable human story. These users try to find your account while you search for theirs. 31% of people are unhappy about their impersonalized experiences and look forward to personalized experiences.
7. Offers Personal Recommendation to the Customer
Adding personalization helps get better click rates but also helps convey to your audience that you're going beyond your capacity than using the usual email list.
In addition, 96% of businesses think personalization helps improve their marketing campaign performance.
Moreover, when you send your customers recommendations of products, sending products that are of no use to a particular customer makes them irrelevant and irritating to your customers. 
Conclusion
Timing can also play a significant role in your personalized approach to email marketing. There are more than 4.1 billion email users worldwide, and two-thirds of users prefer to receive a customized email from their favorite brand.
You can see a massive shift towards personalization in marketing from the previous one size fits all trends. Although many companies gather consumer data, there are rarely any that put that data to good use.
Besides finding the correct customer data or employing great tactics for personalizing your emails, you must discover whether your prospects are looking for the content or product recommendation you are sending them.