Machine learning by far has been one of the best innovations in computer intelligence. Stem cells, self-driven vehicles, early man visualisations, etc are some of the common applications that we may get to experience in daily life.
Machine learning can be defined as a subfield under artificial intelligence that connects system learning via data without any constant need for programming. 
In simpler terms machine learning enables machines to perform as well as make decisions on their own. Being an interesting domain, machine learning is now becoming a popular choice amongst the youth as it has an ever-growing career scope.
To get your career started as a machine learning expert, you should primarily aim towards having a bachelor's degree in the field of computer science.
Popular UG courses that you can pursue are BTech Computer Science, BSc Computer Science, BEng Computer Science, etc. If you go on to apply for these or likely courses do not forget to check the eligibility criteria demanded by the universities.
But these are not the only options, with the COVID scenario, the majority of the students have been forced to stay within their homes.
But this does not mean an end to the learning process, with online learning pickling pace, students have begun to opt some of the best online machine learning courses and have upskilled themselves.
For all the ones who are planning to pursue an online course in the field, do not forget to go through the curriculum of the course. It is essential to analyse statistics, Mathematics, Algorithms, etc. Select the online course which aligns the best with the level of a regular bachelors course.
Subjects in Machine Learning
Whether you have opted to pursue MS, M Tech or PG Diploma in machine learning. There are some fundamental subjects which will remain the same.
Listed below are popular subjects of machine learning through which you can have in idea about what will be taught in the course-
Decision tree learning
Assemble learning
Rule loaning propositional and first order
Artificial neural networks
Experimental evaluation of learning algorithms
Instance-based learning
Support vector machines
Clustering and under supervised learning.
Also Read: Best Machine Learning Tools
Skills for a Career in Machine Learning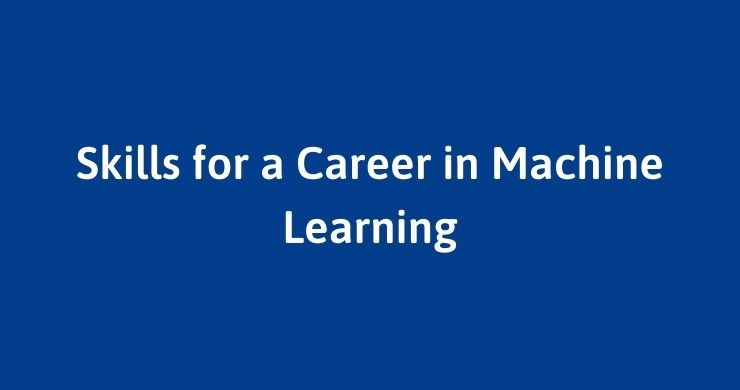 It is always recommended to have some skills or abilities that help one understand better the course they are stepping into. Here are some of the skills that you must acquire.
Fluency with computer science fundamentals and programming including data structure, queues, stacks, algorithms, optimisation, computability and complexity
Machine learning is closely related to mathematics and statistics. It is essential to have a thorough understanding of various topics like conditional probability, Bayes theorem, along with concepts like mean, median, variance, distributions, analysis methods etc. All these statistics concepts have heavy weightage in Data Science, so having a sound understanding of the statistics syllabus for data science, will be very beneficial.
Candidates must have a sound knowledge about data modelling and evaluation including finding useful patterns, predicting property properties like classification; regression; etc
To effectively apply a machine learning algorithm, you must be familiar with various patterns like decision tree, nearest neighbour, support vector of the machine, etc.
As a machine learning engineer, you must be able to build a unique interface for your components using database queries, library calls, REST APIs, etc.
Career Scope in Machine Learning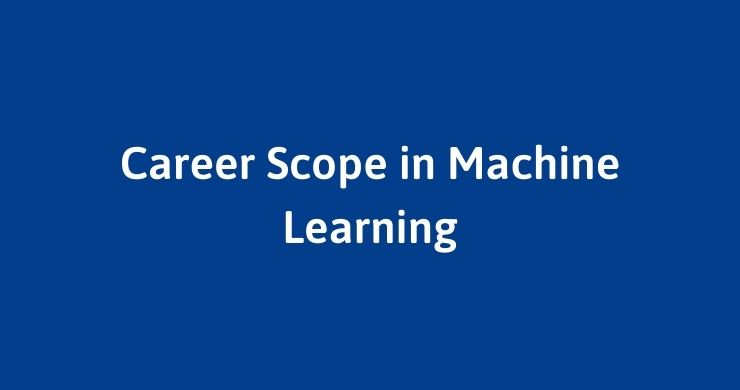 The machine learning professionals are in great demand in the information and technology industry across the globe.
As we know that machine learning reduces human efforts easily, thus, more professionals who have sound knowledge of doing so are always in need.
As more and more companies are now moving towards automated machines and systems, professionals who are well equipped in doing so can easily make their way through such organisations.
Here are some career profiles that you can opt after entering this field-
Machine learning engineer
Machine learning software engineer
Data Scientists IT
Data Scientist
Senior Data Scientist
Lead Machine Learning Engineer
Cloud Architect
System Designer
Data Mining Expert
Popular through this collaborative blog about how you can start a career in machine learning, you are now aware of the process. Machine learning is a rapidly growing feeling these days and entails several life-changing careers for you. All the best!