The big holidays are coming up and you want to get a family photo session as a gift? Or you've seen enough of your favorite blogger and want something similar? Here are the most interesting photo session ideas for the whole family.
Does everyone remember those boring family photos with the same sweaters and sour faces? How nice that it's all in the past. Now thanks to the ingenuity of photographers and bloggers there are so many fun ideas for all tastes.
They are so numerous that if you take at least one session a week, it will take you a few years to try them all. For example, if you want to try mommy and daughter picture ideas, then read Skylum`s blog. Here you will find the most interesting ideas for family photo session.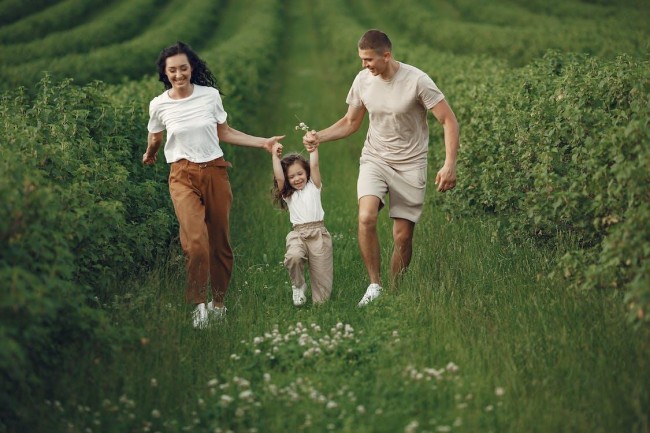 General tips for a fun photo session:
Discuss ideas. Look at examples online. Decide on an idea for your picture.
Decide on a location. Will it be a studio or the street? Find a place that has the right atmosphere.
Choose a photographer. The whole family should feel comfortable with this person. Also, a good photographer can suggest good poses.
Make sure the lighting is good. If, for example, you want to take a photo outside, you have to choose the weather and time of day carefully.
Decide on clothing for the whole family. It should look balanced and harmonious.
Relax. Especially if the photo is with children, who are susceptible to adult moods.
Listen to your child. Often children will come up with unconventional and tempting ideas.
Decide on poses. You can also find examples and discuss them before the session. It's especially important to involve children so that they enjoy the process as well.
And most importantly. Have fun as much as possible!
Now you know how to prepare. All that's left is to choose an idea. But that will be very easy with the list below.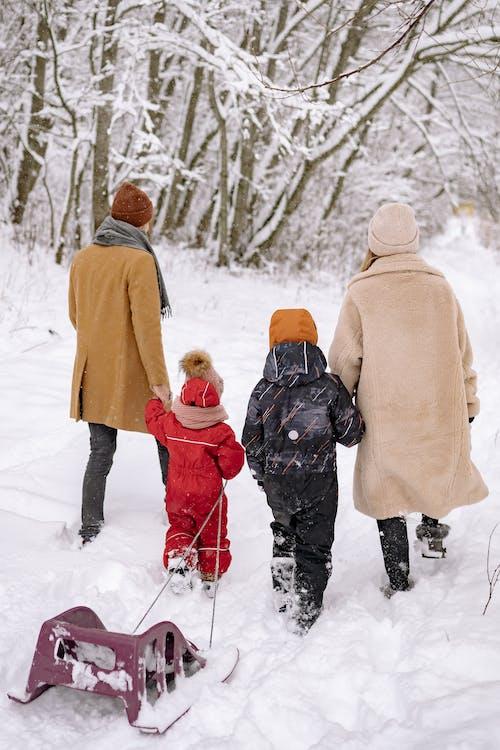 Interesting ideas for a photo session
Here are the most interesting ideas for brightening up your day off. You can combine a few, or you can make a schedule for the near future. After all, taking pictures is fun!
1. Play together with the children
Children are full of creativity and imagination. Give them tools, such as pencils, paints, etc., and you will see how much fun they have. And when the children are happy and relaxed, this energy recharges the parents as well.
2. Do not use the kitchen for its intended purpose
The kitchen is not just for cooking. There are all sorts of tools in there to help dilute the static of the photo. Even if you don't want to cook, you can just have fun together in the kitchen.
3. Rest at home or right in bed
You are at home and you feel good and relaxed, just cuddle, kiss, and lie down. Your home is your rules. You can even have a pillow fight for the liveliness of the frame.
4. Try on the same style
I think you've seen these funny pictures of all the family members wearing the same clothes. It's a really cute idea and will definitely make you feel happy when you look at your mini-copies.
5. Complement reality
It will be interesting to see how your little girl's dress ends up with a watermelon. Or, for example, all family members are completely covered with some flowers, where each matches its flower. Or for example, put mushrooms on their heads while mom and daughter are cooking in the kitchen.
6. Real life instead of staged footage
This option will be chosen by the funniest and bravest. This version is more mobile, and more natural, but the result will be even better. This is a photo session for you, so do what you want.
7. Beautiful background
Don't pass up the opportunity to have your picture taken against a beautiful background. For example, you are in a huge pool with balloons playing with your daughter. Or among a pile of lanterns with their magical lighting. A forest of garlands – it's so wonderful.
8. More humor
Daddy can be a pony for his little kids. Or the baby and mommy can squeal for the camera. And maybe funny masks or decorations will add a laugh to your frames. It all looks not only cute but also funny.
9. A warm autumn photo set
Pumpkins, apples, green grass, and all kinds of wooden decorations. What do you associate warm autumn with?
10. A snowy winter photo set
It's worth waiting for the snow, go outside, and just start having fun. That's it! A bright, fun photoset is ready.
11. A green spring photography
Spring is greenery, sunshine, and a great mood. It's enough to go to the park, or better yet, to the forest and capture it all at once.
12. Summer photos
How can you get around a summer photo session? You can't. Photos on the beach or just in nature. Summer is a time for fun, the hot sun, and the sea. Try to combine all this and you have a complete set of summer happiness.
13. A photo with a pet
All animals are beautiful and photogenic. So just take your pet, introduce him to the photographer, choose a familiar environment for him and just play with him. They love you insanely and you love them, so you will succeed.
You can stop at this lucky number, although of course there are too many ideas for a beautiful photo session.
Final words
As you can already see, the preparation will not take you much time, and the result will be perfect. You can choose any idea, the main thing that the whole family was in favor of.
After all, the most important thing in the photos is the mood. And then in addition to beautiful pictures, you get a great mood in the whole family. You still have not signed up for the photo session after reading this? Hurry up.
Also Read: