The data industry is dominating the tech market. Data volumes are likely to grow extensively throughout 2020.
Prediction says, about 2.72 million jobs in the field of data science and big data analytics will be available by the end of 2020, says IBM.
The availability of job opportunities simply means that more and more organizations will be needing big data analytics professionals to help them deal with large volumes of data.
Undoubtedly, data has proven itself in becoming one of the biggest assets for most organizations. Data can be gathered from anywhere and is drastically changing the way we live today.
According to DASCA, there is a requirement of two to five big data engineers for every data scientist in an organization.
Let us dive deeper into the subject
Data Science Vs Big Data Analytics
Data science
Data science is all about determining the aspects of data. From getting the data prepared to clean the data and further analysing the data. As a data scientist, the individual holds expertise in conducting scientific methods using different tools and technologies in data science.
Statistics, mathematics, problem-solving abilities, business savvy, and communication skills are amongst the other key skills that come within its ambit.
Big data analytics?
Big data analytics refers to applying algorithmic processes to derive positive insights and runs through multiple data sets looking for meaningful correlations amongst each other.
This process is already being used by multiple companies and organizations to help them make better decisions. Healthcare, travel, gaming, and energy management are some of the industries influenced by data science and big data analytics.
Also Read: Big Data Architecture – Get acquainted with the Art of Handling Big Data
The Applications of Data Science & Big Data Analytics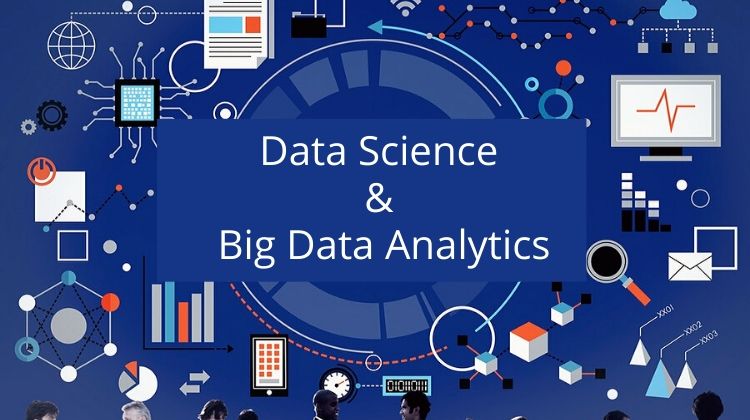 Data Science Applications:
Internet search – search engines with the help of data science algorithms tend to provide the best search engine queries within seconds.
Recommender systems – in this, most of the companies use this system to promote products and recommendations based on the relevant information and the user's demand. Not only does the recommender systems boost user's experience but it also makes it simpler in finding relevant products or services from billions of options out there.
Digital advertisement – the complete digital marketing domain uses data science algorithms as such, from digital billboards to display banners.
Big Data Analytics Applications:
The healthcare sector – with the help of big data analytics the healthcare sector can perform multiple tasks such as tracking or optimizing patient flow or even track the use of equipment/medicines in different facilities and even organize the patients' information.
Travel sector – buying experience from different channels can be optimized using big data analytics. With the help of big data analytics, travel companies can easily extract consumer desire and their preferences vice versa.
Gaming sector – insights such as likes, dislikes, and the relationships of the user can be obtained with the help of big data analytics.
Also Read: Tips On Using Big Data For Predicting Mobile Gaming Trends
The Skill-sets required in Data Science and Big Data Analytics
To become a data science professional, you should have the following skill-sets:
Excellent analytical skills
Data management skills
Mathematics and statistics
Programming knowledge in Python, R, C, C++, Java, SAS, and Pearl
Technical skills such as data analysis, data visualization, machine learning, data mining, unstructured data techniques, data managing skills
Knowledge of database systems
Communication skills
Business acumen
Storytelling
A big data analytics professional must have a solid understanding of: –
R and Python programming languages
Mathematics and statistics
Data wrangling
Machine learning skills, data visualization, and communication skills
Job responsibilities of Data Scientist and Big Data Analyst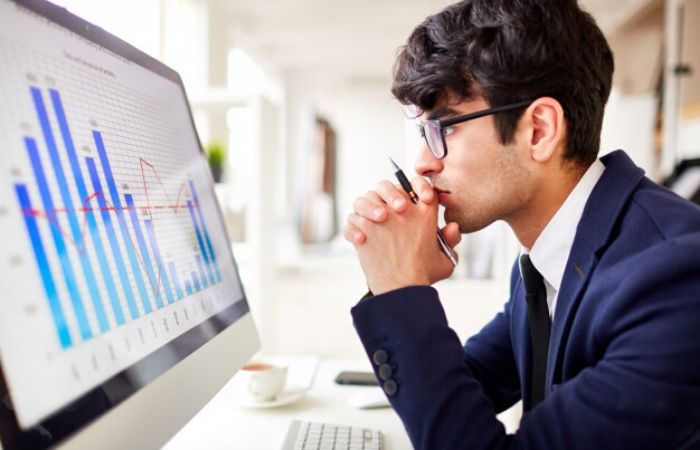 Job responsibilities of Data scientist
According to the industry, a data scientist may perform multiple responsibilities. However, the core job responsibility of such experts is to perform exploratory analysis to obtain actionable insights from different sources of data.
With the help of machine learning algorithms, the future occurrences of incidents can be identified. Their focus is majorly based on identifying hidden patterns, market trends, and unknown correlations.
Job responsibilities of Big data Analyst
Their core responsibility is to deal with large volumes of data gathered from multiple sources. They're solely responsible for describing the behaviour and structure of big data solutions and how they can be delivered with the help of big data technologies such as Hadoop and Apache Spark.
Also Read: Why Data Science Term Getting Peak for Business Services
Salary Compensation – Data Science Vs Big Data Analytics
A data science professional earns an average salary package of around USD 113, 436 per annum whereas a big data analytics professional could make around USD 66,000 per annum.
Although data science and big data analytics fall in the same domain, professionals working in this field considerably earn a slightly different salary compensation.
Paving the career pathway
Data science and big data analytics though seem interchangeable, they're not.
Simple steps to get started in data science
Get accustomed to the most used programming languages such as Python, R, and Java. Further, you need to refresh your knowledge of mathematics and statistics. This helps you understand whether the data science job role is the right fit for you.
Since statistics and mathematics are the major foundation in data science, it is crucial for every aspiring data science professional to have extensive knowledge in both these fields.
Start building connections by using professional networks like LinkedIn.
Many professionals are now obtaining certification programs in data science as they prove to be a credible pathway to earn an entry-level job.
Additionally, it is always ideal to get higher education such as a Master's degree or PhD.
Also Read: What it takes to be a Data Scientist
Simple steps to get started in big data analytics:
You might want to consider studying statistics with database management and project management.
Without experience, it might get challenging to get an entry-level job without prior experience. So, it is recommended to become a certified big data professional or gain some internships, etc.
You can opt for in-house training in areas like big data management and analytical software programs.
An add-on advanced degree can perhaps be able to help you get more job opportunities.
The big data industry is in constant flux, earning a career in this field can be promising.