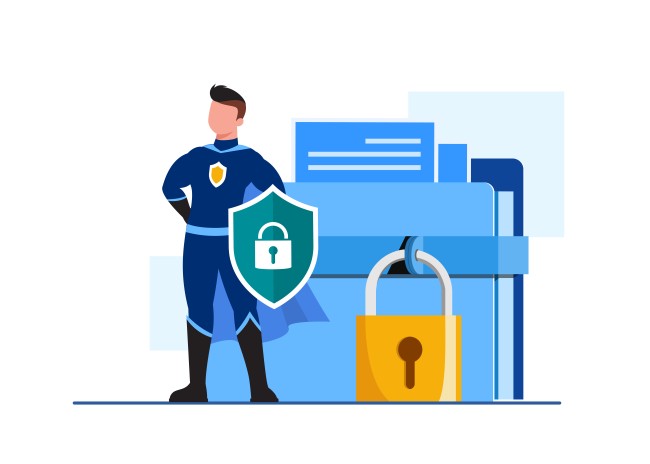 Landing an important business deal can take a lot of time and effort. This is why you need to be careful about the security of your documents and the integrity of the overall deal process to ensure you don't miss out on something important.
You don't necessarily need to be a tech expert to boost the security of your business documents and important deals. In this article, we will discuss four simple and actionable tips to boost the document security of your business in no time – keep reading!
1. Store Documents in Cloud
There's no denying that storing documents on local storage is a convenient option. However, it cannot boost the security of your documents and help you avoid hacking attempts. This is why you should consider uploading to the cloud.
A virtual data room is an enhanced cloud storage platform that can help you store your business deal documents safely. You can read this article https://www.firmex.com/virtual-data-room/ to find out what a virtual data room is and how it can help you secure your important files when making business deals. 
2. Rely on a VPN
Keep in mind that hackers can intercept your internet traffic and steal essential information about your business deal. If you want to ensure that your data is not stolen, you should consider relying on a VPN. Connecting to a VPN will save you from hacking attempts and secure your internet connection.
Choosing the right VPN can get a bit tedious. However, by following the right practices, you can ensure that you pick the right VPN without trying them all. For example, these important factors can help you decide which VPN is best suited for your business. 
Besides that, you can also explore other businesses to check the VPNs they are using and decide if the ones used by them are good for your needs.
3. Train Your Employees
No matter how careful you are about following the best cybersecurity practices, if your team is not committed to keeping data safe, you won't be able to avoid hacking attempts.
This is why you have to rely on your team and help them boost their tech skills, so they can avoid hacking attacks when handling your sensitive documents.
Training all your employees is not as difficult as you might think. You can start by exploring different training resources and allocate a weekly session to allow your team to explore cybersecurity resources.
4. Limit Unauthorized Access
Allowing anyone with an internet connection to access your important files is not the best thing you can do as a business owner. Instead of giving open access to your essential business documents, you should consider limited access to your computers and your data.
You can restrict user access to ensure that you and a handful of members of your team can access your computers. Besides that, you can also consider using a virtual desktop system. Relying on a virtual desktop will help you overcome the problem of protecting physical computer systems.