Are you looking for a way to boost your conversion rate? If so, you might be looking at your sales funnels, wondering if there is anything you can do to strengthen your ability to target the right customers and clients.
With so many tools at your disposal, you need to think carefully about which ones will help you best meet the needs of your customers and clients. Fortunately, there are advanced tools that you can use to help you craft strong sales funnels that can help you get the most out of your investments.
1. Think About Text Messaging
One of the first tools you need to use to help you get more out of your sales funnels is a strong SMS sales funnel software program. Did you know that more people open text messages than they do emails?
Even though it is possible that someone might use their phones to block text messages that are coming in, it is more likely that they will open text messages than advertising emails.
Therefore, if you think you can convert people if they simply read your message, then you might want to use an SMS funnel to help you. You can customize your text messages to meet the needs of your recipients, depending on where they are at in the sales funnel. Consider putting this tool to work for you.
2. Run an Email Drip Campaign
Next, you should think about running an email drip campaign. Even though this is an older sales funnel, it can still be effective. There are strong, automated email programs that you can use to help you orchestrate an email drip campaign.
For example, you might have one email that goes out to your customers. Then, based on whether they open the email or respond to it, you might have another automated email that goes out.
Because you are using an automated program, you don't have to worry about hiring people to do this for you. Think about putting the power of email to work for you.
3. A/B Test Your Calls To Action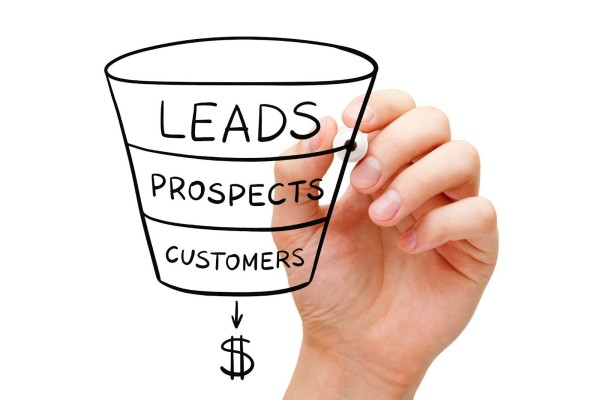 One of the most important parts of your sales funnels is your call to action. You might think that you are being pushy, but most people want to make others happy. Therefore, make sure you think carefully about how you phrase your call to action.
If you are wondering if one message works better than the other, test them both! This is called A/B testing. Label one message A. Then, label one message B.
Take a look at the numbers and see which one works better. Once you find a phrase that works well for you, stick with it! What do you want your customers to do? Make sure you let them know.
4. Create Compelling Headlines That Grab Your Readers
If you really want to get the most out of your sales funnels, you need to use headlines that will grab your readers. The reality is that people have shorter attention spans today than they did in the past.
Therefore, you need to make sure you grab their attention as quickly as possible. Think about your headlines. You need to make them short and sweet.
To figure out which headlines are working well, talk to some of the people you work with. See if they find those headlines compelling. If they do, then you might have found the right one for your sales funnel.
5. Target the Right Market
Finally, you need to make sure that you target the right market. In a sales funnel, you are sending out messages to people in an effort to convince them to learn more about a product or service. They will move to the next stage of the funnel.
You need to make sure you target the right market with your messages, so you need to do your research. What are some of the biggest pain points you need to target?
This will help you find the right market for your product or service. Make sure you use the right target market for your funnel.
Get the Most Out of Your Sales Funnels
In the end, these are just a few of the top ways you can get the most out of your sales funnels. Even though it can be a challenge for you to stay ahead of your competitors, this is not a situation you need to deal with on your own.
If you are struggling to convert people who visit your sales funnels, do your best to leverage every tool at your disposal, and find ways to get more out of your sales funnels.
If you can find a way to do so, you can place your company one step ahead of your competitors while standing out from the crowd.
Also Read: