If you're like most business owners, you're always looking for ways to improve your operations and make your life easier. That's why TransVirtual is such a valuable service. It provides automated delivery tracking that makes it easy to keep track of your packages no matter where they are in the world.
This can save you time and hassle and allow you to focus on more important things. So take a closer look to have a more comprehensive idea of what it can do for you.
What Is TransVirtual and What Does It Offer Businesses?
TransVirtual is a complete and accurate transportation management system (TMS) with automation technology. It regenerates time and controls your day while saving you money. But let's back up a bit.
A TMS is a software application designed to streamline the coordination of transit processes. It also optimizes the overall performance of your supply chain.
A good TMS will provide visibility into your entire operation. It allows you to manage your fleet and drivers and give you the ability to automate many of the tasks associated with shipping goods.
TransVirtual goes one step further by providing a suite of tools tailored for businesses that ship packages. This is an ideal solution for businesses that must keep their shipment safe and sound while ensuring that they arrive on time.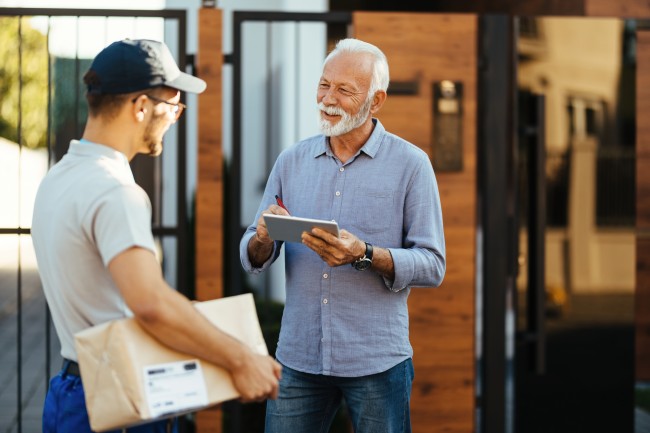 Benefits of Using TransVirtual for Your Business
The goal of every business is to provide customers with the fastest, most reliable service possible.
Automated delivery tracking helps make this goal a reality by streamlining your delivery process and simplifying communication between you and your customers. As a result, automated delivery tracking greatly benefits businesses of all sizes.
Here are some of the key benefits that your business can enjoy with automated delivery tracking from TransVirtual:
1. Increased Customer Satisfaction
One of the primary benefits of this service for businesses is increased customer satisfaction. Customers today expect to be able to track their orders by providing them with up-to-date information on the status of their orders.
Then businesses can ensure that their customers are happy with the level of service they are receiving.
2. Reduced Costs
Another benefit of automated delivery tracking is reduced costs. Businesses that manually track deliveries often have to allocate a significant amount of resources to doing so.
This includes hiring staff to track orders, as well as maintaining accurate records. This system can help to reduce these costs by automating the process of tracking deliveries.
3. Improved Efficiency
In today's fast-paced world, businesses need to be as efficient as possible to stay ahead of the competition. Automated delivery tracking can help businesses to improve their efficiency in several ways.
Businesses can more easily plan and coordinate their activities by having an up-to-date view of where all deliveries are at any given time. This can lead to reduced delays and improved customer service overall.
In addition, automated delivery tracking can help businesses to keep better track of their inventory levels.
4. Enhanced Security
Security is always a top priority for businesses. That's why automated delivery tracking can provide an extra level of protection. By being able to track their deliveries, businesses can ensure that their products are arriving safely and on time.
This is especially important for businesses that deal with sensitive or valuable items. In addition, with delivery tracking, businesses can identify potential problems and take steps to resolve them. This can help to prevent losses and protect the business's reputation.
5. Greater Visibility
As anyone who has ever run a business knows, there are a million things to keep track of at any given time. Deliveries are just one part of the equation. Still, they can be a critical part of keeping the operation running smoothly.
That's where automated delivery tracking comes in. By having a system in place that tracks all deliveries, businesses can gain valuable insights into their operations. This information can be used to improve planning and decision-making and identify potential problems early on.
Start Your Automated Delivery Journey with TransVirtual Today!
Now that you know the many benefits of automated delivery tracking, you can start enjoying them today with TransVirtual. Its easy-to-use delivery tracking system is designed to make it simple for businesses of all sizes to track their deliveries.
It also provides customers with up-to-date information on the status of their orders. So get started now and see how this automated solution can help your business succeed.
By taking advantage of this service's many benefits, you can ensure that your customers are always satisfied with their experience.