"When people go to work, they shouldn't have to leave their hearts at home." – Betty Bender, Author
According to a 2022 report by Gallup, only 21% of employees are engaged at work. The connection between employee engagement and business productivity can't be ignored. It's one thing to recruit people for the job.
It's another greater thing to keep them engaged in the job for which they were hired. In today's world, where we can see technology in every process, how can employee engagement be left behind?
In the new and evolving digital trajectory, companies have used tech to leverage customer relationships by providing excellent user experiences. In spite of that, the same tech hasn't been used in the employee side of the company, where most of the business investment lies.
However, the grass is still green within companies as business owners are learning newer ways to serve the best interests of those who work for them. Similarly, employees are also welcoming initiatives that benefit them, no matter how minute they may be. 
5 ways to boost employee engagement using technology
Forbes defines employee engagement as the emotional commitment the employee has to the organization and its goals. In retrospect, employee engagement isn't directly associated with higher salaries, more perks, and other benefits.
It's more of making your workforce feel a sense of belonging and value in the workplace. The following are a few methods to engage your employee more at work using technology.
1. Prioritize work-life balance
Only those employees who are satisfied and happy with their life and work overall will be engaged in their job. People who project uninspired or unmotivated workplace behaviors are usually triggered due to personal or professional issues.
Therefore, it becomes critical for the HR or team leaders to identify the root cause so that they feel valued and don't affect the other pending tasks.
You can contribute to your workforce's well-being in ample ways. There are specific issues in the company that technology can take care of. For instance, solving company parking issues with automated parking management software is one of them.
Or, using project management tools, you can plan schedules and promote work-life planning. Your employees will work more efficiently when they have fewer things to worry about, be it finding parking slots or planning their days well ahead of time. 
2. Provide adequate digital tools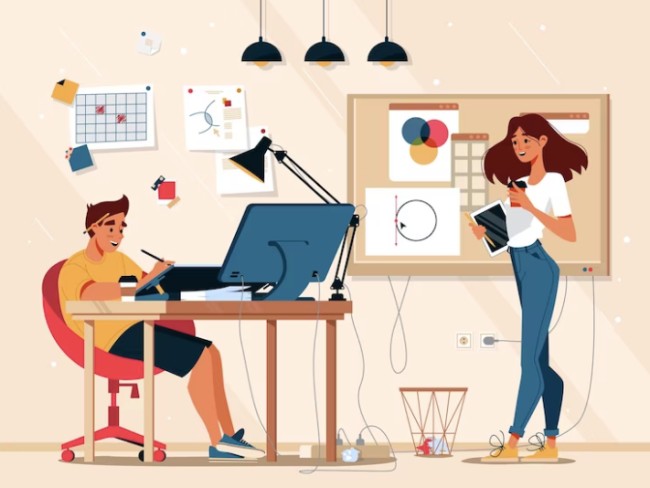 Any job done requires thorough research and no duplication of efforts. Without the assistance of enough digital tools, employees won't be able to complete tasks efficiently and timely.
Once you let them take over processes using good technology, you give them the freedom to make informed choices and encourage productivity. It will also develop collaboration and communication between teams. 
Collaborative teams mean smoother and more timely processes. With the help of digital tools, all employees can work from the comfort of their homes or anywhere in the world and not necessarily meet up in a conference room to discuss.
Collaborative tools help in project management, team coordination, and effective feedback. Eventually, you create an atmosphere where your employees are engaged and aligned with the organizational goals. 
3. Permit personal tech at work
According to Syntonic, 87% of businesses rely on their employees to use personal mobile services to access company apps. It isn't just laptops now; tablets and smartphones are being used to complete work while on the move.
On the other hand, more people are embracing technology and are keen on trying new tech as and when it comes. When you build on this idea and encourage the usage of personal gadgets at work, you are letting employees decide their working style, thereby driving employee engagement.
When it comes to the devices used at the workplace, access to them ends when working hours do. With personal technology, you allow them to carry work home and complete it at their own pace.
Not only are you letting them know that the company trusts them, but you are also inspiring them to "put in the work and put in the hours" for a particular project or a meeting.BYOD (bring your own device) is here to stay, especially as newer talent fills up today's workforce.
4. Use gamification to build learning experiences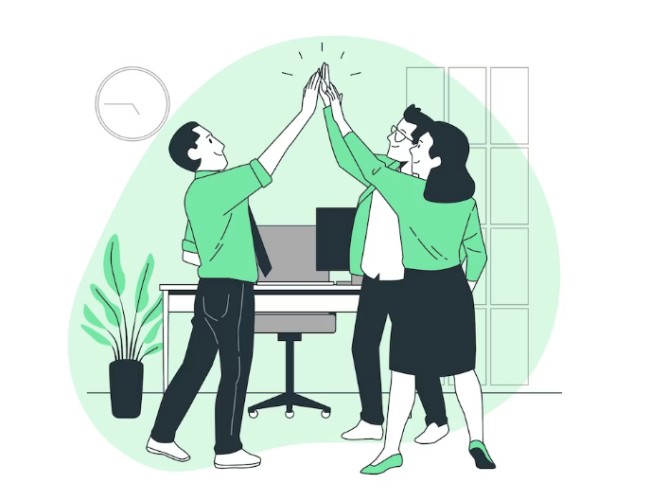 Who doesn't like games? Gamification is a technique discovered many years back and is now used extensively in offices. It is a process where learning and training tasks are made to feel like playing a game.
Gamification makes everything more enjoyable and competitive and boosts employees' productivity levels. It is a catalyst to bring out our naturally competitive natures and is best used when working with remote teams.
Before implementing gamification, you need to assess your strategy and see if it's really needed and if there are better alternatives.
Once you start using this technique, you encourage healthy competition, enhance social networking, maximize sales, and increase employee engagement. 
5. Eliminate biases and build diversity
The top companies worldwide are bringing in more diversity at work. In remote working, hiring talent from various parts of the world is simpler than thought. When you have a diverse workforce, there will be instances where opinions, beliefs, and work culture will vary.
This may give rise to more cases of discrimination and partiality. Employees who witness this dynamic may slowly experience a dip in motivation and connection to their jobs. 
In order to have a focused and fair work environment, companies need technology. For example, performance management software will give an insight into the working style and capabilities of each individual. This will help you to provide proper feedback and reward employees based on their performance.
Project management software will improve collaboration and communication between teams and their diverse members as they work together to accomplish one goal. Eventually, resources will be utilized optimally, and engagement levels will steadily improve. 
Turning dreams into reality with technology
Technology and its influence on the work environment will continue to expand. You must concentrate on bringing the best yield from your best asset, i.e., your employees.
As you implement technology into employee engagement, you also encourage ideation and innovation and improve performance.