Remote employment isn't a new concept, but the pandemic has caused many organizations to migrate their operations to the cloud. This transition, of course, brought with it new challenges that the teams had never faced before, such as how to keep your remote employees involved.
Remote teams can benefit from virtual team building and fun activities via the internet to feel as close as on-site teams. This is especially true if you use purpose, vision, and excitement to create crowd-pleasing digital team building events.
1. Skribblo.io
Skribbl.io is your go-to online sketching game if you're searching for a pleasant pastime that will get everybody together. The concept is similar to the game 'Pictionary' and it's an excellent place to get the entire team amused and engaged. It is recommended for you to play this game on your smartphones for an easier control when drawing.
Every user can log in and enter the team room that has been assigned to them. Following then, each player will have a turn to choose a word from a list of three to draw it in 80 seconds (you can customize it 60 seconds as well).
While the player is drawing, other players will have to guess the word. The person who guesses the drawing the quickest receives the most points, and the player who has the highest points at the end of the game wins!
2. Speed Typing Challenge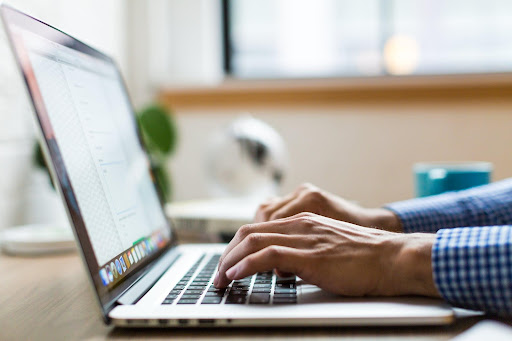 A friendly battle Typing Speed Race is one of the best online team building games ever created. When playing this game, the only thing you'd need is a laptop and your typing capabilities.
You can utilise a free service like typingtest.com or typeracer.com for the Typing Speed Race and have everyone on the team complete a one-minute task. Then use a platform such as Slack, Teams or even email to post the results of their race.
The Typing Speed Race is a fun approach to get remote teams to compete in a friendly manner. You could even make the experience more interactive by organizing a Typing Speed Relay, which entails establishing groups and adding the cumulative score to create a team score. This activity can also help to improve the team's typing abilities which would be beneficial for work.
3. Scavenger Hunt, but make it virtual
Everyone loves a game of scavenger hunt, where we hunt for specific items according to a list. But instead of playing the game with every player present in the room, you can totally make it virtual friendly.
Team members are given a list of items to look for around their home or workplace. The objects can be generic, such as an office supply or a cup, or specific, such as a wine glass or a pepper shaker.
To make it even more fun for the team, include unusual characteristics like something with a face or an item in your favorite color. Hunters can share their discoveries in an online video conference and let their colleagues decide if the objects that have been chosen are appropriate according to the list.
4. Aliens Have Landed!
This game is one of the famous team building activities to be played among remote workers. Divide the team into several groups and inform everyone that the aliens have arrived on Earth and want to know how things work in the company.
However, because the aliens cannot speak your language, you must describe the business to them using five symbols or drawings.
The groups must discuss among themselves in order to come up with the five required photos. Following that, each team will upload five basic images that explain the company's goods and culture. After that, have a look at these images and see if anything from the company resonates with them.
5. Escape a desert island!
Escape rooms are popular for businesses looking to boost employee morale and team bonding. Whether you have a small or large group, Escapely offers a variety of virtual interactive games for your team to enjoy.
How does it work? Your team picks a virtual room and is allotted a certain amount of time to solve the mystery to escape. Escape exciting destinations such as a desert island, a basement, or even an ice palace, all while having support from knowledgeable staff.
Your employees will have a blast while brainstorming and collaborating to solve the mystery. Who says you can't have fun at work? Check out www.escapely.com for more information.