The COVID-19 pandemic has definitely changed the world. At the start of 2020, no one probably foreseen that a health crisis would put countries at a standstill and threaten the lives of millions of people everywhere.
Cities are placed on lockdown, people are ordered to stay at home, and businesses are forced to stop operations, either temporarily or permanently. Fear and uncertainty continue to spread, as a COVID-19 vaccine is still in the works.
Digital Transformation Amid a Global Pandemic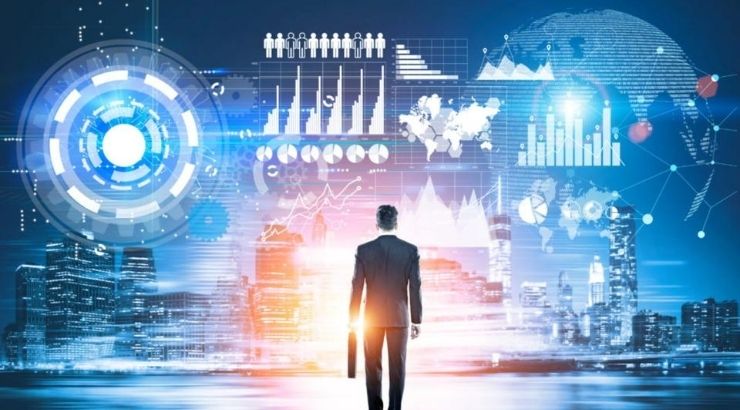 Businesses across the globe are scaling their digital strategy to cope with lockdowns and stay-at-home orders. A recent survey suggests that about 70% of executives from Austria, Germany, and Switzerland said that the pandemic will likely accelerate their digitization.
Businesses are speeding up the shift, as seen in expanded work-from-home (WFH) arrangements, contactless ordering and delivery, and telehealth. Organizations are now shifting from traditional to virtual leadership. There is no luxury of time for adjustments. Everyone is forced to cope fast with the new world the COVID-19 pandemic has created.
The widespread digital transformation is shaking up leadership and processes, as most traditional business leadership styles are no longer enough to foster productivity and morale.
Also Read: Motivated in time of COVID-19 crisis, Hackers changing the way they target
Employees are simultaneously worried about their jobs and well-being. According to a poll, 45% of adult Americans claimed that the pandemic has affected their mental health, and 19% say it has had a "major impact."
In response to this, today's leadership styles are focused on people and their well-being. Shruti Dhupia, associate director at the Harvard Business Publishing, wrote:
"We found that, in these challenging times, leaders seem more intrinsically motivated to be visible, and have a heightened sense of responsibility and ownership."
How do you lead amid a global pandemic? Dig deep into virtual leadership.
The rise of the virtual leader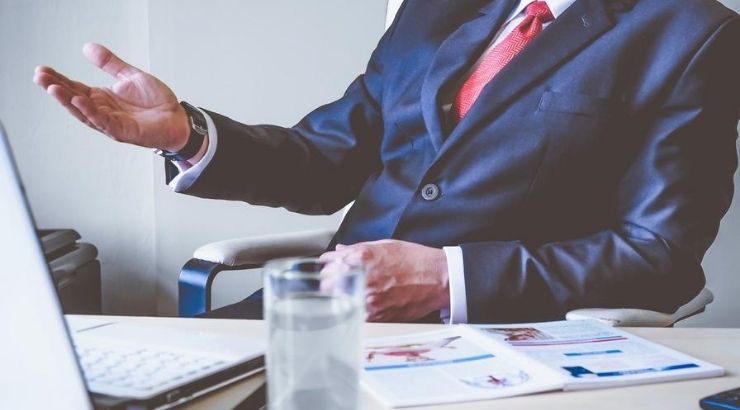 What is virtual leadership? The concept is fairly simple: leading remotely. You communicate with your team via phone calls, e-mails, and video conferences. You use project management software to track projects and messaging apps to connect to every team member.
A traditional leader guides through face-to-face interactions, but a virtual leader does not. This does not mean, however, that a long-distance boss is invisible.
Your presence is much more needed today, as employees struggle to find stability in these unstable times. Executive coach and author John Baldoni shared this on Forbes:
"Absence when it comes to leadership does not make the heart grow fonder. It does the opposite. When the boss is not around, people forget about him and do their own thing. They also get the feeling that the boss cares little for him and so they return the favour by caring for their company."
Also Read: Is DevOps the Future of CyberSecurity? An Analysis
What makes a good virtual leader?
1) A good virtual leader is fully present
Communication is crucial in leading virtual teams, especially during these challenging times. Your people need to know and feel that you are engaged in the work and mindful of their well-being.
Since you lack face-to-face interactions, strive to avoid confusion and misunderstanding in giving instructions and feedback. Be clear and concise with your message. Let every member of your team know that you are available to listen and to support.
How do you become fully present via digital connection?
Let your team know of communication channels to reach you (text, e-mail, or video).
Share personal stories and encourage them to share theirs.
Set regular catch-ups with the entire team.
2) A good virtual leader is process-oriented
The digital world needs more process-oriented leaders who now prioritize processes over goals. The journey matters to them more than the destination.
As a process-oriented leader, you should be focused on building productive teams, creating a conducive working environment and avoiding or diffusing conflicts. Check whether every step of the process has been completed according to plan. Also, identify and solve the challenges of virtual teams at every stage.
Employees in work-from-home (WFH) arrangements need a leader who knows their goal and how to achieve it. They need someone who will lead them and help them stay on track, as they navigate the new normal.
Also Read: Coronavirus: Winners and Losers in the Tech World
3) A good virtual leader is adaptive to tools and technology
The tools to deliver your message are as important as the context of your message. An effective virtual leader is digitally literate. According to the ALA's Digital Literacy Task Force, an effective leader should have "the ability to use information and communication technologies to find, evaluate, create, and communicate information, requiring both cognitive and technical skills."
Make sure you know how to use your chosen communication channels, document sharing platforms, and project management software. This also applies to all members of your team. Arrange for tools training, if necessary.
4) A good virtual leader is proficient in information management
A good long-distance leader is adept at managing digital data assets. Proficiency in information management should be second nature.
You must ensure that remote employees have access to information such as business processes and guidelines needed to get the job done. You are expected to understand how data assets are shared and delivered across your organization and among stakeholders.
A reliable virtual leader should have a fundamental understanding of information technologies and systems and must have a balanced view of their utility in the business context.
5) A good virtual leader is adept at team development
Businesses may be more occupied on surviving through the pandemic, but that does not mean that your team should set aside progress and development at this time.
Find opportunity in difficulty.
As an efficient virtual leader, you must be adept at team development and individual growth of your team members. Take this chance to strengthen camaraderie in your team, encourage better collaboration and enhance skill sets.
Letting your team learn soft and hard skills can fuel your organization's ability to move forward.
As a leader, use this opportunity to encourage your team to rise to its absolute best. Eric J. McNulty, associate director of the National Preparedness Leadership Initiative, advises:
"Think about how you may all emerge from this incident stronger, more engaged, and more capable than you were before."
Also Read: Five Ways to Prepare your Business after the Lockdown
Adapting to the New Normal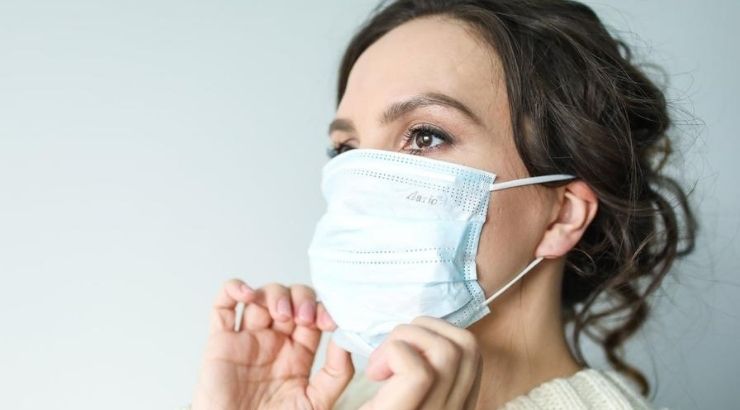 How are major businesses leading through the global health crisis?
Dubai-based port operator DP World fast-tracked its tech innovation in the midst of the pandemic. It fully automated its cargo handling operations and is preparing to launch digital systems. Sultan Ahmed Bin Sulayem, Chairman and CEO, said:
"We had many, many systems we were planning to launch and with this pandemic, we have to launch them faster. So we rolled out actually, a few ether [ethereum] platforms. One of them is 'SeaRate', which basically enables shippers to move cargo from anywhere in the world with the click of a button. And it's amazing actually how efficient it is. We learned something in a situation where we have to work differently."
Packaging-solutions company Sealed Air is accelerating the automation of their processes to cope with the massive demand for the packaging of surgical masks. It also adopted a new model for contactless and personalized customer service.
In terms of virtual leadership, Sealed Air is bringing its managers and employees closer together by talking more. In an interview, Ted Doheny, President and CEO, shared:
"It's not just my team that's talking more than it did in the past—it's the whole company. Our 16,500 employees get to see me every week in a video chat. I'd say we're more connected than we've ever been."
Key Takeaways
Will the world be the same again, post-pandemic? We are yet to see that. In the meantime, it is imperative to create opportunity out of this difficulty.
Harness your virtual leadership skills developing the skill sets of a good virtual leader.
Stay connected with your team members, and let them feel that you value their well-being.
Communicate effectively via digital tools. Avoid ambiguity and confusion.
Strengthen team camaraderie and encourage collaboration.
The COVID-19 pandemic is presenting challenges that are redefining the leadership narrative. It is a must that leaders such as yourself explore ways to adapt in this changing world.