83% of business workloads will use the cloud by the end of this year. Factors like reducing costs, increasing efficiency, and reliability are making most clouds popular.
However, migration to the cloud is not as simple as it sounds. Business success depends a lot on the positive interaction between its employees.
Cloud computing enables resources to be accessed any time, any place and by any of the employees, over the internet without actually downloading or installing any client-end software.
However, if you are intended to migrate to the cloud, you need a significant investment in terms of time and money. Also, you need to move your applications and data.
Things like security, uptime, the ability of the application components to be migrated, and a lot of factors are also important.
Naturally, cloud migration should be a thought-out process. You will need a cloud migration strategy tailored to the needs of your business and a step-by-step plan.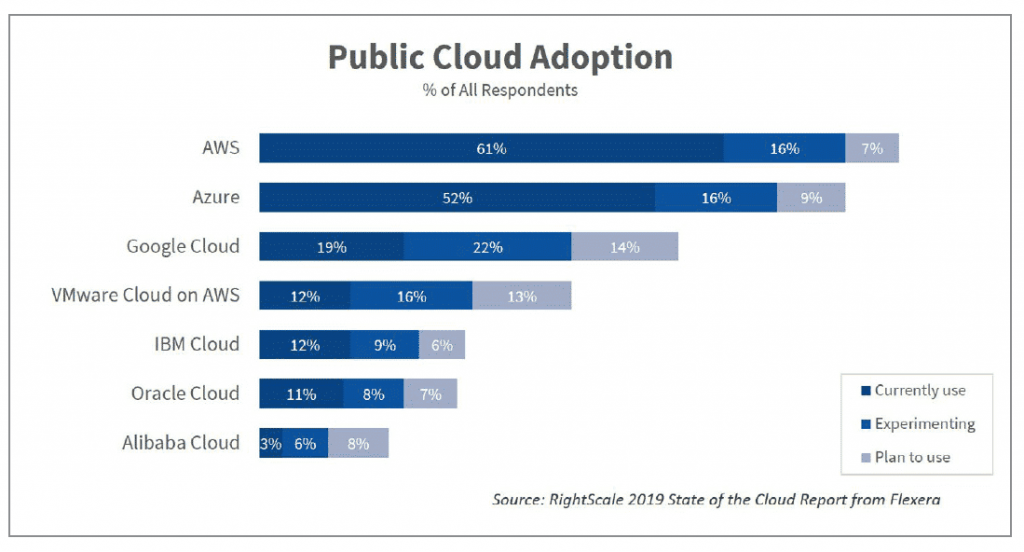 In this post, we will provide you with the top 5 tips to migrate to the cloud with a few challenges as possible. Hear us out and implement our techniques to get the most out of your migration.
Determine the stages for Cloud Migration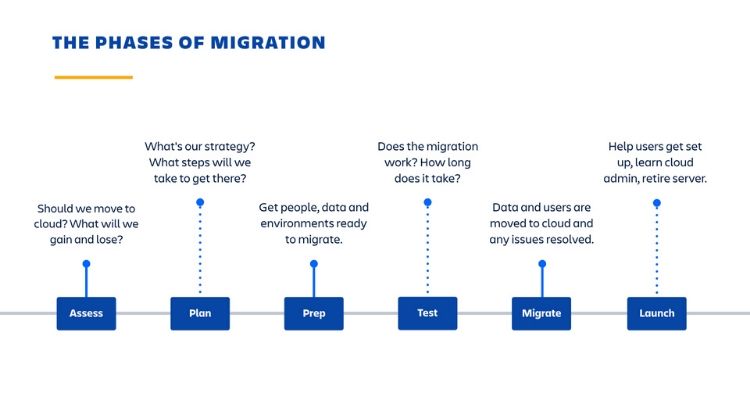 Create a cloud migration project plan and determine the things you need to move. This will obviously depend on how you want to use the cloud.
For instance, if you want data migration, find out if you need to move all of it. Sometimes, you will see some data are of no use anymore or can't be stored in the cloud for security reasons.
1) Plan Application Migration
Similarly, make a plan for application migration to the cloud. Find out which application components can benefit from the cloud environment. Also, some applications may need tweaking to their code to work on the cloud.
Professional cloud migration services can make the job easy and guide you on the right path. You should also determine the cloud migration tools you will need.
Also Read: Is DevOps the Future of CyberSecurity? An Analysis
2) Go for Phased Migration to Cloud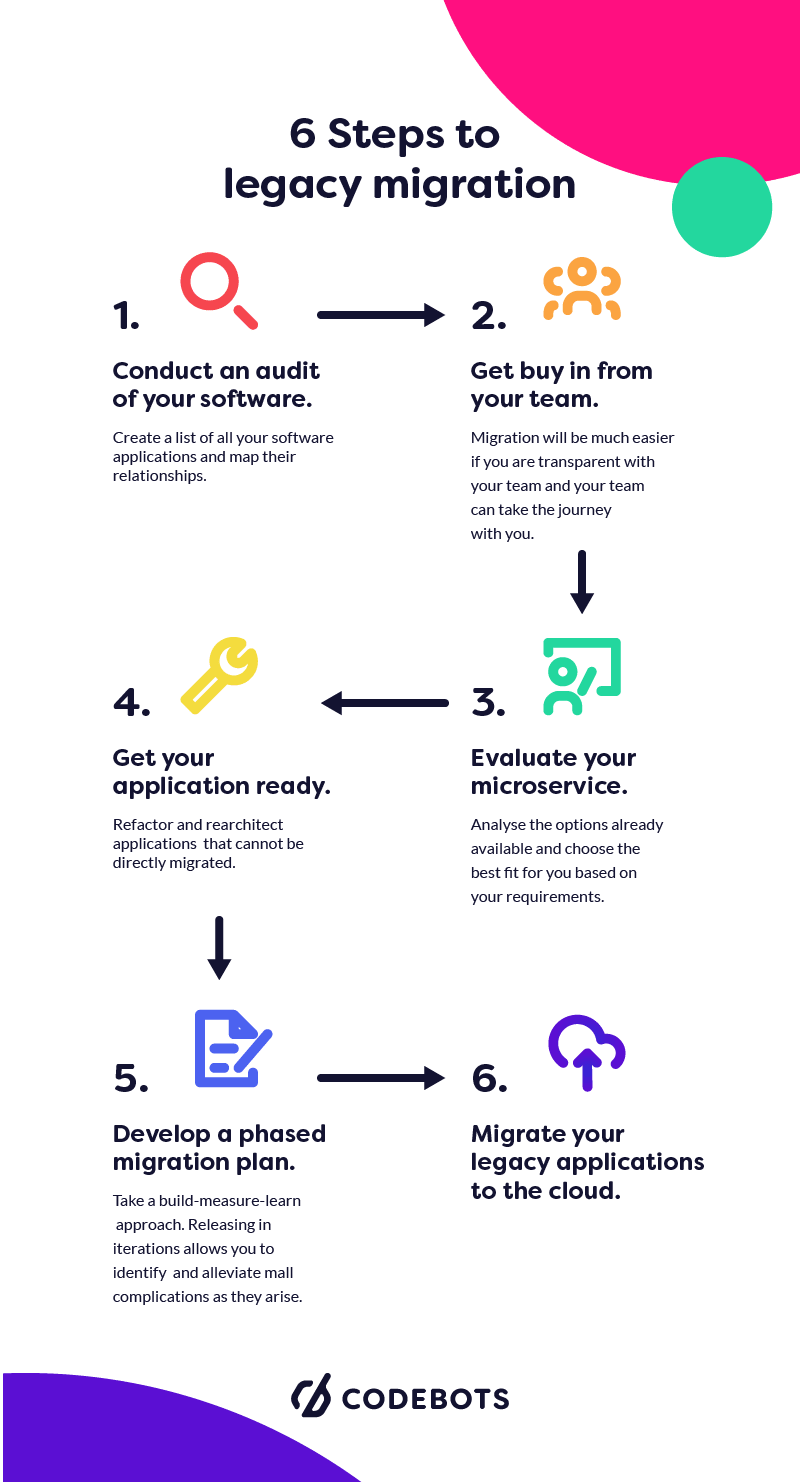 Enterprises with a heavy legacy system will need a long time to migrate. For this reason, we suggest you start out from the transition of small parts.
Initially, you can move your non-essential data to test the services. The same can be applied to your applications. Move data in phases to test the performance and cut down risks. If something goes wrong, you won't mess up your operations.
Migrating in phases also gives you the chance to get familiar with the cloud. Your employees can also adjust to the new technology comfortably.
Also Read: Benefits of ERP Applications Developed with Moqui Framework
3) Secure Your Migration to Cloud
Moving to the cloud is not risk-free. You need to make sure your architecture is safe and sound, especially if we are dealing with sensitive data and critical applications. So, maximum security is always a top priority.
Thankfully, popular AWS services make migration to the cloud less risky. However, you should make sure no data is leaked during migration. The same goes for applications. You also need to secure various verticals like:
User permissions
Encryption
Firewalls
Data protection
Cloud hosting service will help you keep your infrastructure secure. Otherwise, you need to invest in developing your own security protocols.
4) Test and Check Workloads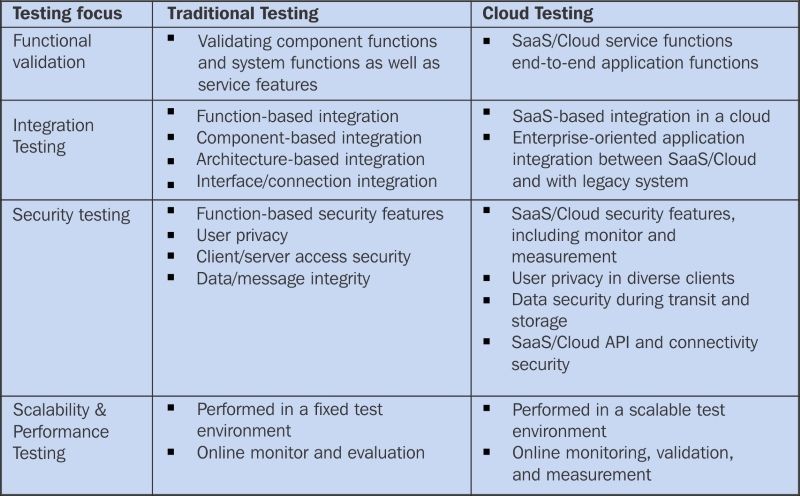 You need to thoroughly check your applications once you transfer them to the cloud. Test the workload and see if the cloud resources are adequate.
Ensure Proper Load
You should test the application with the same load that you experience during business hours. So, if your application is accessed by 100 simultaneously, test the cloud implementation with those numbers.
You should also test your integrations with third-party applications. Not all of them may be suitable for cloud.
Organizations that only want to move data to cloud can only test the uptime and reliability factors.
Also Read: Non-Negotiable Features to look for in a Cloud Provider
5) Create a Cloud Migration Roadmap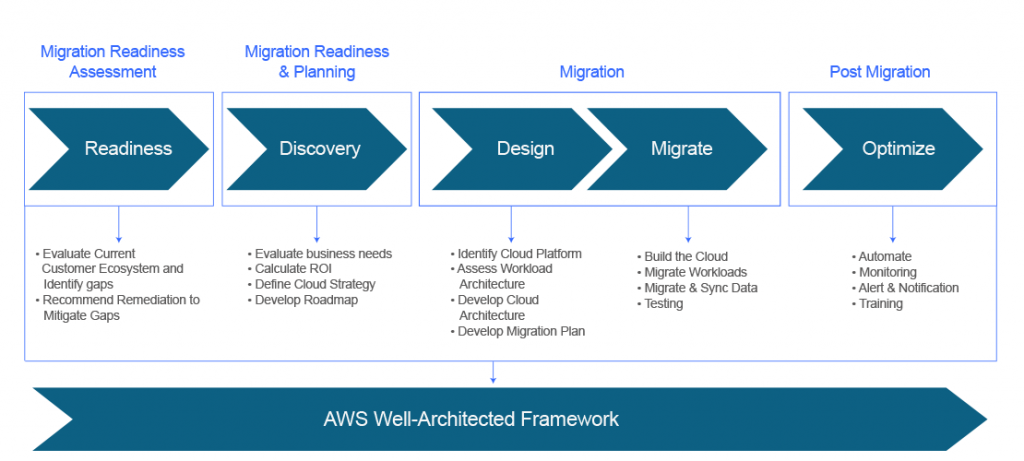 A roadmap helps you implement your migration plan effectively. You have the exact time frames in which you need to complete specific tasks.
For example, you can take the first week to determine what needs to be moved. You can then spend the second week moving your non-essential data. Alongside, you can also test the workload of your applications.
A roadmap is a key factor in successful cloud migration. It also acts as a perfect cloud migration checklist.
Go for a Professional Cloud Migration Partner
The best way to migrate to the cloud is with professional guidance. You can consult cloud migration experts like Alpacked, who can make your migration painless. The team of cloud experts will be by your side from the planning stage to implementation.
You will enjoy the latest AWS cloud migration tools and achieve successful Shuttle cloud migration. Everything will be handled by Alpacked while you can get a quick ROI.
Also Read: How Computing Technologies Can Help in Shaping the Modern IT Industry