The mobile app business has been one of the top ten trends since. According to a study, almost half of all the start-ups worldwide that year built apps for their businesses within the first two years of their operation.
Getting approval from Apple is not easy, and it is not always possible to build an app that will work seamlessly on the company's platform. However, it is still important to consider the various factors that can impact the development of a successful app.
The mobile app industry's rapid emergence and growth have caught many entrepreneurs' attention.
Most of them have already started building their apps and are planning on launching their own business strategies. However, many challenges can be faced when it comes to performing mobile app development services.
In this post, we will discuss the 6 main challenges that can be faced by a small business when it comes to developing its apps.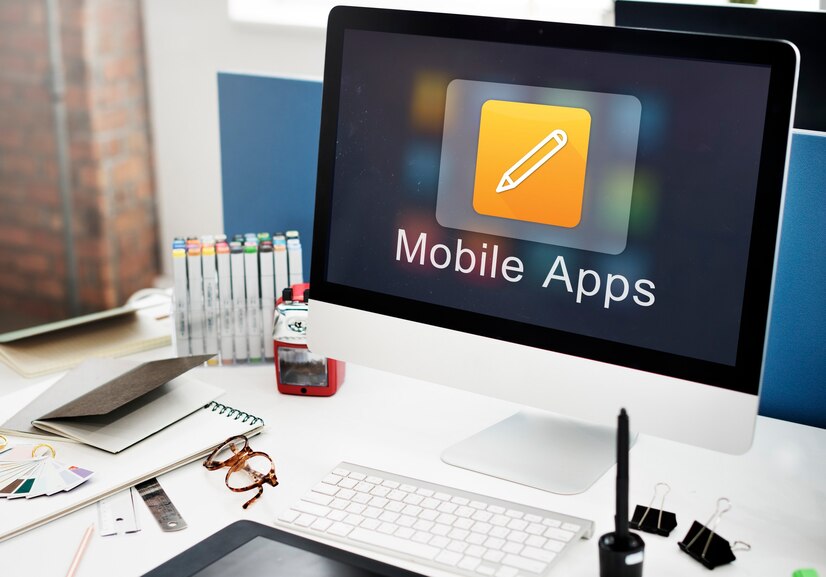 1. The Screen size and the Compatibility of the Device
One of the most important factors that businesses consider when it comes to developing a mobile app is the quality of its first impression. Having a good first impression is very important to ensure that their end users are satisfied with the app.
Having the right device compatibility is also very important to ensure that the app is seamlessly integrated into their device.
What To Consider?
The most important factor that a business owner must consider when choosing an OS is the development procedure that will be used to build their app. Android and Apple require different approaches and frameworks.
So the business owner should thoroughly research their target audience and the nature of their business before making a final decision.
You also have to ensure that your app works on various devices, such as smartphones and tablets. In addition to the screen resolution, you also have to pay attention to other factors such as pixel densities and sizes.
2. The Approach to Development
Mobile apps are not small, just like the world around them. There are many things to consider before starting a project. So, any business needs to get off to a good start.
Although there are a variety of platforms and frameworks that you can choose from, it can be hard for developers to choose the right approach when it comes to choosing a project. That is why before you start working on a project, you must clearly understand your development approach.
3. The Cost
Having a good understanding of the cost associated with the project is very important to ensure that the app can be used for any future value addition. It is not a one-time investment.
Having the necessary funds for the project is also important to ensure that the app can be used for other future value additions.
How To Get Started?
Before you start working with a new app developer, it is necessary that you thoroughly research the market.
A good understanding of the market will allow you to make informed decisions when developing your app. Quality work should top the list of priorities when it comes to developing an app.
4. The Users' Attention
Over the past three years, over a million apps have been submitted to Google and Apple's app stores. A company needs to stand out from the crowd and develop successful apps in order to flourish in its industry.
Although there are many good apps out there, after a few months or years, they tend to disappear quickly and are not very successful.
On the other hand, successful apps are those that can remain in the market for a long time and generate steady revenue.
What Should A Developer Do?
One of the important first steps to getting your potential customer's attention is to ensure that everything in the app is designed to meet their expectations. This can be done through various forms of marketing. Besides PR, viral marketing and social media planning are also important.
Getting noticed in the app market is very important for a successful app. Having the proper strategy and resources to promote your app will help you get the attention of the users.
5. The Performance of the App
Besides being able to provide a superior customer experience, app developers also face various challenges when it comes to ensuring that the app performs well.
This project involves creating an app that runs smoothly and consumes less space on a device. The process aims to ensure that the app's design performs well on all available mobile devices.
During the initial stages of the development process, the developer should focus on ensuring that the app's design performs well.
A good mobile app can provide a large audience. Even though developing an effective app can be very challenging, it can be done once you have crossed the initial hurdle.
6. The Customers' Experience and Their Reviews
One important aspect that you need to consider when developing a business app is ensuring that it is designed to meet the needs of your users.
Having the necessary knowledge about the various features of your app will allow you to make it easier for them to navigate.
Make sure that your app is simple to use and does not make it complicated. This can lead to negative reviews and hurt the number of downloads. 
To avoid this, keep it simple by adding helpful resources such as videos and images in the app stores. Also, you can use thumbnails and icons to improve the user experience.
Conclusion
Getting into the mobile app market can be very challenging, as many factors can prevent you from being successful. Besides the competition, funding is also a concern, and you need to be focused on making the app successful.
If you want to be a successful app developer, you should challenge yourself and work according to a plan. Doing so will allow you to reach your goals and impact the market. Unfortunately, many businesses fail because they can't address their challenges.