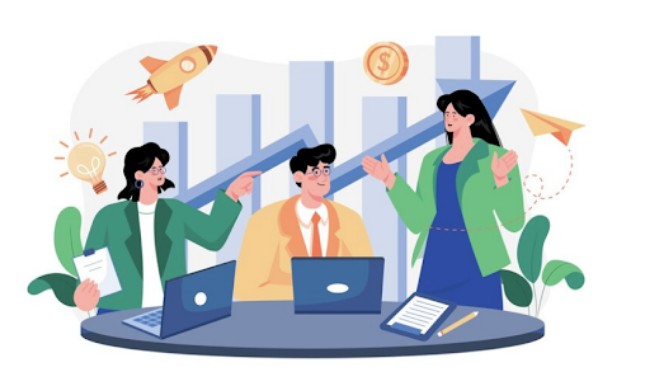 Technology can do so much for businesses in the current global landscape. Where most business processes are using technological solutions to get work done, it must also be used to motivate and retain talent.
Today, when shutdowns, recessions and layoffs are happening for real, employers find it challenging to think of out-of-the-box ways to keep their employees happy and on their team for a long time. 
The traditional methods of talent retention, like free meals, bonuses, hikes and more, are still kicking. However, in the tech-forward world of today, employees also want to be in advanced workspaces that use technology to promote higher job satisfaction and overall well-being.
You must use smart tech-enabled strategies if you want to attract the best talent and meet their expectations. Discussed further are a few tech-friendly approaches. 
Tech-enabled strategies to use in the workplace
The lack of technology isn't necessarily going to make a company fall behind its competitors, but it comes with the risk of losing out on proficient personnel. This will eventually cause a company to lag behind its competitors as they will attract the best talent in the market.
Therefore, your pressing priority must be to use technology to draw and engage talent and create a productive work environment. Here are some ways to do so.
1. Create and identify rewarding opportunities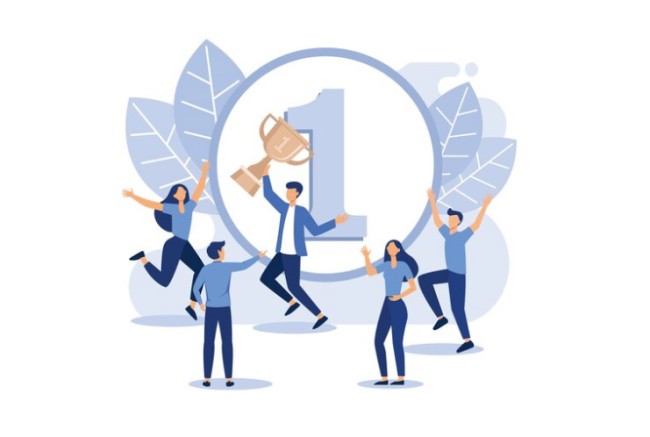 Who doesn't like a shout-out once in a while? People in your company won't feel they're getting enough credit if their managers and people in higher positions don't appreciate them. This appreciation and words of praise will go a long way in motivating them to perform better and work harder in the company.
The pat on your employees' backs will let them know that they're seen and valued for who they are and what they do.
To follow up on the achievements of your people, use a reward and recognition platform and send out company-wide announcements highlighting their brilliant work.
You can also use these opportunities to back their aspirations and set them on a path of personal and professional growth. 
2. Be updated on information concerning your staff
Employee retention programs start the day you welcome new hires into the company. Motivating them is an ongoing process that completes the day they leave the company.
Throughout their tenure at your company, gather information about the employees and build an open communication channel so that they feel connected with the company. 
Employees that aren't actively involved with the company are more likely to search for better opportunities. Therefore, high engagement must be your topmost priority.
Some of the best employee management software used these days gathers information like contact details, goals, future plans, training required, and hobbies of the employees. This information acts as a guidebook when dealing with employees who don't feel motivated enough. 
3. Offer better workplace experiences
For many decades, everyone had this notion that people center their lives around their company and its goals. However, in the current scenario, it's not so. The pandemic brought about a massive change in the desires and expectations of people concerning their career.
For employee retention, companies have made a 180-degree turn and centered their goals around the employees' needs. 
Smart technological solutions and SaaS tools are used more than ever. People want their workplace to have a lively atmosphere that boosts their morale the moment they enter.
Whether it's customizable desks or workout spaces, advanced technology is promoting job satisfaction and healthy personnel. It's no rocket science to understand that happy employees are productive employees. 
4. Provide training and development opportunities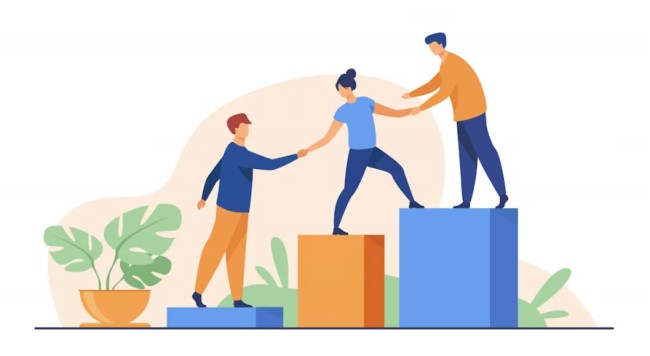 A great way to encourage your talent at work is to identify their skills and enhance them. As technology keeps progressing, so must the skills of people. Empower your team to upskill as much as possible. It will help them not just at their current workplace but also in other experiences they'll have in their professional journey.
Knowing that their manager or team leader is in their corner will boost their interest in their responsibilities and make them stay for a long time. Invest in online training platforms and other skills development sessions so that more people in your company benefit from them.
When you are keen on employee development, you are also ensuring employee retention and adapting to technology transformations.
5. Encourage teamwork and leadership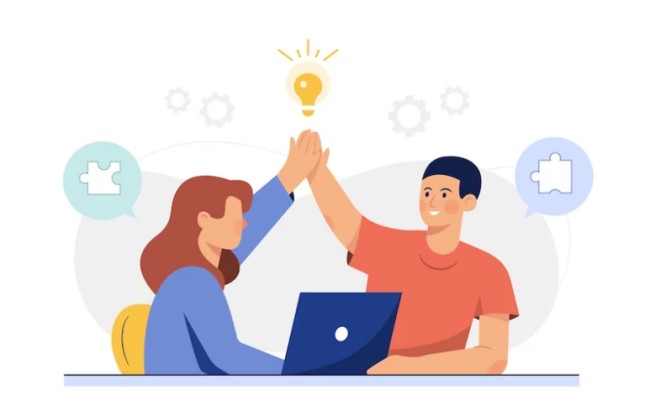 One of the biggest perks of using technology is that it has made teams more connected than ever. Geographical location and timings aren't much of a challenge, as tech-forward solutions like Slack or Zoom have enabled people to hold meetings seamlessly.
Communication and collaboration at the workplace are of utmost importance as they build teams and prepare people to take up more roles. 
File sharing, cloud storage and computing have made it easier for people to connect. You can use project management software to track project status and employee contribution.
The more people collaborate and provide feedback, the more inspired they'll feel to create work of significant value. At the end of the day, your company gains success and the employees are less stressed. 
6. Implement the Internet of Things (IoT)
For the longest time, industry leaders and job-seekers have feared that robots, artificial intelligence and other tech forms will take over their jobs.
The truth is that they can, but only to the extent that people allow them to. The Internet of Things has changed how processes are done in companies. Their systems have automated tasks and, surprisingly, boosted employee productivity. 
How does that work? Artificial intelligence is entering existing systems and identifying routine tasks and automating them and completing those that don't require much human effort.
Now, with more time on employees' hands, they can focus on urgent matters and create meaningful work not bound by tight timelines. They can also take out time to focus on their personal lives and activities related to their overall development. 
7. Support hybrid working
In continuation to point number 3, in the physical aspect of working, companies are realizing that employees are more productive when they are free to choose their working space.
A hybrid working model blends working from the office and home as per the preferences of people. However, many companies have not yet warmed up to the idea of hybrid working and it's high time to transform with it.
When you are flexible with your workspaces, you will automatically see a boost in employee engagement. It's because people want to work comfortably and save up on resources.
Also, technology has built a strong infrastructure with the aid of SaaS tools where people can get the job done from any corner of the world.
If you want to attract more talent to your company, you must adopt this tech-forward strategy that also ensures your company's long-term growth. 
8. Embrace diversity
Hiring new talent isn't as challenging in the present scenario as place and time are no more a worry for recruiters.
With remote working models and cultural diversity being more than just buzzwords, companies are looking to hire the best talent from all over the world. This is done to build a diverse workforce that sets the company apart from its competitors. 
A company culture that makes room for people from different backgrounds, ethnicities, and beliefs will always have satisfied employees who are comfortable with their surroundings.
You must ensure that people feel welcomed into your company so that you have a greater chance of finding and working with people who are the perfect fit for the job. 
Shaping and facelifting companies for the future
It's evident already that companies need to stay on top of technology to establish themselves as industry leaders. Technology is surely needed to motivate and retain employees, but it requires enough planning.
You need to figure out what your people are looking for in a productive workspace and implement those strategies to make their association with the company worthwhile.