Regardless of what products a company sells or services a business offers, they all need cybersecurity. A cybersecurity expert keeps the company and its sensitive data from falling into the wrong hands and having devastating implications.
Jobs in cybersecurity are growing as cybercrime is on the rise, and hackers are becoming more proficient and advanced.
Companies that may have never seen the need for a cybersecurity expert that has gained a masters in cybersecurity now realize how essential they are.
The cybersecurity industry is vast, and there are many jobs you can get depending on your skills and interests.
Why are cybersecurity experts currently in-demand?
IT and specifically cybersecurity jobs are in higher demand now than ever before. Companies and businesses now rely heavily on online technologies and networks. They have a lot of sensitive data that could trigger the downfall of their business if it fell into the wrong hands.
With cybercrimes on the rise, business owners realize that they need someone on staff who has a master's in cybersecurity to keep their data safe.
The demand for these professionals continues to rise as the digital world develops at a breakneck pace. Since everything is developing so quickly, the possibility of flaws and vulnerabilities are more likely.
There are a variety of different jobs within the cybersecurity industry. For all of them, a masters in cybersecurity will give you the knowledge on CyberSecurity Software Tools.
Skills needed to excel in cybersecurity
If you are looking for cybersecurity career here are some of the soft skills you need to excel
Communication skills
Organization
Problem-solving
Team player
Technical know-how is highly essential in cybersecurity as you will work with many systems, networks, and sophisticated technology. To be successful in cybersecurity you need to have the following technical skills:
Network protocols
Social engineering
Intruder practices
Malicious codes
Programming
Risk analysis
Security principles
Spear Phishing
If you are looking to find a job in the cybersecurity industry then here are the top 10 best jobs in the cybersecurity industry
1) Security Software Developer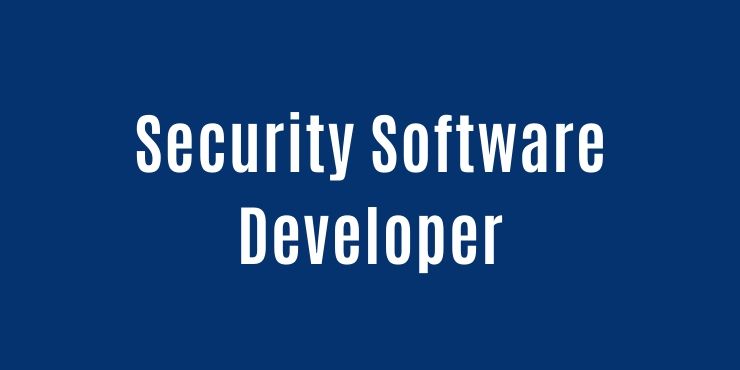 A security software developer operates in a few different ways. Firstly, they build security software.
They also work alongside developers of other applications to integrate security features into the software within the design stage of development.
Depending on what company or business they work for, they could also manage a whole development team creating secure software tools.
The development of safe software strategies within a company falls to the security software developer, as does support the deployment of software to customers.
Testing and finding vulnerabilities within their software is also part of the gig. It's an excellent choice for those interested in software development, coding, and preventative measures to provide security against cybercrimes.
2) Security Consultant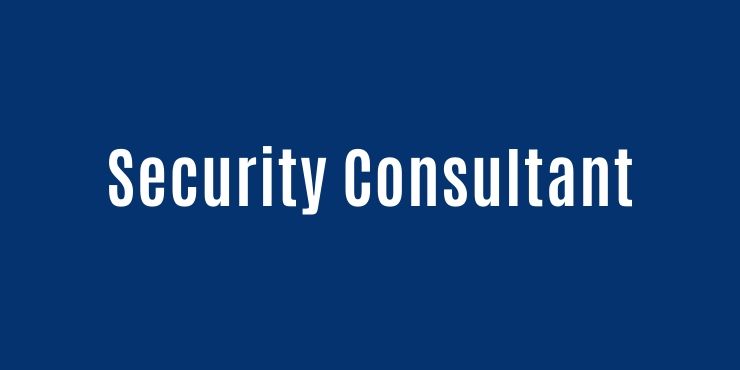 If you prefer to work directly with clients and enjoy analysis and evaluation, then working as a security consultant might be a better path.
A security consultant is an all-around cybersecurity expert who is employed by a company to do risk-assessment.
Security Consultant evaluates a company's current security systems and identifies problems, vulnerabilities, risks, and threats associated with it. They also provide solutions to these issues and work with them to make their business more cyber-secure.
A security consultant must have comprehensive knowledge of cybersecurity technology and be flexible in their approach.
3) Ethical Hacker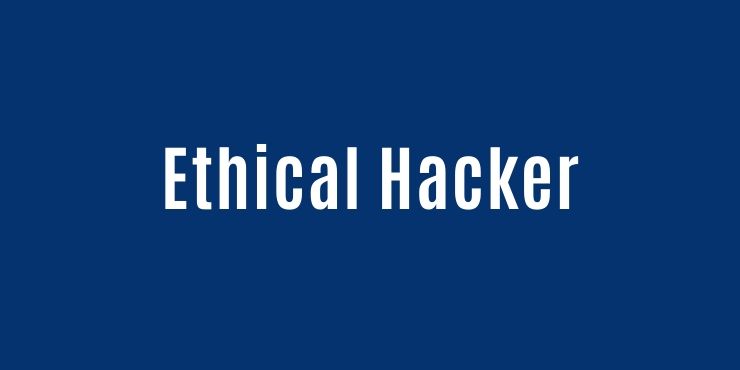 If you love the excitement of bypassing security measures, penetrating computer systems and accessing sensate data, but want to do it legally, then ethically hacking is perfect for you.
The job is essentially replicating the techniques of unethical, black hat hackers to figure out how they infiltrate systems and networks.
Ethical hackers have permission from a company to use any measures in their toolbelt to hack into their devices, networks, and storage systems.
By finding vulnerabilities and loopholes, they can fill those gaps and update security protocols before malicious hacker's gain access through them.
4) Security Architect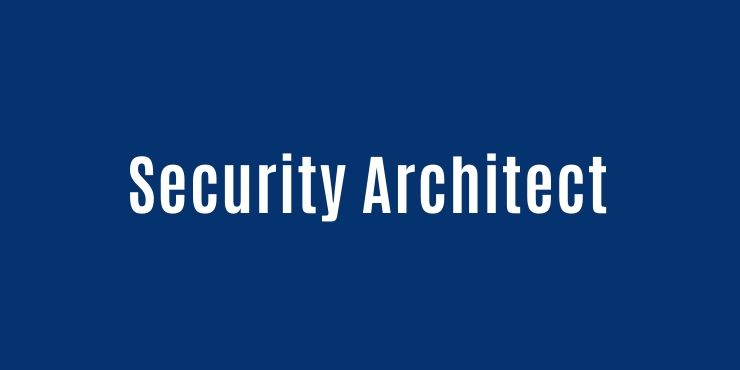 If you are a big-picture type of thinker, who loves problem-solving, then you may want to consider a career as a security architect.
Architects build things, and a security architect builds a network, system, and device security for a company or business. They are responsible for more than just building the security structure, though.
They design the framework themselves and then must maintain them. As a security architect, you will have to identify every possible way a hacker may try to infiltrate the organization's computer system.
By doing so, you can then desire a security framework that will prevent them from gaining access. These systems are for keeping out hackers, countering malware, and preventing DDoS attacks.
5) Computer Forensics Analyst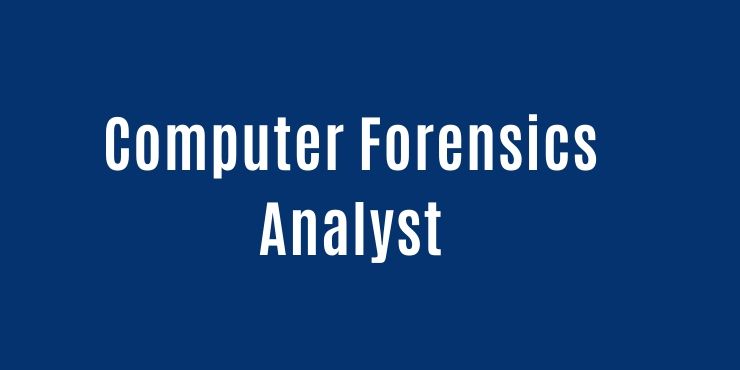 Computer forensics analysts work alongside law-enforcement to help deal with cases of cyber-crime. If you want to bring hackers and cybercriminals to justice and help the victims, consider choosing a career as a computer forensics analyst.
Computer forensics analysts can work in both the private and public sectors pursuing the data trails left behind by cybercriminals.
They analyse the data to determine the path the cybercriminals took to infiltrate the systems to increase their security.
They also attempt to recover any files that were deleted or compromised during the attack. Mobile phone record analysis is also part of a computer forensics analysts' job.
6) Security Systems Administrator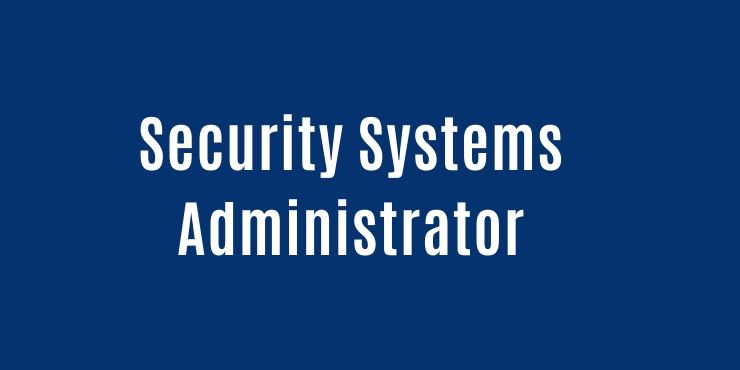 A security systems administrator is a job for those who like to work with one company, one security system, and oversee the day to day operations of it.
They are a jack-of-all-trades when it comes to working with security systems and perform many tasks that are essential to maintaining up-to-date and robust protection. Some of these tasks include:
Installation of security systems
Troubleshooting
Daily maintenance of data and network security systems
Running regular backups
Setting up new user accounts
Development of organizational security procedures
Responding to security threats
Monitoring anti-virus
Consistently reviewing infrastructure of networks
The main difference between a security systems administrator and most other cybersecurity roles is that they oversee daily operations.
Most cybersecurity jobs do not require you to do routine maintenance on security systems or regular monitoring.
A career as a security systems administrator allows you to become an integral part of the organization or company you work for, but usually requires a master's degree in cybersecurity.
7) Penetration Tester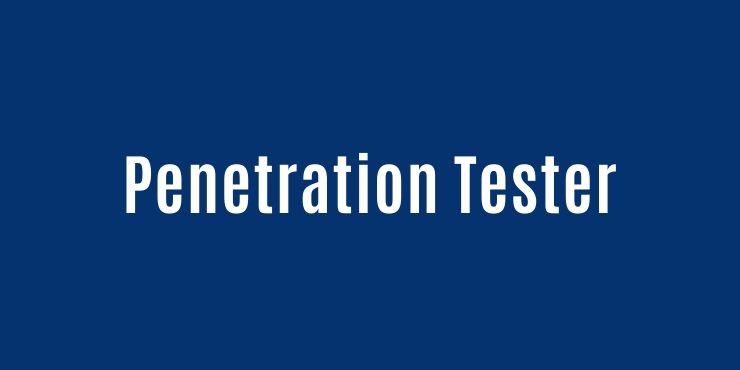 A penetration tester is like an ethical hacker but with a few key differences. Ethical hacking is a more all-encompassing term, and penetration testing is an element of it.
A penetration tester will focus on testing procedures within an IT system to find vulnerabilities and flaws.
A penetration tester will identify any application problems, network loopholes, and improper configurations before a cybercriminal exploits them. All actions and findings are thoroughly reported, and records must be extremely accurate.
The information identified by a penetration tester helps to strengthen security infrastructure and boost digital defences.
It is not a one-time process by any means, and regular penetration tests are necessary to continue to ensure cybersecurity.
Penetration testers stay up-to-date and knowledgeable regarding cybersecurity trends and bring that knowledge to their testing and assessment.
8) Chief Information Security Officer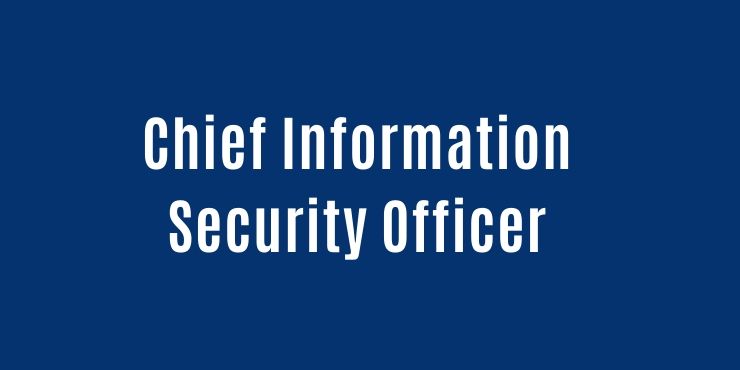 If you enjoy managing people and having a high-level of responsibility, then a job as a chief information security officer will provide that.
The CISO is responsible for managing all the operations within the IT security division of a company or business. They will plan, coordinate, and direct all data, networks, and computer security needs for the entire business.
There is a lot of pressure, and a CISO will need a high level of competence in all thing's cybersecurity, IT architecture, and strategy. They often build a team of qualified security staff themselves, who they will directly manage.
The CISO works alongside the company management team to identify all their cybersecurity needs. Once done, they will address those needs by developing strategies to strengthen the cybersecurity systems and task their team to execute them.
Another integral part of the job is to ensure that the company or organization complies with all governmental laws.
9) Information Security Analyst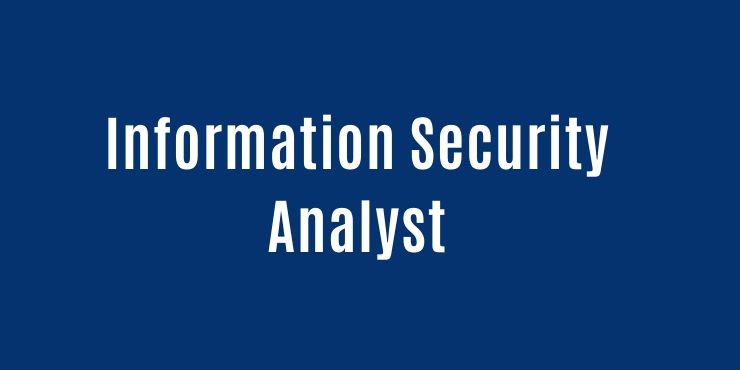 An information security analyst is the front-line of defence for a company's security systems. They protect all networks, devices, and systems from the threats of a cyber-attack by ensuring proper measures are in place.
They encrypt sensitive data and implement firewalls to keep cybercriminals from accesses the company system.
Information security analyst continuously monitors the system for any irregular activity that may signal a breach or attempted breach.
They also oversee designing recovery plans should a cyberattack take place, so the company is fully prepared.
If you like to research and perform analysis, then an information security analyst is a good path.
Becoming an information security analyst is a fantastic gateway to a life-long cybersecurity career. The demand for analysts is exceptionally high, and growing each day, yet it is still considered an entry-level position within the industry.
Since the job of an information security analyst is very research-heavy, you will be a top candidate for other, higher-level positions since you have great knowledge of new threats and trends.
10) IT Security Engineer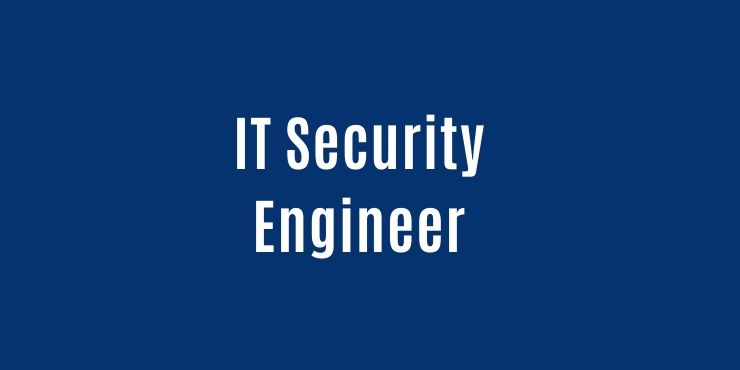 Where an information security analyst works more on the offence side of cybersecurity, an IT security engineer will work more on the defensive.
An IT security engineer designs develop and implement secure network and system solutions to prevent hacking, cyber-attacks, and any on-going threats to security.
Engineers also deal with resolving security intrusions and breaches and recommending the necessary enhancements to software to prevent them from reoccurring.
If you enjoy the development and design portion, then a career as an IT security engineer may be a good option for you.
Regardless of which career path you choose, they all offer great potential for growth and no shortage of possibilities.
Whether you prefer to work behind the scenes as a developer or on the front lines as an analyst or penetration tester, there is a job role out there that will fit your passion and skill set.
Cybersecurity experts are in high demand within every industry, and that demand will continue to increase. There has never been a better time to become a trained cybersecurity professional and start building your career.