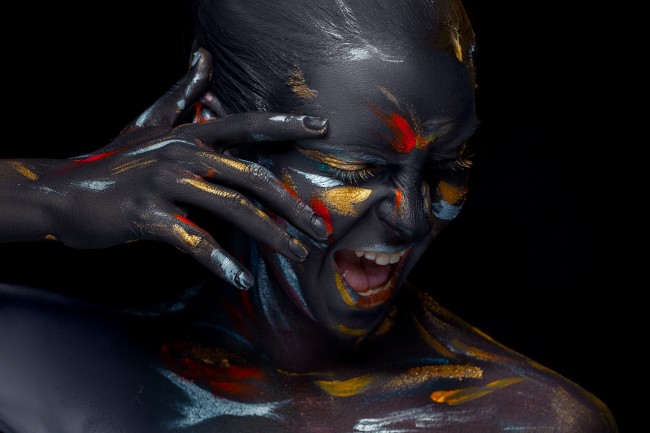 In recent years Artificial intelligence has had a significant impact in the art industry. It truly has the potential to revolutionize the way how artists/graphic designers work. AI tools are making art creation more accessible to people with little to no artistic experience.
AI provides artists with new and innovative ways to generate art, including digital painting, 3D modelling, text-to-image and image-to-image generators and many more. 
AI tools can also help artists with color correction and photo editing, and can also generate entire pieces of art. With the help of AI algorithms artists can now create realistic textures, patterns, abstract designs and mesmerizing images. 
AI-powered tools are a boon for new graphic designers who are struggling to find innovative ideas in their work. AI tools can automate repetitive and time-consuming tasks and help artists to focus on more creative aspects of their work.
AI tools are also changing the way art is bought and sold, by providing new opportunities for artists to showcase their work and reach a wider audience and making it easier for art buyers to discover and buy art works.
Best AI Tools For AI Art Creation
1. CF Spark: 
Creative Fabrica Spark is the first text to image tool from Creative Fabrica. CF Spark is one of the best AI tools for artists and creatives helping them in creating images for every craft project based on a written prompt of what they want to create. The tool uses advanced AI algorithms to generate the art.
CF Spark tool is free to use and users can simply log in and obtain 10 credits to create the images they want. Users need to upgrade to the all access plan which costs $9.99 (now with the special price of $4.99) per month to get unlimited access to their assets including credits to produce images with CF Spark Art.
Go to tool: https://www.creativefabrica.com/spark/ai-image-generator/
2. Jasper Art:
Jasper Art is also one of the best AI art tools that uses artificial intelligence and machine learning to generate images based on the input text description.
Using Jasper Art users can create 3D animations, paintings, drawings, video thumbnails, website images and sketches with a simple input. To use Jasper Art AI tool users must pay $20 per month/per user.
Jasper Art is definitely one of the best tools available to generate high-quality images if you don't have the time to create attractive images.
Go to tool: https://www.jasper.ai/art
3. ImagenAI:
ImagenAI is one of the best and most popular personalized photo editing tool that uses artificial intelligence (AI) for individual photographer's and graphic designers. Photographer's can quickly and easily make bulk edits to their photos or entire catalogs.
ImagenAI desktop app supports both Mac or Windows platforms. The ultimate goal of the ImagenAI tool was to help photographers make it easier and faster bulk edits. The app seamlessly works just like Adobe Lightroom Classic with features like contrast, exposure, white balance, and texture.
Go to tool: https://imagen-ai.com/
4. NightCafe 
NightCafe art generator also allows users to generate unique art from text prompts in seconds. Using NightCafe artists can generate a variety of paintings, drawings and designs by applying realistic effects.
Users can also use beautiful color brushes and generate hand-made textured artworks. Users just need to give a short text input about the artwork and the NightCafe will take care of the rest. Users can also create visual assets for their social media pages using Nightcafe.
Go to tool: https://creator.nightcafe.studio/
5. Deep AI Art generator
DeepAI is also one of the best AI art tools that offers a suite of tools that use AI to enhance your creativity. With DeepAi AI Art generator app users can create outstanding illustrations from the text input.
Deep AI Art generator app is free and easy to use, and users can generate art in no time. Deep AI uses a neural network technology and pre-trained with millions of images and videos to understand what different words mean.
Go to tool: https://deepai.org/
Conclusion:
There are many other best AI tools for art but we have only mentioned the best 5 and AI tools for art. Let us know your favorite AI art tool in the comment section. We continuously try our best to update the article with new AI art tools.