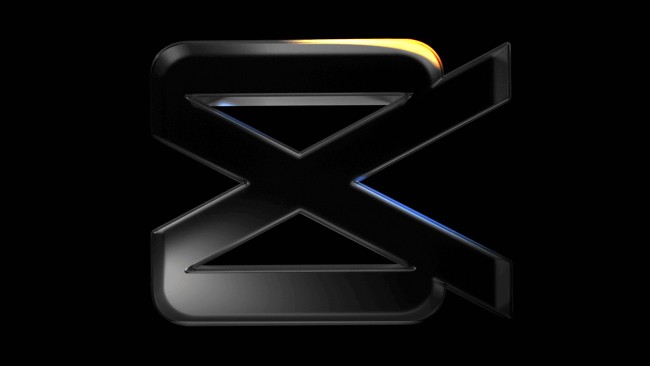 Do you count yourself among those who capture images of anything precious? You probably had a camera on you the entire time.
To edit your films professionally, you should check out CapCut, a free online video editor has never been easier than with CapCut, a free, comprehensive tool that includes everything you need to make professional-quality movies. 
CapCut was made to improve upon TikTok's native video editing tools. The program is advertised as a free TikTok editor and costs nothing.
You may use filters, stickers, speed adjustments, background music, effects, and more on your TikTok videos with the help of CapCut for Android or CapCut for iOS. It also has split, reverse, and other editing features to help you refine your TikTok videos.
Another method that CapCut helps the business sector promote itself is by editing advertising of any kind that will be sold.
Feature of CapCut web
It has been determined that both the Android and iOS versions of the website provide a comprehensive selection of adjustments that may be made to the video's overall quality. When the post has been made, growing its audience is its primary priority, and these will not set you back any money at all.
Division of Labor
To divide a video file, open it, position the playback cursor where you want it to be cut, and choose the Split option. Using frame-by-frame analysis, you can determine precisely when to do the Split in the film, so you won't have to worry about losing any of the action.
Knowing which parts of your video footage you want to utilize will help you make the most efficient use of the split feature. You can add them to the app by hitting the plus sign and selecting the films from your Gallery or Camera Roll.
After they are all inside, you may alter them individually to divide them where you like. Planning is usually the best option since winging it might waste time.
Controls the speed of the video
If you want to change the video's speed by a certain percentage, tap the Speed symbol and select a different multiplier from the drop-down menu. The video's runtime will update in real-time as you adjust the playback speed, which is convenient.
While adjusting the speed, keeping the original video's resolution in mind is essential. A high-resolution or high-frame-rate original is required for slow-motion effects.
For instance, a video recorded at 30 frames per second (fps) may seem smooth and professional when played at a standard speed. Still, it may become grainy and unprofessional when slowed down to 0.1x.
Contextual Video Reverse
The tool is visible and easy to use. However, you can only edit concise films. The reason being, video reverse for concise films may cause the app to freeze or your phone to crash due to the complexity and resource consumption of the processing on the back end. The video you're trying to reverse should be brief, or your phone should have 8GB of RAM or more.
Brief videos with a lot of action benefit significantly from being played backward. If you need to, you may make many clips, flip them all, and then combine them by placing them on separate tracks and dragging them into the desired order.
Music Collection
CapCut includes an extensive library of high-quality, original music and sound effects that you can use in your videos on TikTok without worrying about royalties. Adding an audio track and adjusting its position to match the video is all it takes to include these high-quality recordings in your project.
Filters
You may apply one of many available filters to make your films appear more polished and professional. Filters based on hue, time of year, and other factors, as well as a variety of beauty tools, are available to improve the look of your videos.
If you have several clips with little differences in color or contrast and brightness, filters may help you blend them. If you want to avoid using a desktop editor since you can't modify things in CapCut, picking the correct filters and applying them across the board can help achieve this.
Repercussions
Split-screen, vintage, humorous, dreamy, party and dozens of other visual effects are also available. These modifications add new parts to your movie over the top, making it appear like a professionally edited version.
You can narrow your search for the perfect effect for your video by exploring the sub-categories available within these broad headings.
Verbal and Visual Stickers
Stickers add a lot of fun to CapCut because of how expressive they can be. Virtually all the tools you'll need to give voice to your ideas in an animated fashion are included in your video.
TikTok lets you personalize your movies with cute stickers. Videos also benefit significantly from the strategic use of text. Text with motion graphics draws attention to details in a video that the viewer would have missed otherwise.
It may also be employed for comedic effects, which adds a new dimension to the film and makes it more fun to watch.
Stickers are helpful, but it's essential to use them carefully. More stickers in one scene might be distracting to the viewer. Use them sparingly and only if they are having an impact. Don't bother if you don't need the stickers.
Does CapCut offer storage in the cloud?
Save valuable storage space on your valuable hard drive by storing all of your videos and footage in a secure location on the cloud drive and then uploading your content directly to TikTok, YouTube, or Facebook, absolutely with no cost.
Conclusion
Although CapCut is an incredible tool for editing TikTok videos, Instagram advertisements, YouTube commercials, Facebook ads, promotional films, and so on.
Completing your TikTok toolbelt enables you to easily go from one platform to another and edit and post your TikTok films in a flash from almost any device.
Make the most of the TikTok video editing experience for your audience by using this potent mix of editing tools and letting them know about it.