While planning for the holiday trip, the Hotel stay is very important to the overall trip experience. Customers usually browse thousands of websites to choose the best hotel. They usually check the credibility of the hotel and its services through the yardstick of hotel feedback given by guests.
For a hotel owner, treating guests with an excellent hotel experience will not only provide a sense of personal and professional satisfaction. But also help him to make services of hotel more guest-centric. Here, Hotel Feedback Software plays a crucial role in elevating the brand image of your hotel.
More than 80% of people say that after checking hotel feedback they feel more confident in their travel decisions, and help them to have a better trip. (TripAdvisor)
What is Hotel Feedback Software?
Hotel Feedback Software is a tool that works best for any size of Hotel or Resorts to acquire real-time hotel feedback. It empowers the hotel owners with a quick and advanced way to analyze the feedback and manage the complaints to resolve the issues.
Hotel Feedback Software enables you to capture on-premises instant guest feedback at hotels and resorts through different channels including tablet feedback app, online, email surveys, and SMS surveys. This provides you with the scope of hotel services improvement and makes it more aligned with the requirements of the customers.
Why Do You Need Hotel Feedback Software?
With the rising importance of reviews and feedback, the hospitality industry leaders have started making Hotel Feedback Software a part of their marketing strategies. The hotel feedback collection process not only drives insightful data but also allows you to address negative feedback and resolve the issues to generate positive feedback more frequently.
Apart from this, there are other top 5 reasons to include Hotel Feedback Software in your marketing strategies.
1) Enhances Hotel's Products & Services
Guest feedback is one of the prominent ways to get deep insights into the performance of the hotel's product & services. When you provide a hotel feedback survey to your guest they will provide you with the real-time instant reviews along with the suggestions that can further help you to improve your product & services and make it more guest-centric.
Hotel Feedback Software enables you to take feedback at hotels and resorts using tablets, smartphones or send feedback form link via Email and SMS or print QR code or link on the bill.
Acting on the guests' feedback can help you to streamline your hotel management strategies and improve products & services to meet the expectations of the guests.
2) Measure Customer Satisfaction
When it comes to measuring the performance of your hotel, Customer Satisfaction is the most determining factor. Hotel's performance is correlated to the level of guest satisfaction. So, to gauge whether the hotel's products and services are complimenting to guests' expectations or not, you need hotel feedback software or app.
Hotel feedback platform comprises all the leading customer feedback metrics including Customer Satisfaction Score (CSAT), Net Promoter Score (NPS), and Customer Effort Score (CES) that can help you to get their viewpoints and track the customer satisfaction along with the customer loyalty.
3) Boosts Customer Retention Rate
There are two options left with your unhappy and unsatisfied guests. Either they expect better customer experience or they leave your hotel. Here in this scenario, the Hotel Feedback System works best to determine the level of the satisfaction of your guests. It helps you detect the SWOT in your hotel business and focus on those areas where improvement is required. 
When your unsatisfied guests express their disappointments through negative feedback, an advanced hotel feedback tool automatically notifies you through email to immediately act on it and close the feedback loop before they churned.
Also Read: Six Customer Retention Strategies That Drive Growth for Mobile Apps
4) Builds Strong Customer Loyalty
When you act on the customer feedback and deliver them with the products & services that are completely aligned with their requirements, they'll start becoming loyal to your brand. When you continuously deliver your customers with exceptionally amazing customer experience, a stage comes when they continue to buy your product or service even at a high price.
Hotel feedback tools track customer loyalty seamlessly. It enables you to conduct the Net Promoter Score Survey to measure the willingness of your customers to recommend a company, it's products or services to others. Based on the Net Promoter Score you can easily address your grumpy customers and resolve their issue before they churn.
5) Improves Hotel's Staff Behavior and Hospitality
Hotel's staff behaviour and hospitality have always been the crucial aspects of any hotel's reputation. Both things influence the overall guest experience.
If the guest is happy with the staff members' behaviour and the hospitality delivered by you, he/she will visit your hotel again. They also share positive words of mouth and recommend others. This helps you to enhance the performance of your hotel.
When you hand over staffs' behaviour and hospitality feedback surveys through iOS Devices, iPhones, and iPads or as a touchscreen kiosk, your guests will provide real-time feedback, while their experience is fresh in their minds and they can share feedback at the moment. This will further help you to quickly address the issues and improve the guests' experience.
How to Choose the Right Hotel Feedback Software?
There are various features that can help you to choose the Best Hotel Feedback Software for your hotel. Some of the best features you consider while choosing hotel feedback management tools are: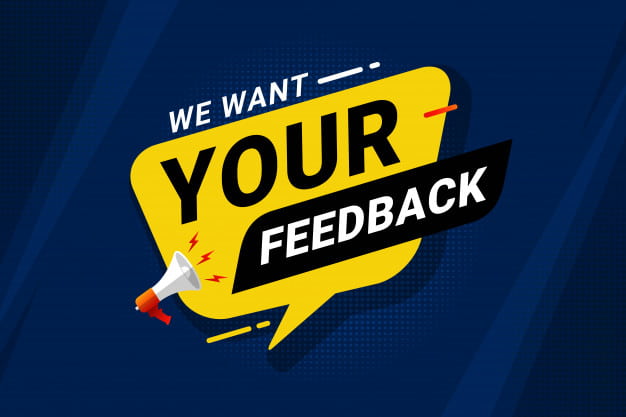 1) Skip Logic & Branching
While choosing any hotel feedback software check whether it provides Skip Logic & Branching feature or not. This Skip Logic & Branching feature allows you to skip or hide a few screens of the survey based on respondents' answers.
Say, if the guest had a bad screen, they could continue to the next screen where you ask them questions about how you can improve. Whereas for customers who had a good experience you can skip the screen.
2) Question Type
Some Enterprise-grade hotel feedback tools allow you to ask only multiple-choice and open-ended questions. But always whether the tool you are choosing helps you to ask different question types.
Varieties in question types including Net Promoter Score (NPS), Customer Effort Score (CES), Customer Satisfaction Score (CSAT), Likert scale, and checkboxes will help you to collect relevant and useful customer data that contribute to the growth of your hotel.
3) Default Survey Templates
If you are short with the time and can't afford to create a survey from scratch? Then default survey templates will help you to create customized hotel feedback surveys with just a few clicks. Consider choosing professional hotel feedback tools that provide you with a predefined library of beautiful survey templates.
4) Integration
Your hotel feedback app is said to be more result-driven and efficient when it is integrated with other CRM, third-party apps, and marketing automation software. There are some popular hotel feedback systems like Zonka Feedback that are easily integratable with some very popular platforms and applications like Zapier, Twilio, Plivo and more.
5) User Management
Before choosing the hotel survey tool always check the user & domain management feature. This feature enables you to add another user to a domain or a new domain to an existing account. This helps you to avoid sharing one access within a team.