Do we even remember the time on the internet, when everything was so much easier? Some of us do, but was it really that much simpler? We had a lot of fun then, but also – we wished that some things were easier to understand.
For example, if you were watching a video in a foreign language you needed subtitles, right?
Nowadays, we're living in the era of digital marketing, and creating content for all sorts of media out there – is a must.
Video content for various social media strategies is the fastest conveyor of the message.
And that is why having subtitles is a necessity. Yes, it's better if the video content is easy to consume, but it is even better when you target the audience properly, and with the right tools.
Discovering new tools for helping you out can be exciting, so always check out what's trending.
But hey, what exactly is captioning? Captioning is when you add text that transcribes the dialogue to the video and what's going on. Life's so much easier with subtitles, right?
So, why are subtitles better?
If we are going to talk about other people's behavior, we should start from our own perspective first.
We all scroll. I scroll, you scroll, everyone scrolls. But sometimes, something catches our eye – and it's usually served with captions. Especially when we have our phones on quiet and we watch videos without sound.
But did we ever wonder, that maybe a subtitle text generator helped us in enjoying our videos? Maybe not, but it's always great to learn something new.
When you are using subtitle generators, you don't have to worry about formatting them. You can customize how they are going to look and also, and you have to possibility to translate them into multiple languages.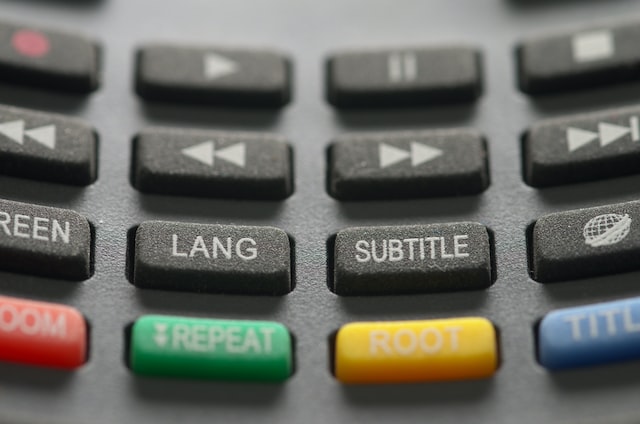 But first, how to choose which subtitles are right for you?
Yes, you can choose! How to know which type of subtitle is convenient for your social media needs? Well, let's see. Even though we have different options, they are quite similar.
---
There are three types commonly used:
Closed captions
Open captions
SDH subtitles
Open captions are the ones we are constantly seeing on TV, in movies, or in videos online. Also, open captions can not be turned off, or on. Open captions are just there and that's it. But before publishing captions, you need to upload a separate caption file to your video.
After that, captions are burned in the video track, and it's not added later. What's great about those, is that viewers can't turn them off by mistake, or don't have to bother to find them in the first place.
With closed captions, you get more control as a viewer. Closed captions are mainly used with video content on social media platforms, such as YouTube, TikTok or Facebook. They're quite easy to remove or to add more text if you find the need to reupload the content.
Closed captions show a lot of flexibility, and that's one of the main benefits, besides they can be created in different range formats.
Just press CC on the video if you want them, or press again if you don't want them showing on the video content.
SDH subtitles
With (SDH) subtitles you get the chance to see a combination of captions and non-dialogue audio, which are useful for people who are deaf or hard of hearing. Because these subtitles are for them, the video is always synced with subtitles and can almost always be translated into different foreign languages.
How to improve video engagement
Work on creating and solving these, if your metrics are low on engagement:
Motivate the audience
Quality video content
Reach the audience
Closed captions for SEO
Accessibility
Let's dissect all of these possibilities, find their meaning and purpose, and after all – how to do it exactly.
A busy life is boosting the engagement
A good thing that comes out of our mobile addiction, is that more people are watching videos on mobile devices. Imagine, you are traveling, or you are on the train, going to work or elsewhere – what are you going to do?
Yes, read a book, of course. But what if you are studying through tutorials, or even preparing yourself for that interview? Especially if you're in a public place, and forgot your headphones, naturally, you'll watch your video with the sound off. We don't want to disturb others, but let's just face it – all of us are watching videos with the sound off.
When you're watching any kind of video, without a sound, you can rely on a message you want to hear – through subtitles or captions.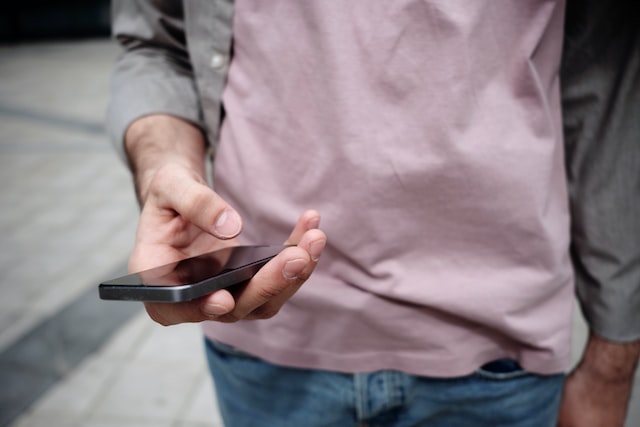 Stop the endless scrolling
Do you know what the funny thing is? Subtitles are there to get your attention.
In our nature we are visual people, no matter how busy we are.
How to catch people's eyes? Add the captions in the first few seconds of your video, and the magic can begin, especially if it's combined with eye-catching visuals inside of the content.
When you add moving captions to your video content, you're genuinely improving the focus on the matter, and the audience is watching your content, no matter how long the videos are.
Also what helps with the focus of your audience, is the understanding of who is your audience and how to produce better quality content for them. When you motivate them with small but important details like these, you can be sure they are going to stay for more awesome video content.
Create video content, that people want to watch
If we put ourselves in the shoes of a video creator, we all think it's a very fun thing to do.
Most of the time it can be, but remember that every job has its ups and downs, and that's reality.
No matter how creative we are, it can be scary when we realize that we need to nourish it and feed it with inspiration. When we want to produce quality content, we need to respect the minimal amount of standards. There are many video editing applications that can be very helpful.
Even though you may be a videographer, you should also have social media skills and knowledge about branding.
Extend your audience
When we're done editing our video, and it's ready to go out in the world – we need to ask ourselves: Who's the audience? But also, to target the people who can be potential consumers.
There's something beautiful in content creation when it can be consumed and watched by various different people, all around the world.
They can watch with sound, or without it. Just add subtitles, and you can conquer everything. With little tricks like that, there are no more language barriers that can stop the message you are trying to send.
So, do you want your video to be found, but also to keep them watching? Easy-peasy. Just remember that closed captions are audio and time-synchronized text with your video. And that text is readable with search engine bots. 
Also, use keywords you want to rank for. And remember, the keywords must be relevant.
When your video is recognized and indexed in search results it's easier for the audience to reach you faster. And when they reach you, you're intriguing them to stay for more and discover your other content.
Simply as that, you're boosting video engagement because you keep viewers engaged to spend more time.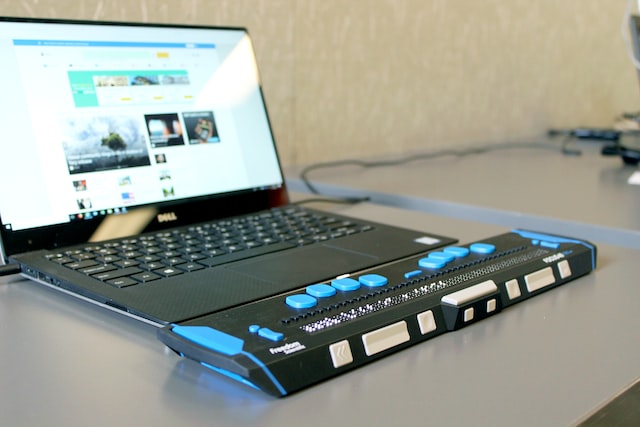 Is the video content accessible?
Think about the people who are deaf, or have trouble with hearing – by making your video accessible. How, do you wonder? The easiest way is to add SDH subtitles or captions. Just to be aware, you should take care of the readability of those, and the accuracy of the translation.
Perhaps it is best if there are no flashes in the video as well. We should take care of people with other disabilities, such as epilepsy – so watch out for flashing images, and use photosensitive tools.
Let them hear with their eyes
It sounds like a paradox, but it isn't. Just remember how many times you were watching an old movie or even something that had an unrecognizable dialect in a video, and you relied on your eyes.
Most of the video content you can see on social media can get a double audio, mixing up with the song on the loudest volume and you can't understand anything. It can happen because sometimes video creators don't pay attention to the audio quality.
Now that we have learned about different types of subtitles, and how can we use them for boosting engagement on social media, it is definitely easier to breathe.
In every job or situation, we can find missing pieces of information that can be crucial for us. That's why it's important to always educate yourself, tune in to those long tutorials, and educational talks, and write something down that we find crucial for our knowledge.
The good thing about it, even if we missed a second, or didn't understand what the teacher wanted to say – we have our subtitles to help us out.