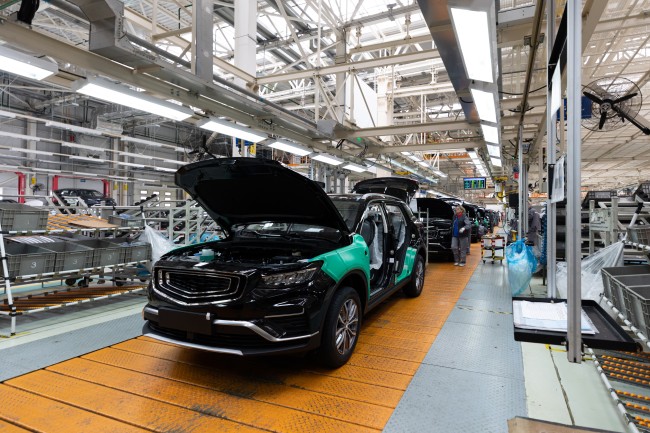 There are so many innovative ways that car manufacturers are incorporating technology into their future cars that it can be hard to keep up. All of these changes are making cars safer, more reliable, and a little more expensive.
If you want to save money on a car though, then you may want to check out salvage vehicles for sale, where you can pick up a newer car with the latest technology for less money than going to a dealership.
While used cars don't always have the most up-to-date infotainment systems, you'll find cars with high-tech safety features that have been around for some time.
Here are some ways that technology is transforming the auto industry in 2023:
How Technology is Transforming Auto Industry
1. Electric Cars
Most auto manufacturers are moving towards EV models of their popular cars and trucks. If they want to compete in today's market, they need to move away from gas-powered engines and look towards hybrid or all-electric vehicles.
Ford has the Lightning F-150 truck; Nissan has an all-electric Ariya; and Porsche has the Taycan. The one problem that manufacturers need to fix is the battery.
In some cars, the battery is only good for 100 miles or so on a single charge, and some batteries can take hours to recharge. To make electric cars feasible, the batteries must last longer or charge faster. Both of those issues are what keep EV engineers working hard to find a solution.
2023 will not be the year that gas engines go away completely, but it will bring everyone closer to a day when they fade away.
2. Autonomous Driving
While the self-driving cars of today are not prevalent on the roads, there are many places where this technology is being tested on actual roadways.
According to the National Highway Transportation Safety Administration (NHTSA), manufacturers are already using roads and highways in the United States to test their automated driving systems.
Many of the roads being tested are at street level, but there are a small number of highways and freeways, and a few tests that did not specify where the cars were used. Many of these tests were shuttles and passenger cars, but some were tractor-trailers and heavy trucks.
The tests are all self-reported, and there were in-vehicle safety operators in the vehicles.
While there is a long way to go for completely autonomous driving, many of the latest safety features use the same camera/radar combinations that are used in autonomous driving technology.
3. High-Tech Safety Features
Between the new cameras and radar systems in the latest cars, safety features have come a long way in the last few years.
Rather than having these systems be features of the higher-end cars or the upper models, most of the base cars have sophisticated safety infrastructure that includes Lane Depart and Front-End collision avoidance alerts.
For the upper trim level cars, there are additional cameras and radar sensors that can deliver adaptive cruise control that senses slower cars and adjusts the speed, and sensors that detect a drowsy driver. 
The Drowsiness Detection System works with the Lane Departure to determine whether or not a driver is drifting in and out of the lane, which can indicate a tired driver. In advanced safety systems, the vehicle may take corrective action to keep the car centered in the lane.
Automotive News reports that some manufacturers are experimenting with adding outside microphones to the safety suites that can detect sirens or other commands from outside the vehicle. These microphones are made to work with automated driving and safety systems.
4. V2V
With the talk of the Internet of Things (IoT), people tend to think of Siri, Alexa, or a Smart House, but when it comes to cars, Vehicle to Vehicle (V2V) connects vehicles to other vehicles and other communication centers.
This type of wireless connection serves to send information that can assist in case of an accident or diagnose and prevent breakdowns, as well as help prevent crashes and traffic congestion.
NHTSA has been working with manufacturers to develop a system that can be used to create 360 degrees of awareness around the vehicle. This safety software can determine crash threats as they happen and alert the driver through audible, visual, and tactile messages.
It can detect weather events and terrain changes too. NHTSA states that this type of technology could have prevented 615,000 accidents, and saved 1,366 lives.
Wireless connections from cars can also alert drivers to pending engine problems or other issues with the drivability of their vehicles, which can help prevent breaking down along a road or causing an accident.
Conclusion:
So many changes are coming to cars and trucks in the next year that include these types of technological advances, but some other changes include the ability to 3D print car parts, upgraded infotainment systems that rival your home system, and AI assembling your new car. These new cars look amazing.