Technology has become a part of our everyday life for good, and its development is faster than ever. Nothing indicates that this will change in the coming years.
Therefore, if you are just planning your career path, you should consider a career in the technology industry, for example as a software developer. In this article you will find information about this career path and tips on how to get started.
According to "The Future of Jobs Report 2020", among the 20 professions with the greatest demand in the coming years, as many as 11 are related to technology.
Among the most sought-after tech specialists on the labor market in the coming years are: Data analytics and scientists, AI and Machine Learning Specialists, Process Automation Specialists, Digital Transformation Specialists, Information Security Analyst, Software and Applications Developers, IoT specialists, Database and Network Professionals, Robotic Engineers and FinTech Engineers. 
So who is a software developer?
A software developer is a programmer who writes the source code for mobile or web applications. There are many programming languages and frameworks that he uses in his work.
A software developer can be an expert in many technologies or know only the one that is required in his specialization. There are software developers who work on web or mobile applications or those who work on the front-end or back-end layer of the application.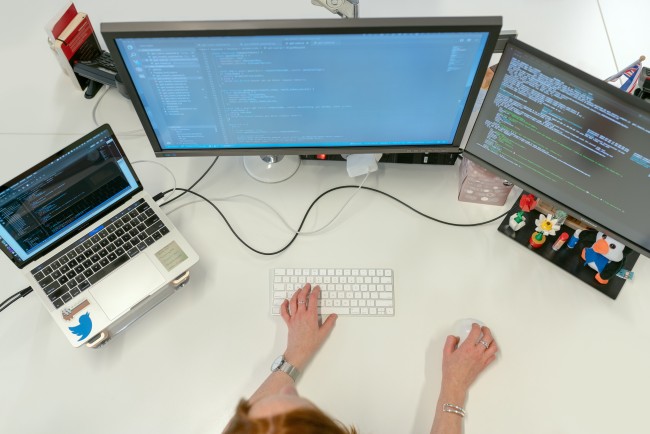 What you should know about a software development career
When deciding on a career, it is worth knowing the pros and cons of the chosen field. To help you make a decision, we looked at aspects such as general pros and cons, specializations and programming languages, industries that use the services of software developers, as well as earnings and possible forms of cooperation.
General pros of working as a software developer
One of the most frequently cited arguments for working as a software engineer is high earnings. They differ depending on the technology, but also the labor market.
For example, a Java developer in the United States earns an average of over $100,000 a year. Of course, not all Java Developers earn the same, but if you gain experience and the right skills, such earnings are more than possible.
Another advantage of this profession, apart from earnings, is undoubtedly the high demand on the labor market. Companies employing software developers themselves seek candidates by submitting further offers and tempting them with benefits. If you're good at what you do, you don't really need to worry about unemployment.
As the software developers themselves say, it is an interesting and challenging job that often challenges your skills and gives you a lot of room for self-development, and opportunities for professional advancement as well. You can be just a programmer, a software architect or a team-lead who supervisors the work of a project team.
Teams in IT companies are most often composed of young people, including the board. Therefore, if you value free communication, no dress code or corporate structure, this may be the right career path for you.
Other advantages include modern offices, but also the possibility of remote work and a system of benefits.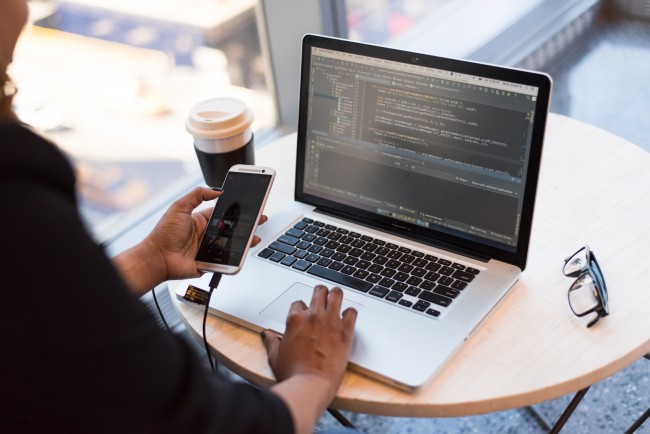 General cons of working as a software developer
However, not everything is so colorful in the work of a software developer. The most common problem associated with this profession is burnout caused by constant stress and repetitive work sitting at the computer.
Working in an IT project can be stressful, and a large responsibility can be devastating for the body in the long run. 
How to start work as a software developer?
There are many ways to start. The best developers are those who start learning programming on their own at an early age from materials available on the web, which are already plenty.
Companies offering software development training programs also help in finding a job after the course. However, the best way is to get an internship in one of the software development companies, because it gives you a chance to gain an experience, so desirable from a full-time programmer.
Among the types of software developers, one can distinguish those dealing with mobile technologies, such as Kotlin, Swift or Flutter.
The first two are used by Android developers and iOS developers, and the last one is used to create cross-platform applications. Web application developers use programming languages such as React, Vue.js, JavaScript, PHP, and HTML.
Software developer with an industry expertise
An element that can increase the value of a software developer on the labor market is industry knowledge and experience in development of a specific type of project such as financial app, e-wallet, cryptocurrencies exchange office or banking app.
The work of a fintech software developer requires specific technical skills, but also an understanding of the business side of the application or skillful work with the client.
It may be similar or completely different in other industries. In turn, in the iGaming and sports betting software development industry, the ideal candidate should have a range of soft skills, such as mathematical skills, the ability to think logically and solve puzzles, or the ability to analyze data. Other challenges will be faced by candidates dealing with technology for transport, medicine or sports.
Time to choose
Now as we believe you have at least a general overview of the software developer's career path. It's up to you in which direction you want to turn, but as a suggested first step you should try to google different technologies and try coding on your own.
When you feel that is something for you, get an internship in a software development agency.
Also Read: