Today nothing is possible without the power of social media, and especially a platform like Instagram which has become a goldmine for all kinds of businesses.
Instagram has become a top platform for advertisers, brands, and consumers alike with more than 1 billion users, with 90% of them now following a business. So, if you want to update your marketing strategy, you better create an Instagram business account to help you grow.
Below are a few simple ways how you can update your marketing strategy.
Grow your followings
Simply put, your Instagram profile is nothing without a good following base. If you want to have a successful marketing strategy, you must find ways to grow Instagram followers since it won't be easy to generate sales without them.
You need to figure out who's your target audience and how to persuade them to follow your profile. You can look for growth services that use a system offering to find organic followers that are most likely to engage with your unique content, and steer away from bots and fake users.
Define your marketing goals
You can't expect your profile to get recognition unless you know what exactly you're trying to build. Figure out whether you're looking to create an online presence for your business, establish your brand as an industry leader, or sell products directly from the app.
But remember that once you know what your goal is, it will be easier to grow your Instagram strategy. It would be best to do your research and spend some time on Instagram to help you get inspiration for your business strategy.
Optimize your profile
You need to convert to a business profile to be able to highlight additional information like industry, location, email address, and phone number as part of your bio. Also, business profiles have access to analytics that helps you see how followers interact with your account.
Next, you should create a hashtag to encourage your followers to tag your brand. Another important thing would be to think of a compelling Instagram bio and choose a 'gram-worthy profile picture.
Create appealing content
Creating content is the main part of your Instagram strategy. Instagram offers creative freedom, making it one of the greatest marketing places on social media.
Some of the best types of content that are most appealing include eye-popping imagery, behind-the-scenes posts, videos, stories, reels, quotes, and text-based images, and many more.
For example, beauty brands usually use IGTV to showcase their skincare routine which is a great way to promote their products.
Although Instagram is mostly a visual medium, remember that your brand voice is as important as your brand look. The captions can be long, so you can use them for whatever you like from detailed storytelling to a short caption using only one word.
The best length for Instagram captions would be 138 to 150 characters for organic posts, and less than 125 characters for Instagram ads. Note that hashtags are a key way to increase your discoverability and visibility, so choose ones that are relevant, specific to your niche, and don't encourage follow or like-swapping.
Engage by doing lives, posting stories and reels
If you want others to engage with your profile, you must entice them to do so yourself. Focus on posting quality content, but don't ignore comments and interact with other profiles and your followers.
You can do this by regularly creating engaging stories, reels, and an Instagram live from time to time. Sell digital gift cards and promote giveaways to interact with your followers and increase your strategy. You can also build anticipation for a product launch by using the Countdown sticker which your biggest followers will appreciate.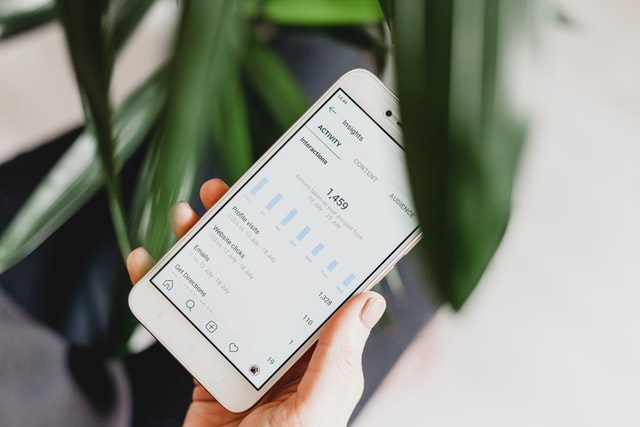 Instagram ads and promoting your profile
Running an Instagram ad is one of the best ways to get your content recognizable to a new audience. Based on what you want your audience to be, you can target ads based on location, demographics, interests, and behaviors.
Promoting your Instagram profile depends on your engagement and how you share it on other social media platforms. You can prominently feature your profile on-site whether it's a feed of your followers' photos or social buttons, your customers should know that you're active.
In closing
Some of the most popular ways one can update their Instagram marketing strategy include posting at the right time and partnering with other influencers. These strategy points alone won't help you promote your profile better, so you must include the other ones as well.
Remember to always stay informed of new social media tricks and always strive to be more creative and increase your brand promotion.