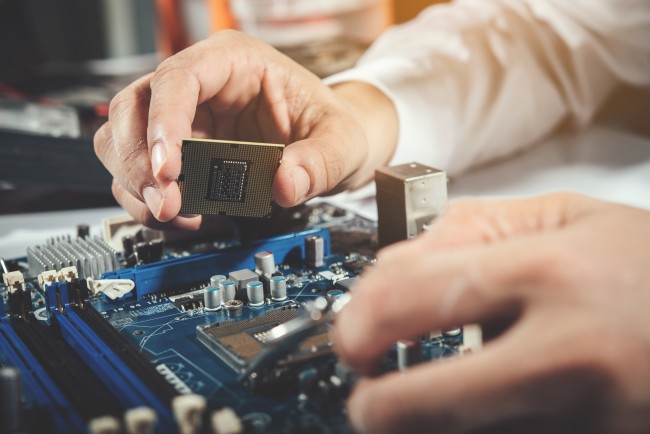 Are you looking to capitalize on the growing demand for tech hardware? If yes, get ready for an incredible journey. A report by MarketsandMarkets suggests that the global computer hardware market size is expected to reach a whopping USD 439.37 billion mark by 2026.
But more demand translates into more companies offering new and cutting-edge products, so you should be ready to beat the competitors.
The best piece of advice is to chart a viable strategy and roadmap to make the most of the opportunity and stay ahead of your competitors right from the outset.
While there are no shortcuts to starting on the right foot, you can experiment with a few tactics and find the right approach that works for you. Here are a few proven tips new hardware sellers can follow to establish a stronghold in the IT domain.
Know your products
As a tech hardware seller, you can explore a broad range of products, from computers to tablets, monitors, mobile devices, graphic cards, processors, memory modules, and accessories such as phone cases and screen covers.
Having a good understanding of the products you deal in puts you in a better place. Dig deep into the technical specifications, benefits, and features of each of them. It enables you to answer questions and explain to buyers why your product makes a perfect fit for them.
Stay ahead of industry trends
The tech hardware industry is constantly evolving, and hardware products are no exception. Staying informed about new brands, new models, and the latest trends gives you a winning advantage as a newbie in the landscape.
You can gain up-to-date information from industry-leading publications, attend niche-related conferences and events, and stay in touch with other professionals in the field.
Build relationships with suppliers
Another tip for new tech hardware suppliers is to build strong relationships with suppliers. Look for a global sourcing platform to connect with wholesalers dealing in a variety of products.
For example, you may want to add a 4k curved gaming monitor to your portfolio to make the most of the demand for the product. A solid supplier base enables you to procure the products you want at the best prices and pass on the savings to your customers.
Foster customer loyalty
Besides investing in supplier relationships, you must also foster customer loyalty. Since the domain is highly competitive, loyal customers are essential to surviving and thriving. They lead to repeat business and referrals in the long run.
Go the extra mile to understand your customers' needs and expectations, as it gives them a great first impression. Also, offer personalized recommendations as they are more likely to convert.
Provide reliable after-sales support
After-sales support matters a lot to people buying the hardware because they need help with installation. Further, they often require technical support over the years because hardware glitches and issues are common, even for seasoned users.
Providing reliable after-sales support can set your new business apart and increase customer satisfaction in the long run. It also creates trust and makes people stick with your business.
Tech hardware products are in demand, and new businesses can get a great start in the industry. But you must take a strategic approach to stay ahead in a competitive market and build strong customer relationships. Follow these tips to get a head start and stay on top.