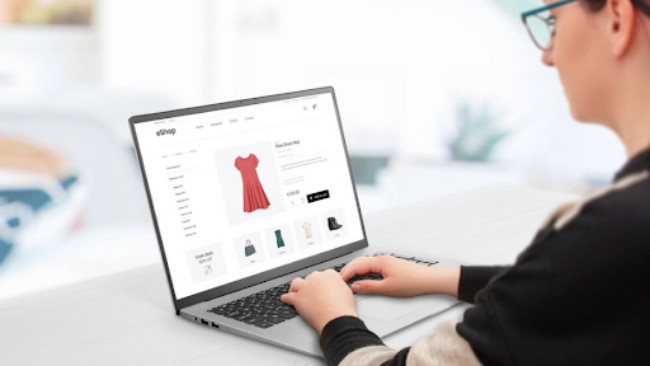 One of the things that has worked in E-Commerce's favor after the pandemic is that more people favor online sales. According to research by Statistica, e-retail sales in 2021 reached $ 5.2 trillion, and the forecast is that the numbers will spike by 56% till 2026. So there has been no better time for aspiring business owners to start their e-commerce business than now.
The digital marketplace is bustling with new brands every day. Every entrepreneur knows that more opportunities are opening up which are both successful and sustainable. The catch here is the competition, which is increasing rapidly and not all businesses are able to withstand it.
Many incur heavy losses initially and immediately shut shop, while others make themselves profitable enough to withstand the worst. In this competitive landscape, if you want to taste success in e-commerce, the following are a few key strategies to pay attention to.
10 key factors that ensure e-commerce business success in 2023
Entrepreneurs can't be in a profitable stage only by focusing on one aspect of the e-commerce business. Similarly, there are no fixed standards based on which profitability can be measured. However, the below-discussed factors are part of the holistic strategy for success in e-commerce.
1. Create buzzworthy content
Of all the elements that constitute an e-commerce business' identity in the virtual sphere, one unmissable component is content creation. You need the best email marketing software for e-commerce, where you can send valuable information to your customers from time to time.
Similarly, send newsletters to inform them about offers, discounts, special previews of products before release, and so much more.
Blogs and articles are a must on your websites, while videos and posts are on social media. With content marketing, you are not only adding more potential purchases but also building customer loyalty.
2. Put in efforts to build your store
Setting up brick-and-mortar stores is time-consuming and more challenging. However, you need to put in equal efforts, if not more, into setting up your business presence online.
Before starting and during operations, you must always focus on building an online identity for your e-commerce store. Research where your target audience spends most of their time and set up your virtual store there.
For example, if it's Instagram, then share posts and stories promoting your IG account so that more people come across your brand.
3. Target your niche
Closely related to point number 2 is this one where your target audience (TA) is emphasized on. The open secret to success in e-commerce is keeping your TA engaged.
Instead of going haywire on all platforms trying to get the attention of everyone, it's better to narrow down your customer base and work on meeting their need.
Take time to understand their interests and pain points, and position your brand in their bandwidth accordingly. Your USP must stand out so that the rate of repeat consumers, sales, and customer loyalty keeps increasing.
4. Be mobile-friendly
As per Outer Box, 79% of smartphone users have made online transactions using their mobile devices in the 2nd half of 2022. The numbers say something: you need to have an e-commerce website that is user-friendly and super responsive.
A user-friendly e-commerce site will make the shopping experience enjoyable for everyone. A responsive website will boost sales and improve the success rate. Therefore, make your e-commerce business site compatible with mobile devices and you're good to go.
5. Place your user in focus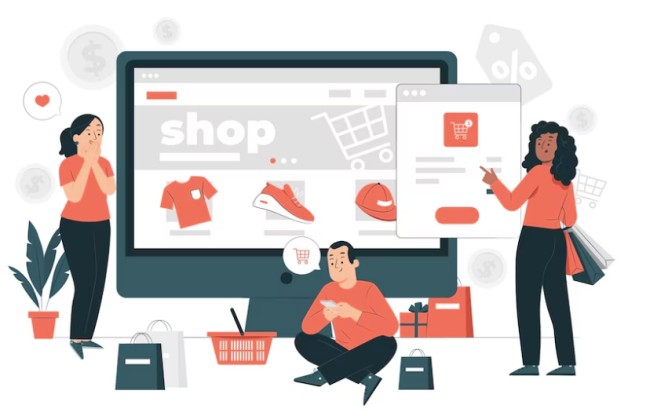 The biggest limitation of running an e-commerce business is that you will not be able to give your customers a chance to experience the product in its tangible form before purchasing it.
Most users prefer to touch or feel it before making an informed decision. To make up for this, you need to come up with better customer-centric alternatives.
For example, higher discounts, free shipping charges, an easy checkout process, recommended products, and more can spike the buyer's interest in the products you're offering.
Social media marketing is the most effective way to get your audiences to notice you. Brand awareness and lead generation are possible through social media. Platforms like Facebook, Instagram, YouTube, and so are your go-to options if you have identified your niche audiences.
Since most e-commerce brands do the same, differentiating your brand on social media is tricky. Therefore, create unique campaigns and bring in quality leads so your sales funnel becomes profitable.
7. Leverage using e-commerce tools
If technology isn't your forte, paying and using existing e-commerce tools is better. Multiple tools are available in the market, which can be used depending on your requirements and goals.
After making sure that your basics are right, you can explore more options that will improve the quality of your services. Competitor analysis, e-commerce marketing, website building and analytics are a few tools you can use to get additional work done on your e-commerce business.
It isn't absolutely necessary to use every tool available, but only those that guarantee success in your business operations.
8. Strike balance between product and price
When it comes to the products you offer, the profits earned after each item is sold matter the most. Higher-priced ones can be shipped within the earned revenue, while lower-priced things may cause more loss than profit.
Also, take into consideration the other costs, such as packaging. You can set a quantity limit or accept only bulk orders when your business is nascent. Once you have a steady revenue flow, you can find the best product mix and build on it.
When optimizing your packaging strategy, consider investing in custom mailer boxes for your business, as they can be tailored to your specific needs and branding, potentially enhancing your overall product offering and customer experience as your business grows.
9. Minimize supply chain inefficiencies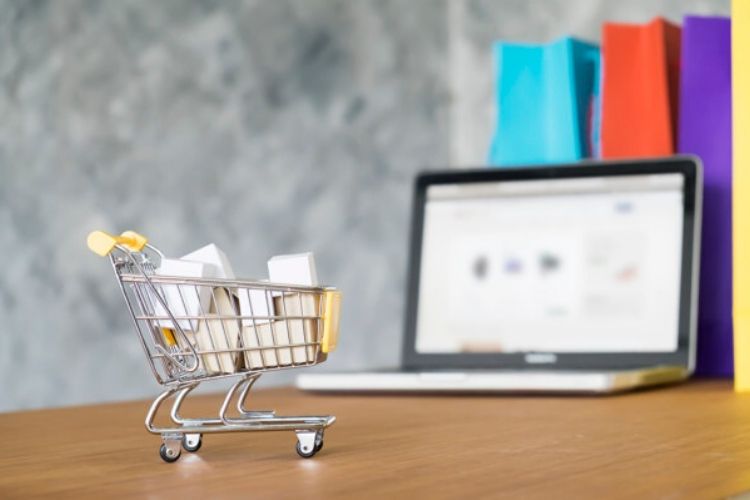 Order fulfillment is another significant factor in the e-commerce business sector. If your customer notices a slight chance of not receiving their product as per their timeframe, they will immediately shift to another brand.
Fulfillment costs can be high if each customer's demands are to be met. Instead, you must ensure that stocks never run out, returns are minimal, and orders are delivered timely, as promised. This will elevate the shopping experience of customers and will bring them back to your brand.
Streamlining your sales operations is crucial for business success, and one effective step to consider is collaborating with an order fulfillment company.
The benefits of such a partnership are numerous, including improved inventory management, enhanced customer experiences, and the ability to accommodate rapid growth.
By choosing to streamline your sales with a fulfillment company, you can optimize your business operations while simultaneously providing a more efficient and satisfying experience to your customers. This strategic move can help you focus on core aspects of your business, ultimately leading to increased efficiency and profitability.
10. Be receptive to newer ideas
There is no one-size-fits-all solution in e-commerce. Brands keep learning what suits them best with time. Similarly, for your e-commerce business, you need to keep testing the waters before taking further actions.
Technology and tools will keep evolving, and peoples' tastes will keep changing. So you need to be on your toes to see what changes need to be made to stay relevant. Experiment and evolve to make your e-commerce business more successful.
From strength to strength
Being successful is every entrepreneur's dream, and with these 10 strategies, you are one step closer to achieving your definition of success.
Focus on building brand identity, enhancing customer experience, and improving customer retention, and everything else will follow. Rise above the competition and keep building your e-commerce brand's profitability. There are still miles to go before you sleep, but each mile will be worth it.