With the development of modern technology, video content is becoming more and more popular. Thus, many people are enthusiastic about engaging in this activity to promote their brands.
Videos come in a wide range of styles, attitudes, and techniques; depending on the context of your brand's image, you can choose significantly.
One of the best tools used for video creation is the online screen recorder. Wave.video offers this tool for more innovative and powerful videos to help your brand or business. In addition, you can explore many options and tools to increase engagement and leads when you post your video to different platforms. 
Top Video Trends to Watch in 2023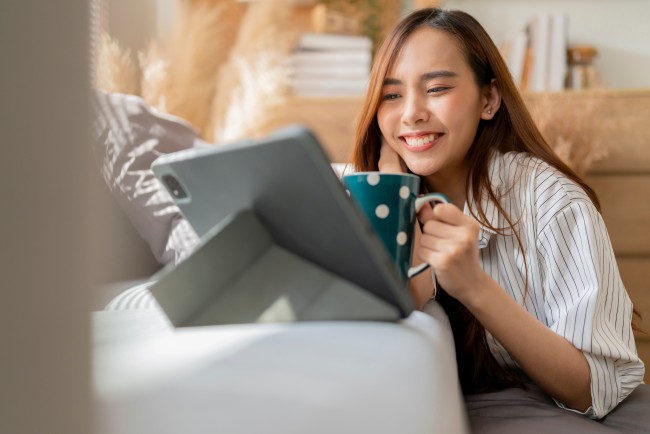 1. Consider the Live Video
Real-time footage, also called live video, is more captivating. People spend more time watching and engaging with live videos like on Facebook than recorded videos.
According to statistics, over 80% of businesses use Facebook to post video content, and Facebook Live videos generate roughly three times as much interaction as regular videos.
Several platforms have added live videos, including Twitter and TikTok. Brands find it more engaging with their target market when doing live videos.
Businesses can conduct in-depth discussions with influential people in the field. They can also answer questions. Live videos are an excellent way to connect with their audience.
2. Consider Behind-The-Scenes Videos
BTS videos, or behind-the-scenes videos, are another trend in video marketing for 2023. Content that takes place offstage, such as the preparations for a performance or the creation of a product, makes it more exciting for audiences.
In addition, introducing the people and processes behind the business can increase consumer engagement and loyalty.
Try to share behind-scenes glimpses of your company's operations by conducting interviews with staff members at times of the day.
Also, present difficulties encountered by the company while promoting your product or services. According to statistics, 87% want to see more behind-scenes videos from businesses.
3. Consider Short-Form Videos
The platforms TikTok, YouTube Shorts, Instagram Reels, and Snapchat have the most popular short-form video trends. Short-form videos typically feature social challenges, music, and dances of this nature. Brands should produce entertaining and upbeat content.
As a result, expect more companies to use short-form video content to connect with customers in the coming years. Because of the positive rate it shows, for instance, TikTok produces over 1Billion monthly active users globally. It widens the opportunity for many businesses and business-like personalities.
4. Consider Silent Videos
In 2023, there is also a trend anticipated to gain popularity: silent videos. Marketers use context, subtitles, and other "non-audio" techniques to deliver information about their brand. For example, according to research, many people prefer to watch Facebook ads that are non-audio.
People enjoy watching brands with silent content not because they have hearing problems but because it is more convenient for them.
In addition, they enjoy reading the captions on videos whenever they are, for instance, on public transportation. Furthermore, about 70% of businesses claim that their creation of videos has dramatically expanded over the past few years.
5. Consider User-Generated Content (UGC)
User-generated content is one of the major social media trends for videos (UGC). Furthermore, it will continue to rise in the future. Therefore, real consumers of your product discussing it and its good impacts on their life are known as user-generated content (UGC).
UGC filming could feature a testimonial or product demonstration based on your target audience. Consumers find UGC to be honest, which helps it stand out. The TikTok videos and related features on other platforms make it more critical to produce original content.
Customers are 2.4X more likely to find user-generated content (UGC) authentic than branded material, according to a Stackla study. In addition, it shows that 90% of consumers see authenticity as a Key aspect in deciding which brands to support.
Takeaway
The use of video trends that will be utilized for your brand may be overwhelming. However, 84% of hiring managers say video production skills are critical when looking to fill a marketing position.
Additionally, more than half of all consumers report that seeing product videos has influenced their final purchase decision.
Almost 90% of workers feel that using videos has improved their team's ability to work together and increased productivity. It is because most viewers would rather watch a video than a TV. So, take advantage of all these trends to achieve your brand's goal.