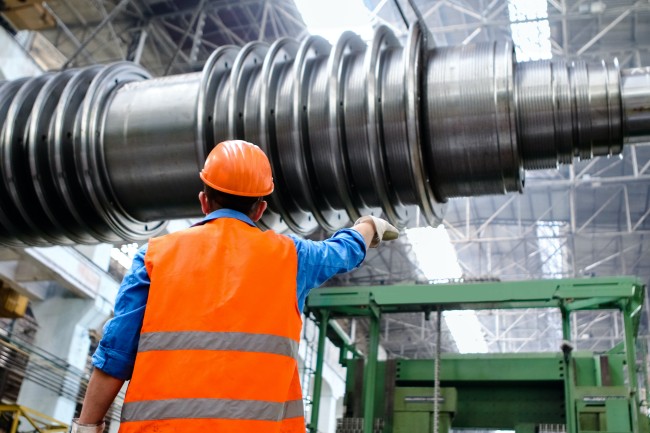 Although manufacturing is a traditional business vertical, much has changed after the recent pandemic. The COVID-19 crisis highlighted the value of agility and the ability to pivot for the industry. Manufacturers were quick to adopt remote operations, which never seemed a possibility in the past.
The crisis proved to be a blessing, leading to an industry-wide transformation. A Forbes article states that the industry will see more smart factories leveraging the power of the Internet of Things (IoT), Artificial intelligence, automation, and digital twins in 2023.
According to statistics, the global smart manufacturing market revenue will reach $108.9 billion in 2023 and cross the $241.0 billion mark by 2028.
Not keeping pace with the tech trends can leave your manufacturing enterprise far behind your competitors. Moreover, it means missing out on opportunities such as higher output, greater productivity, and better control over labor shortages and supply chain.
But achieving innovation is easier said than done. It requires a strategic approach because unplanned moves can lead to failure. Here are a few actionable strategies for manufacturers looking to embrace innovation through technology adoption:
1. Define Your Innovation Roadmap
Gartner notes that 36% of manufacturers realize above-average value with IT spending in digitization. Despite the encouraging numbers, it is easy to miss out on the benefits of innovation just because you don't have a roadmap.
Before brainstorming and experimenting with manufacturing technologies, you must have a clear vision of your goals, timelines, and budgets.
Asking the following questions can help you create a realistic digital transformation strategy for your business:
What are the problems you want to address with technology?
Are there any opportunities you want to seize, such as higher output, less wastage, or energy efficiency?
What value do you want to create for your stakeholders and customers?
How will you measure the performance and impact of your innovation initiative?
Drawing a well-defined roadmap that aligns with innovation goals gives you a head start. You can rely on it to communicate your expectations, focus your resources, and evaluate your results. Also, consider your budget to prioritize processes and modernize iteratively.
2. Collaborate With External Partners
Innovation never happens in isolation, specifically when technology isn't your core area of expertise. Manufacturers rarely have technology skills or resources, so it is essential to collaborate with external partners.
By engaging with experts, you leverage their expertise and adopt new technologies to modernize your processes.
Consider working with an automation solution provider to automate your operations with the right tech package. You can adopt solutions like precision machining, sheet metal fabrication, turnkey assembling, and product integration to fine-tune your process.
L&T Precision highlights the significance of collaborating with a partner offering expertise, technology, and full-service manufacturing solutions. Such partnerships can help manufacturers thrive with agility and successfully bring products to market.
3. Ensure Employee Buy-In 
According to McKinsey's research on organizational transformations, even the best initiatives may fall short due to the absence of employee buy-in.
After all, your employees are the end users of technology, so they should have the skills, knowledge, and insights to implement improvements. If they are not happy or keen to adopt innovation, there is hardly a point in adopting it.  
Fostering innovation requires involving your workers in every stage, from generating ideas to implementing technologies, and testing and scaling solutions.
Additionally, you should give tools, resources, and training to align with the new technology-driven processing. Incentivizing people to adopt innovation and encouraging others to do the same is also a good idea. 
4. Experiment, Learn, and Adapt
Research shows that innovation is fraught with uncertainty and risk. The threat of failure runs high in a traditional industry like manufacturing.
For example, automation can speed up the production process, but it can deprive your products of personalization. That's risky if you sell unique products to discerning clients looking for personalized products.
Adopting a mindset of experimenting, learning, and adapting is the key to a successful innovation initiative. You can go a step ahead by fostering a culture of innovation, encouraging employees to try new things and apply their learnings. Adaptability is also about understanding the evolving market trends and customer expectations and pivoting quickly. 
The Bottom Line
Manufacturing innovation can help enterprises thrive, cut operational costs, and stay competitive in the ever-changing market. Although a complete transformation seems challenging for a business running on a traditional model, the effort is worthwhile because it sets up your company for success.
Innovation need not be complex, expensive, and time-consuming, provided you take a strategic approach to modernization. You can follow these actionable steps to embark on the innovation journey.