Pika pika… Pikachu. This is the sound that we all grew up listening and even now we get a strange level of comfort and satisfaction when we hear it. Gone the days when we used to play the amazing Pokémon fire red game on our game boy advanced consoles.
But wait! Pokémon fire red is an idea and ideas never die. You can enjoy those good old days again by playing this game on an emulator. Now enjoy the game again with your little brother and remember how you used to react when you find a rare Pokémon or win a badge.
Features of the game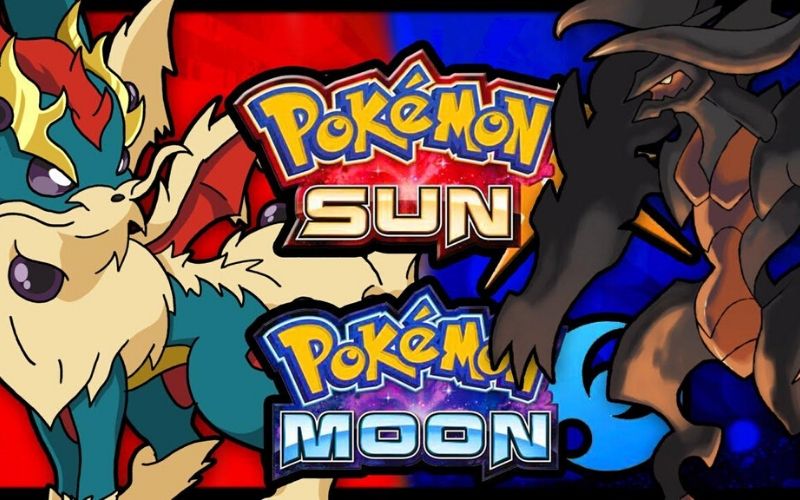 The game is a complete masterpiece of open-world role-playing games that features a character that embarks on an adventure to various cities and towns in search of the Pokémon and to become the best trainer in the town.
The adventure begins with the character getting his first Pokémon (the most beloved Charmander) from professor oak and along with it; he gets some poke balls to get started. The character then sets off to various different cities with a respective gym and their trainers.
While on the journey, the character encounters several in-game activities such as battling with other trainers and getting game money in return for winning. The character can also catch various other wild Pokémon while completing his journey.
There are several exotic locations that are included in the game such as rock caves and dungeons. The game is highly strategic and a player must use his/her brain to complete the quests and finish the game. However, the game is an open-world genre type of game and is said to have no complete ending.
How to play Pokemon Fire Red on an Emulator?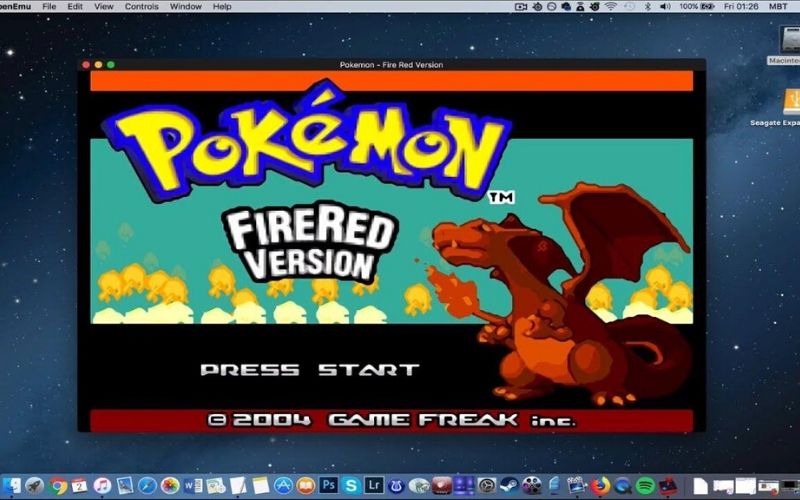 The pokemon fire red is available to play using a wide range of emulators that are available for a wide array of platforms such as Windows, Linux, Android, etc.
Let us have a look at the various guidelines that are required to play this game on android phone:
This method will not only help you to play the pokemon fire red game but you can play almost all the other GBA games using this method. Let us have a look:
Step 1: Download an emulator
There are various kinds of emulators that are available to run GBA ROM. The best one out of a slew of such emulators is My Boy. This emulator app is readily available for download on the Google play store that too free of cost.
You are always free to check out other emulators that are available on the play store but this one certainly fits the bill when it comes to the quality of gameplay and applying cheats. Therefore, this one is the best in our opinion.
Step 2: Finding the Rom of your game
The one and only thing that you are required to have in order to enjoy your favourite game boy advance game is the ROM of the game. Don't worry you don't have to pay a single penny to get it.
All you have to do is a simple Google search with the query "Pokémon fire red GBA ROM download" and it will yield you various sites from where you can get the privilege of downloading this game as well as other games that are compatible with game boy advance consoles.
The ROM files are usually compressed in ZIP format and that's why it is recommended that you have an Unzipping tool installed in your android phone.
Once you have successfully fulfilled these two requirements i.e. ROM and an unzipping tool, simply unzip the file and place it in your internal storage or an SD card's storage. You are also free to create a specific folder for keeping all your games so that they don't look messed up.
Step 3: Firing up the ROM
Once the preparations are complete, all you have to do is load the game and play it. And that's actually a cakewalk. When you open the My Boy GBA in your android phone, you will be presented with a screen that asks you to load the game from your storage.
Simply, select the location of the game by navigating your way through it and selecting it. Once you have successfully loaded the game it should start automatically.
Best Position to play the game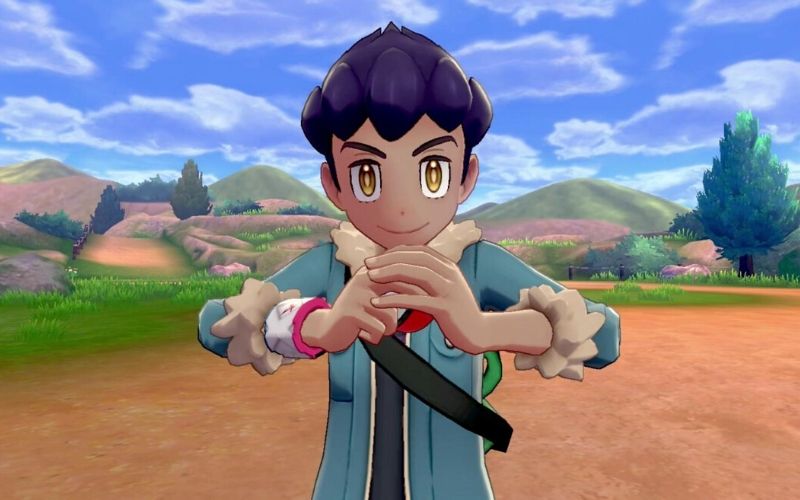 If you play the game while holding the device vertically, you will get the same old feel of using a classic game boy advance console but if you have a device with a small screen size then this would be a haptic task for you to play the game vertically.
Therefore, if you play in a horizontal position you can enjoy the game in the best resolution, and also you will never feel that controls are hard to operate.
Pokémon Fire Red Cheats
Here is an extensive list of cheats that you can use to make fast progressions in the game and complete it in comparatively less time. Note that the cheat codes are just for educational and development purposes and advised not to be used for cheating on the game.
Moreover, these pokemon fire red cheats are only developed to work in fire red and will not work for any other variant of the game such as emerald version or the leaf green version. Therefore, just make sure that you are on the right variant.
1) Cheat for walking though the walls (helps in avoiding unnecessary battles)
Fist apply this master code
72BC6DFB E9CA5465
A47FB2DC 1AF3CA86
Then apply the main code:
509197D3 542975F4
78DA95DF 44018CB4
2) Cheat code to get shiny Pokémon in the grass
5DDF4406391D
838EED7C52C0
718812FE9DED
68755A0BCC17
88BBC0A65C0F
A903F2EB8D85
EA0446C4E6E3
3) Cheat code to modify the level of wild Pokémon
First of all, put this code:
754ED27A 8B1BEFEE
Then apply the level code for your desired level just below the above code:
Level 1: 8BB602F7 8CEB681A
Level 2: 00939804 4086FF3B
Level 3: 2BD38F05 D5A578B1
Level 4: 5685B807 3787DACB
Level 5: A9E4EA45 3651CADD
Level 6: E37D365E D7EAB6AB
Level 7: 51374592 F7A27768
Level 8: A08DD229 10D187E3
Level 9: D84D4738 70F68A80
Level 10: 4C6C2B8C CD0528EB
Conclusion
So these were some cheat codes, tips, and tricks for pokemon fire red.