Blockchain technology made the headlines when almost all news feeds talked about Cryptocurrency in general, and Bitcoin in particular. It is important for the target market to understand that Blockchain goes beyond cryptocurrency. Apart from making currency go digital, Blockchain can be used for supply chain management, data security, compliances, to name a few industries.
It was known to people that Blockchain can record almost every financial transaction made; however, what not many people are aware of is that Blockchain can record anything that offers value. Thus making it an absolute necessity for the businesses.
A lot of segments including government are eyeing Blockchain for resolving major issues, especially their data security concerns.
Being peer-to-peer and decentralized it offers great powers to the consumers of the different industries and provides them with greater security.
Here we will talk about the top Blockchain trends that you ought to watch out for in 2019. These trends will redefine how different industries function.
1) Blockchain will Further the Healthcare Industry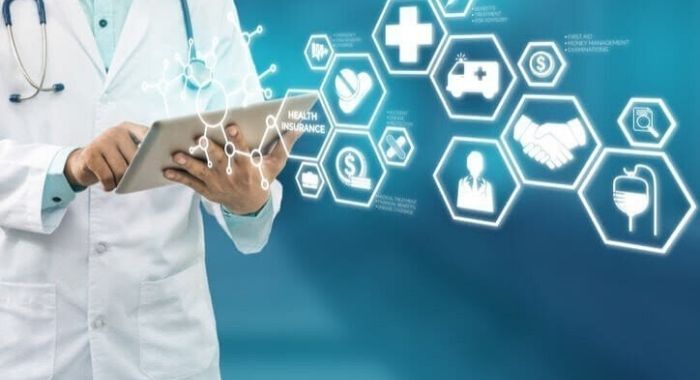 Despite the coming of times of the healthcare industry, you will see various complexities surrounding it as of today. Currently, even if there is remote healthcare available, the industry is suffering from malpractices and obvious healthcare data safety issues.
Blockchain will not only prevent issues related to healthcare data from prevailing, but it will also further the industry by creating opportunities.
The number one concern for the healthcare industry is medicine. Are the expiry dates mentioned on the medicine strips correct or, have they been manipulated? With Blockchain technology, there will be no manipulation possible.
You can easily pull out the data of when the medicine was manufactured, know when it will expire. And accordingly, guess how long the medicine will last. It will give you an accurate history of who all purchased the medicine, and where all did the medicine travel after leaving the manufacturer's end.
Electronic health records is another concern for the players in the healthcare industry. These records are critical, and every patient wants to ensure that nobody has stolen the data.
Make sure that the data is stored in a nice place, from where it can be retrieved easily. The data becomes immutable as a result of Blockchain technology, which means your data remains private.
Apart from controlling healthcare data, as well as the supply chain, the Blockchain also helps keep an eye on the infectious disease, and identify patterns and trends that can help prevent them in the future.
Also Read: How Blockchain is Shaping the Healthcare Industry
2) Secure Financial Transactions is Our Future
Financial applications of Blockchain will increase in the coming year. The data security and the related need for safe transactions are growing in Blockchain, which is why it is important that you create the right premise for the future.
For the finance sector, cross border payments are a major concern, as they tend to be delayed and are considered unsafe. People don't opt for bank transactions in this case, as a result. With Blockchain, this risk can be eliminated.
You can integrate the world wire API into the bank's system to channelize secure payments. In certain countries, there is no access to methods that can make foreign payments secure and risk-free. With Blockchain, you can enable that as well.
Owning cryptocurrency as of now has no future. You will see that you neither can transact using these currencies or, avoid the trading fees involved. That's why Blockchain-based financial transactions are necessary.
Blockchain can help develop apps that can deal in cryptocurrencies, thus making transactions easier, faster and devoid of any complications.
3) Increased Adoption of the Decentralized Apps
There is going to be an increase in the number of decentralized apps that will be helpful in conducting peer-to-peer transactions with ease. The reason for the sudden adoption could be attributed to the fact that they are not owned by a single entity.
The apps are easy to access, and they are open-source which makes them advantageous for the people who wish to download them. you can easily add or customize the features, but you won't be able to manipulate the source code, which makes the open-source equivalent to patented app code.
The records remain anonymous as a result of the encryption added to them. your data is not vulnerable to hackers as well, as a result of this encryption.
As a result of all the above-mentioned factors, you will reason that the Dapps are definitely safer and better when compared with the traditional apps. Moreover, you don't need physical currency to complete these transactions. You can use the cryptographic token, which is said to be more efficient and secure in terms of data management.
4) Integration with Other Technologies Such as AI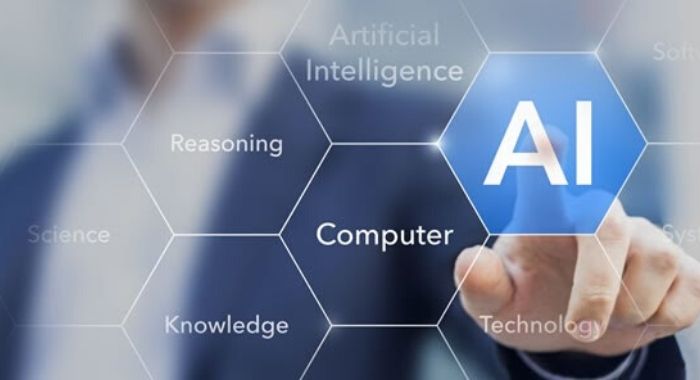 Blockchain will collaborate with other technologies such as AI and IoT. With Blockchain as the underlying technology, your IoT solutions will get a boost. People would be more interested in using the apps powered by this combination, and connected world will produce more data.
Now imagine a collaboration of these two with AI, and you are bound to get more insights that can help you deliver better and promising product solutions.
The consumers have the power and to share the data that you need, and Blockchain will maintain both secrecy and anonymity of the data, and you will be able to cater to more audiences and understand their needs better.
The overall performance of AI and IoT solutions will gain momentum when you combine these technologies. It will also help you build better and impactful solutions as a result.
Apart from managing secrecy, these solutions will also impact payment gateways, financial transactions, and storage.
Also Read: How Are Blockchain And AI Are A Match Made In Heaven
5) Empowering Businesses with Transparency
The biggest challenge for businesses at the moment is gaining trust and maintaining transparency.
The need to understand customers, and what will make them trust is the premise of being successful. With the data available at ease, and plenty of insights at your disposal it has become easier for you to reduce the overall learning process, and introduce better and insightful applications.
With Blockchain as the underlying technology, you won't have to worry about data manipulation, as the technology caters to keeping the data intact.
There is data democracy among the users, which empowers them to use the data as they may please.
In some cases, businesses will use this technology for improved and transparent transactions. They will offer data privacy in transactions.
With businesses, there is a constant need to keep track of the shipping companies to ensure the product reaches the end-user and is intact. For this purpose, the businesses can use Blockchain and ensure complete track at all checkpoints. It becomes easier and safer for the businesses to keep a hawk-eye on the supply and distribution chain.
Managing copyrights, signing contracts and even patenting the applications for the businesses is easier with this technology.
6) Innovative and Efficient Logistics
The adoption of Blockchain will grow in 2019, and you can already see it in the many applications that have been developed in the previous years. There are many industries that are slowly adopting this technology to improve their productivity and the overall quality of products being released.
The logistics industry will benefit majorly. Tracking goods in real-time, and observing that no manipulation is done through the time it leaves the shipping company to the time it reaches the end-user is a trend that is here to stay.
Businesses need to know whether the product parts are original or not, before selling them to the end-users. Apart from the ownership, there is a need to know whether the sold goods are original, fake and where are they at present.
Blockchain will provide all the data related to the parts as well as the original product, thus making it possible for the shipments to be carried across with ease.
As a result of fraudulent practices along the supply chain, the companies suffer. The underlying technology can tell you about the fraud practices that are being conducted across the various verticals. Also, tell you about the counterfeit products that are on the move along the supply chain.
Trading has become easier across boundaries as a result of this technology. You will also get the chain of custody as well as the certification of the supply chain with the Blockchain technology.
7) More Realistic Blockchain Applications in Real Estate and Law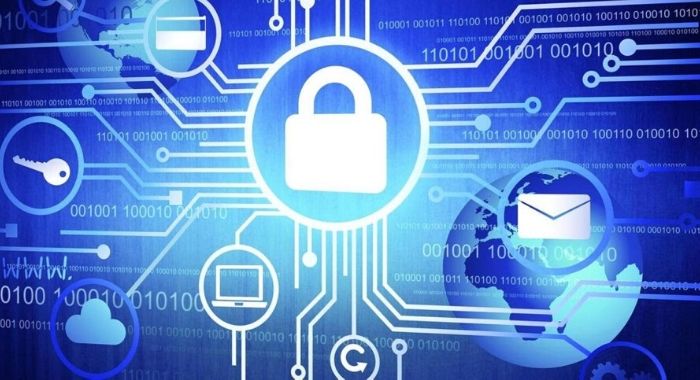 Blockchain is definitely redefining the real estate and legal sectors among the various industries.
What is the most difficult part of legal transactions? You can say validating the papers is definitely difficult. What if Blockchain did that for you? It will not only tell you if these papers are original or not, but it will also tell you the origin for the same, thus ensuring reduced manipulations and increased efficiency within the system.
You will get incorruptible evidence if Blockchain was used in the legal systems. Apart from this, you will have smart contracts as part of the legal system, thus enforcing the legal contracts a bit more.
Legal transactions will be based on anonymity, transparency and accuracy. In the case of the voting systems, Blockchain will provide better integrity and democracy to the voters, thus keeping the whole system fair and square.
Apart from the legal systems, you will see a whole new resurrection of the real estate industry owing to Blockchain's presence there.

The agents and middlemen cause a lot of havoc in the property market. You will notice that this can be prevented with Blockchain. You will see that the commission will be based on fair methods, and there will be a clean record of the property owner as a result.
In the case of international properties, the purchase documents will be recorded via smart contracts, which make it more legal and verified.
8) Blockchain Investment will Increase Resulting in More Jobs
The induction of Blockchain in almost all industries is leading to the creation of jobs.
The reason being, industries are seeing benefits in adopting Blockchain, which is why they want more and more applications developed using this technology. This calls for freelancers and developers who are skilled in this technology.
Apart from the increase in jobs, there is also an increase in the number of experts trained in this technology. The marketplace is flooded with job creation, as a result of which there are people who are getting Blockchain trained.
Investors are essentially interested in this technology as it offers encryption, security and transparency, all of which is needed at this hour.
As a result of the growing need for Blockchain-based startups and skills, entrepreneurs are getting interested in this niche, and are currently investing in the same.
This circle has led to the growing number of businesses in Blockchain as well as an exponential increase in the investment in this niche.
Blockchain is no longer in the future. Seeing the kind of progress being made, you can clearly see Blockchain as part of today's function, and business needs.
There are a lot of problems being identified by the entrepreneurs that find their solutions in Blockchain.
You will see more entrepreneurs in this field of technology and growth in the number of solutions for the various security and other issues.
Summing Up
Currently, Blockchain challenges are in its nascent stage, and not many people, including businesses and marketers of technology, are able to comprehend how to introduce it to their functions.
Though the different tech trends will improve the overall efficiency in terms of production and distribution. It will take a while before the technology gets accommodated into the different parts of the process.
Currently, this year will see progress in more realistic and integrated applications and projects for Blockchain technology.
We have seen here how it will redefine the real estate and logistics as well as legal industries. Eventually, you will find a use case of this technology in Government, tech and insurance industries as well.
It is time to get on board this fast-moving technology trend that is here to stay by creating new possibilities and opportunities for your business.