Artificial intelligence technologies have been making waves in the automotive industry by revolutionizing dealership operations and providing owners with a competitive edge.
AI can simplify processes such as customer profiling, lead generation, inventory optimization, sales forecasting, and more. With this power at their disposal, dealerships can focus on building relationships with their customers instead of spending energy managing mundane tasks.
According to a recent survey, 68% of businesses in the automotive industry are using some form of AI, and in the following article, we'll share the top reasons why you should do too. Let's begin!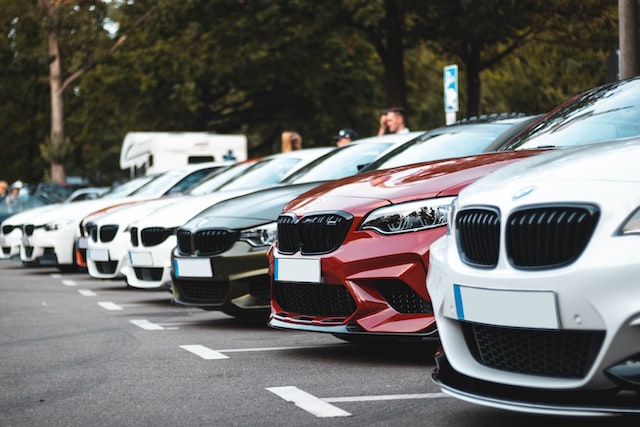 1. Streamline and Optimize Operations
Automotive dealerships are beginning to invest in the use of AI-powered technology to help streamline and optimize their operations. AI is helping staff at these dealerships stay on top of problems quickly and offers predictive analytics that helps with forecasting future trends.
By providing accurate, real-time data, dealerships can identify hidden opportunities and be proactive in addressing customer needs.
In addition, AI can help reduce costs associated with labor-intensive tasks such as data entry and auditing processes.
With AI, automotive dealerships will be able to offer a superior level of customer service at every touchpoint both online and offline making it an invaluable tool for this industry.
2. More Efficient Sales Process
Software solutions, such as taq auto, have revolutionized the sales process in countless ways. AI software can be used to automate tedious tasks, allowing sales teams to focus on more complex tasks.
Appointment scheduling can be made easier by using AI-powered software. For example, you can use it to schedule meetings, test drives, and follow-up tasks. The software allows sales teams to work faster while still delivering quality results.
Not only does this create a more efficient workflow, but it also opens up time for making more meaningful connections with clients. With AI, sales teams are better equipped to accelerate their business development processes.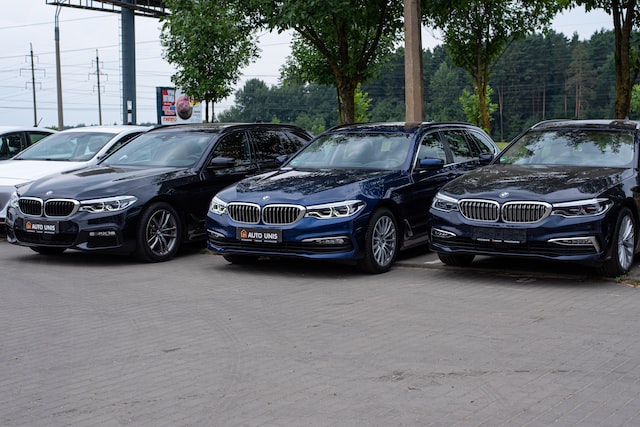 3. Improved Customer Service
AI technology has opened the door for customer service departments to improve their efficiency and offer exceptional experiences to customers.
By implementing AI into customer service, automotive dealerships can quickly provide consistent answers to common inquiries while also making personalized responses to more complicated issues.
This means customers can receive faster and more accurate automated responses than ever before at any time of day, providing an overall better customer service experience.
Ultimately, this type of improved customer service will help dealerships generate greater levels of satisfaction and loyalty from their customers.
4. Better Inventory Management
Artificial intelligence can assist in tracking vehicle availability, pricing, and demand trends. It provides a centralized hub for much-needed data related to customer needs and sales trends.
By being able to closely monitor customer preferences and market conditions, businesses can better project customer needs and adapt their strategies accordingly.
Furthermore, AI tools offer operators real-time insights into profits and losses related to the inventory process, allowing decisions to be more informed through efficient algorithms calculating data points quickly with accuracy.
AI's ability to analyze large datasets effectively provides an invaluable resource to any organization looking to manage vehicles efficiently in this ever-changing landscape.
5. Gain an Advantage Over Competitors
Automotive dealerships that implement AI into their operations stand to gain a distinct competitive advantage over those that do not. AI technology can simplify costly and time-consuming tasks, such as sifting through large amounts of data to identify trends, personalize offers for customers, or enhance marketing efforts.
With AI, automotive dealerships have access to powerful insights into all aspects of their business, allowing them to make smarter, quicker decisions while spending fewer resources. These capabilities can provide an invaluable edge in today's crowded auto industry.
Beyond simply optimizing their internal operations, the implementation of AI by dealerships provides these companies with the ability to meet customers' ever-evolving needs and expectations, and stay one step ahead of the competition.
Bottom Line
Using AI to streamline and improve how a car dealership works has the potential to make day-to-day operations much more efficient. AI can automate repetitive tasks, help with sales and customer service, and provide a better understanding of customer data.
This can help reduce costs, improve customer service, and increase overall customer satisfaction. The implementation of AI in automotive dealerships will be an essential part of the future of the industry, and will be the key to staying ahead of the competition, so why not implement it today?